As always Bumfuzzlers, I have some updates to let you know about! We've got some new abilities like individual weapon stats, binocular loot scanning, horse riding improvements, better car stability, you can upgrade work benches sooner and other changes! Read on!
Weapon Stats
If you can kill something with it, you can now see stats for it by looking at the details of the item. Simply open your inventory and click on the item. If there are stats, it'll show and if there are no stats it'll look as it always has.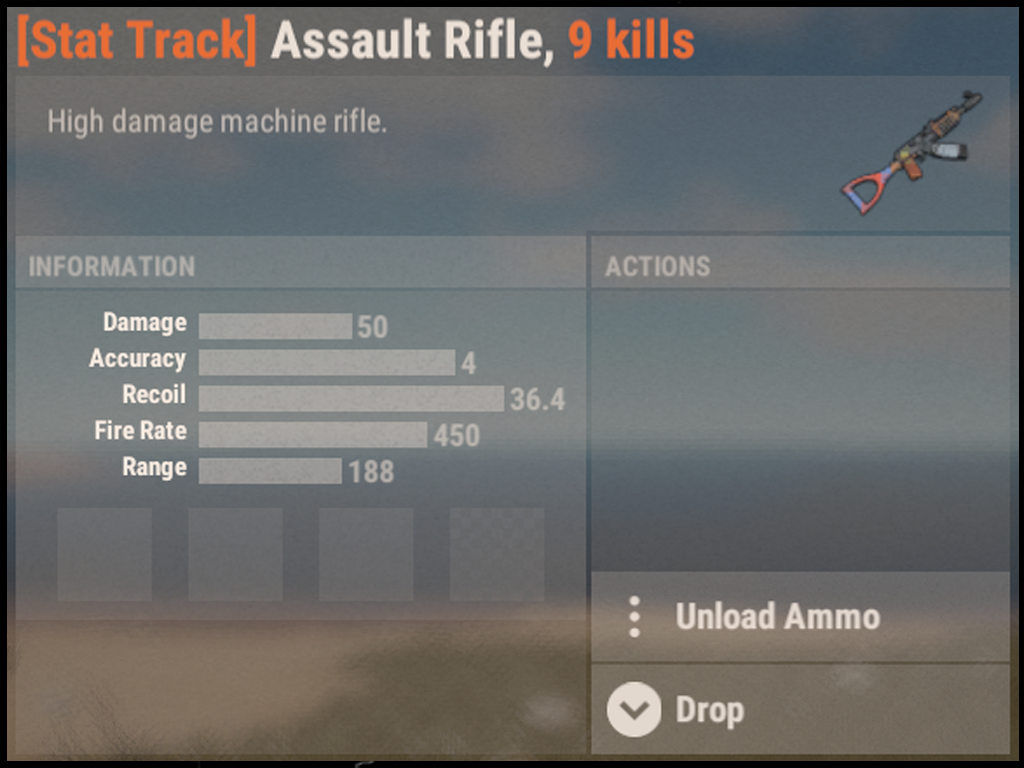 Unfortunately, it doesn't store lifetime stats as it's only per item, but it should be pretty cool to know which weapon is lucky for ya. This means, if you have an AK, make kills with it and then get another AK, it won't show the stats anymore. This is meant to show you the amount of kills you have for that specific item.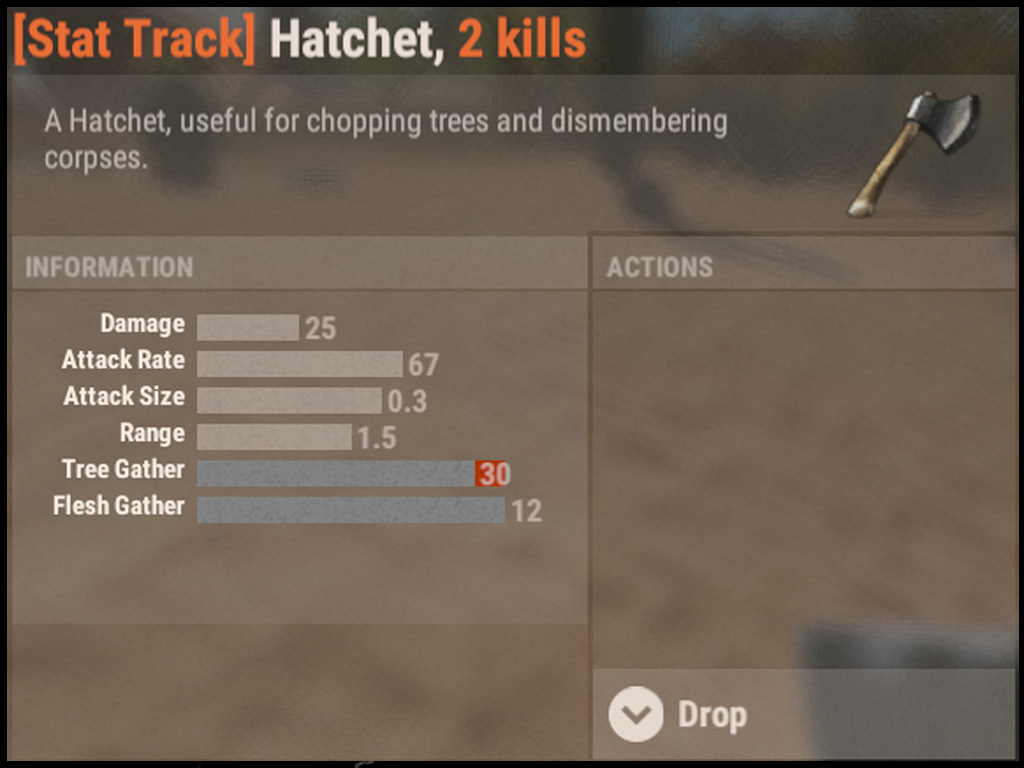 I've added this to both Modtopia and Vanillatopia.
Economics on Join (Modtopia)
It used to be that players new to the server started with a gift of $250. Well, sorry new joiners, but I've changed this to $0. I found too many people would start up and get certain items too quickly and I think it makes things a little too easy.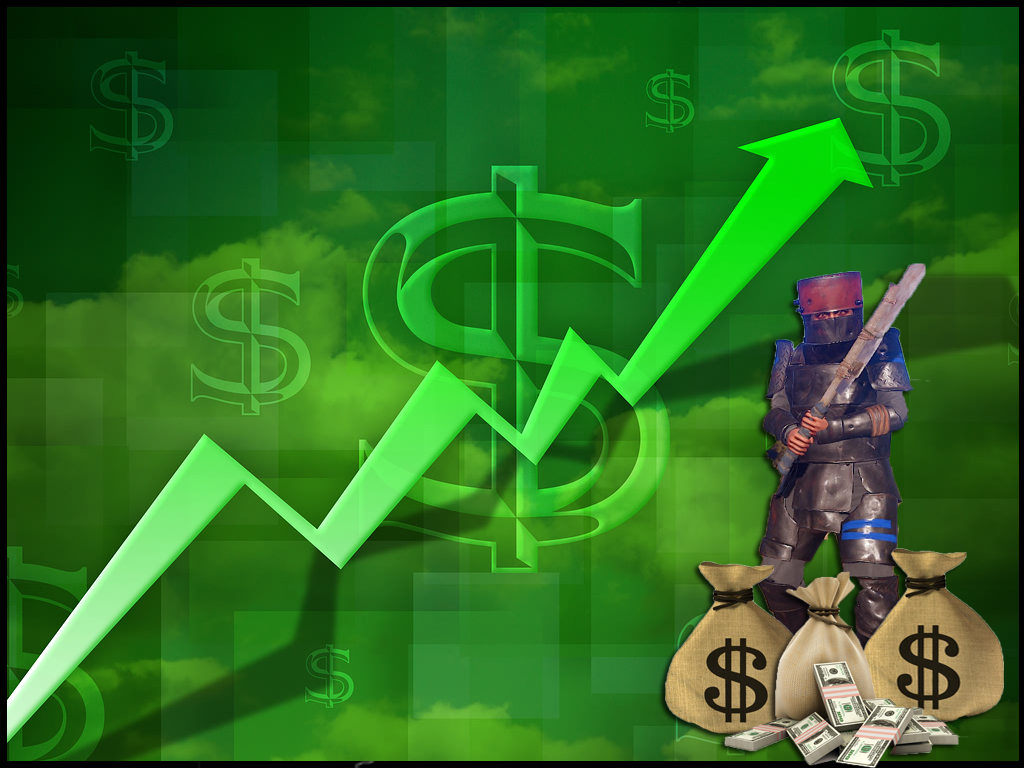 It doesn't take long to get cash either via Discord or several minutes of game play anyway.
Thanks to TheFireChef for pointing this out.
Loot Scanner (Modtopia)
Every wish you could know the contents of a box before bothering with it? Well, now, you can use your binoculars to scout out the contents of various containers!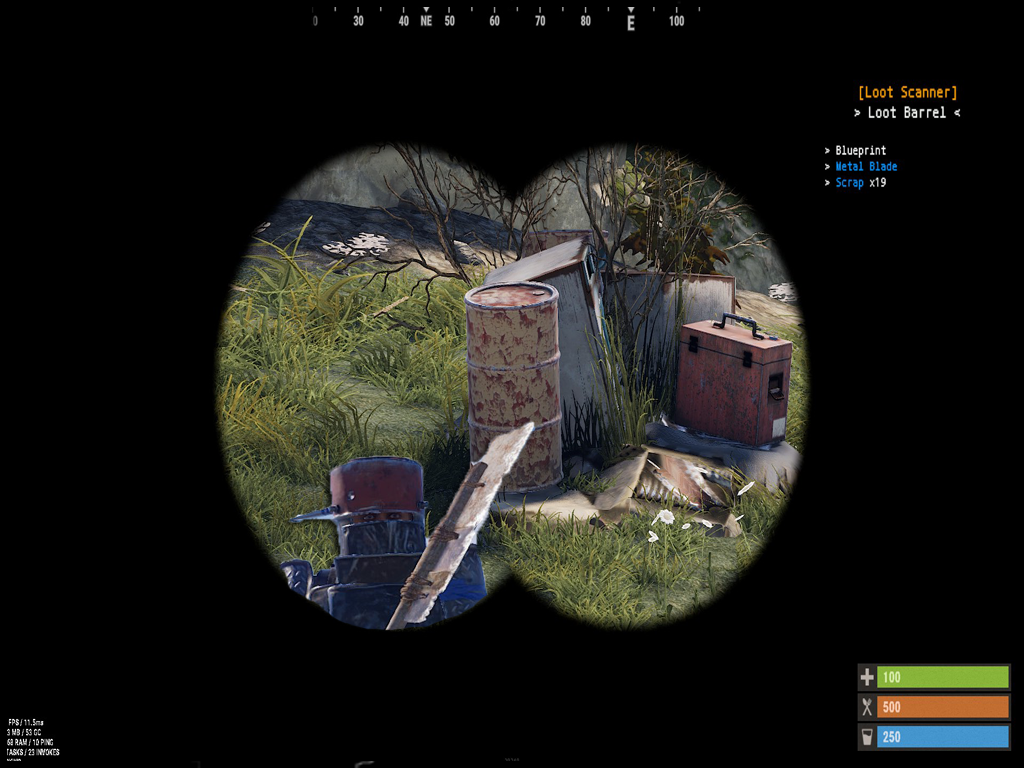 All you have to do is simply zoom in over a supply drop, box or barrel and press USE!
This ability isn't just for anyone. You'll have to level up your Loyalty (/loyalty) to get these perks.
Level 19: Use binoculars spy contents of supply drops (zoom + USE)
Level 27: Use binoculars spy contents of crates and barrels (zoom + USE)
Also, note that as a result of the binoculars becoming a bit more useful, I've slightly increased the rarity of both the item and the blueprint.
Upgrade Workbench (Modtopia)
A few weeks ago I added the ability to upgrade workbenches. This is a real space-saver since it means not having to create Level 1, 2 and 3 workbenches in your base. The ability to upgrade workbenches means all you'd have to do is look at a workbench, type /upgradewb and it replaces the workbench with the next level bench.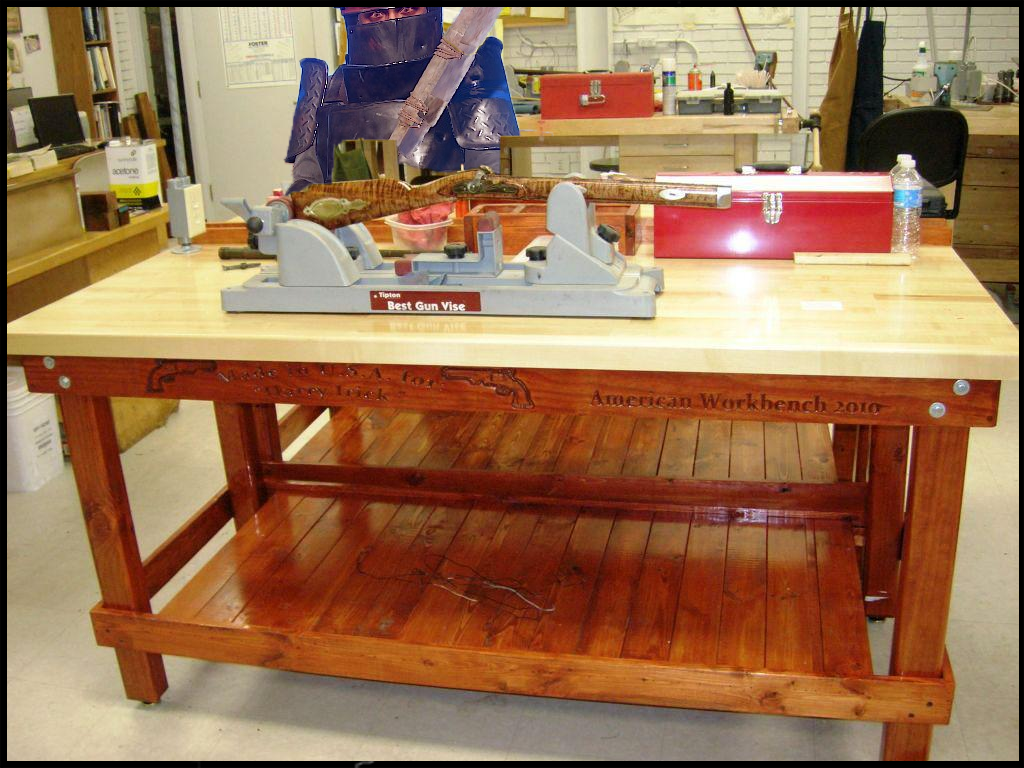 The thing is, I made it so that this was only available to players at Level 28 and up which means you'd have to play quite a while to get access to something that most likely is more valuable to lower levels starting out in smallish bases.
I've bumped this perk up in levels so that now it's available for players who are Level 8 and above. Enjoy!
Thanks to puppyslasher for the feedback.
Go Cowboy
I've always loved the ability to ride horses, but they've needed some tweaking for a while. In testing, I found it was way too hard to tame a horse since you had to be really close and at the same time, they were super fast, didn't turn well and third person was an issue.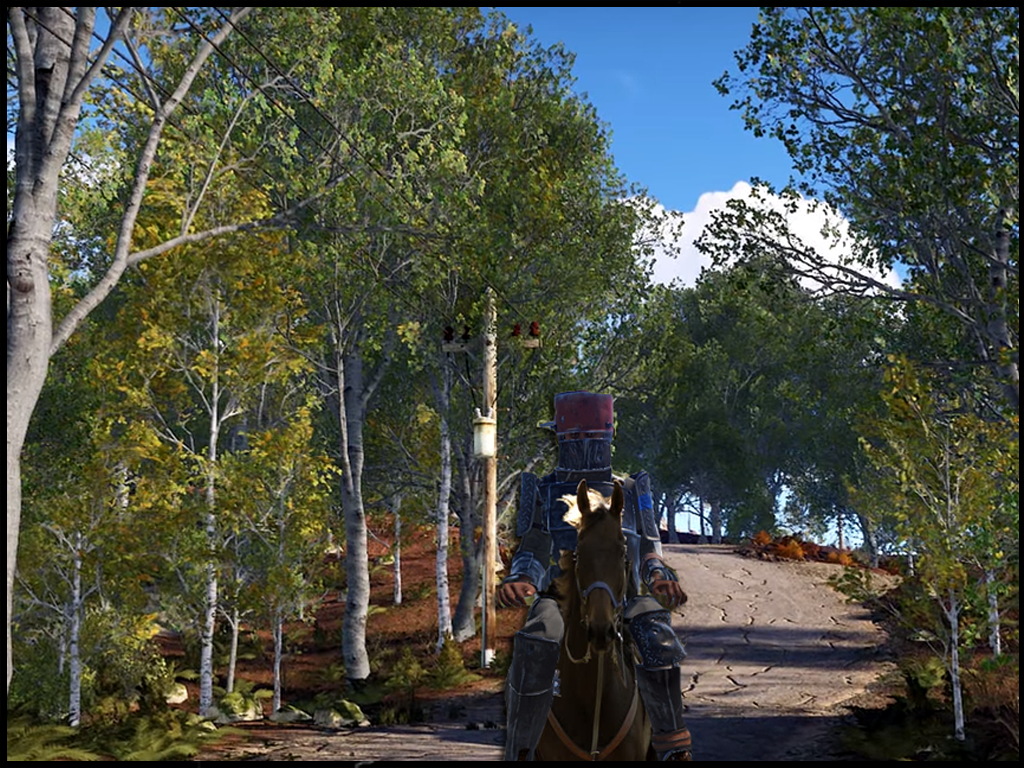 For those of you new to horse riding all you have to do when you see a horse is type /stophorse within distance of it. The horse will stop. Then press USE on it to mount. Spacebar will jump off the horse.
I've made the following changes:
Sprint speed was dropped from 50 to 40. Less choppy ride, still easily traverse map and outrun zambies.
Turn speed was increased from 3 to 5.
Horse no longer can die while riding
Third person is now disabled
Taming the horse is now required (/stophorse)
Taming distance was increased from 10 meters to 25 meters
Giddyup Cowboy Bumfuzzlers! 🙂
Car Adjustments
I did a bunch of tinkering with the car as it's been quite a jalopy of a machine for quite some time.
For those who don't know, the car is really handy. Not only is it fast and fun, but it gives you the equivalent of a second backpack so going out on the town to gather items can be quite lucrative. Also, you can put a code lock on the trunk and hotwire other people's cars if they locked it!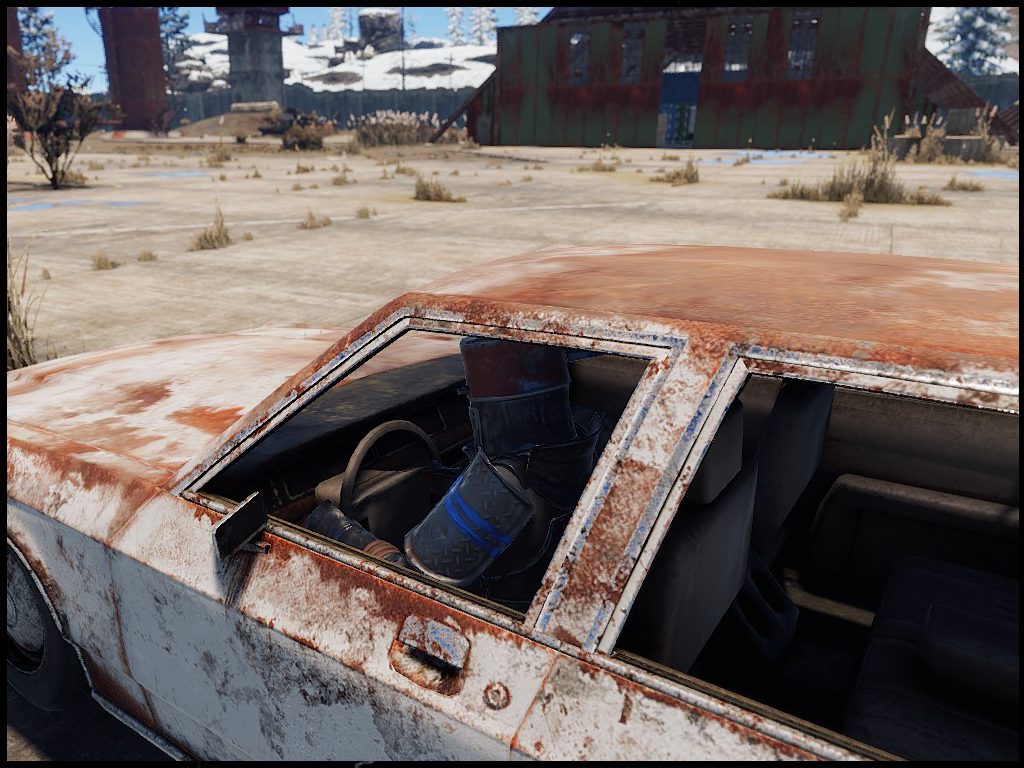 Here's what was changed:
Originally spawned with 10-50 liters of fuel. Now you'll get 25-75 liters.
You can now flip a turned over car by using /flipcar
Decay is reduced from 5 to 1
Lowered the maximum speed from 75 to 65 MPH
Cut fuel consumption rate in half from 0.5 (liters per second) to 0.25
Suspension dampening increased from 2,000 to 3,500
Overall, I think you'll find the car much more enjoyable. It will use less fuel, has a more controllable top speed and has a much more stable suspension.
Meteor Radius
I've made a slight tweak to the Meteor Showers in that now they have a radius of 125 meters instead of 100 meters since I found they were a little too concentrated. Also the top end of the drops was slightly decreased.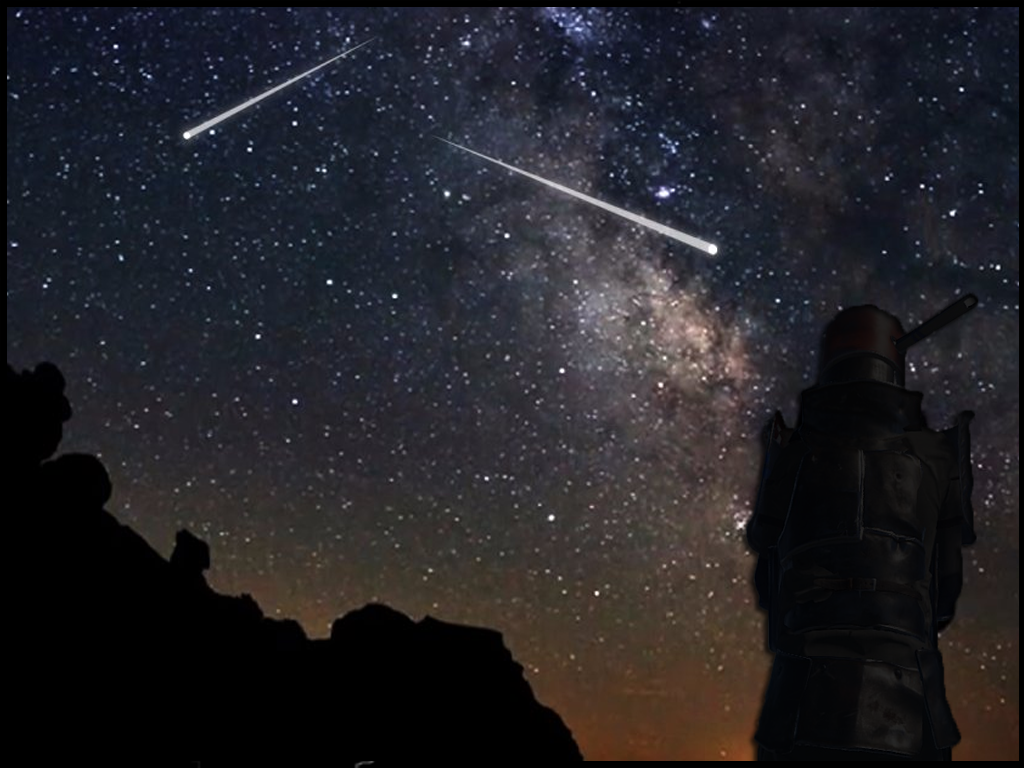 As always Bumfuzzlers, please keep the feedback flowing. I truly appreciate it as it keeps things in a constant state of improvement!