Your new favorite Rust Servers
Bumfuzzler Rust Servers provide players with an addictive and unique Rust gaming experience beyond using tons of custom plugins that can only be found on our servers. Our configuration is painstakingly crafted with a love of the game to ensure you can find multiple ways to play so each wipe stays fresh and fun.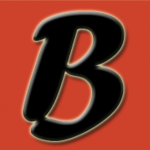 Bumfuzzlernilla [66.55.149.84:28016]
Lightly Modded Vanilla feel with Nachos and Extra Cheese
3x Loot | 3x Gather | Low Decay | Kits | Weekly Wipe Saturday Morning | Monthly Blueprint Wipe

30 Prestige Levels | Raidable Bases | Weapon Evolution | Firework Loot Drops | Raid Sympathy | Super Skins | Super Skin Combos | Buried Treasure | Super Bradley | Plane Crash Event | Furnace Splitter | All-Time Player Rankings | Item Stacking | and so much more!
Bumfuzzlertopia [216.155.140.108:28016]
Fully Modded Masterpiece configured with Bumfuzzler love
Solo/Duo/Trio | 3x Loot | 3x Gather | TP | Homes | InstaCraft | Low Decay | Kits | Two-week Wipes every other Thursday | Monthly Blueprint Wipes
Bumfuzzlernilla features plus Jason Vorhees Boss | Freddy Kreuger Boss | Custom Monument Kits |  Leaderboard Kits | Wandering Zombies | Meteor Showers | Super Heli | and so much more!
"This server has the be the best server in the history
of Rust servers. And trust me, I know Rust servers"   
– Safe From Clintons
Unique Rust Server Experience
Bumfuzzler Rust servers have an extremely unique feature set that you won't find anywhere else! Thoughtful features like Raid Sympathy help you up after you've been raided, Super Skins give you dodge chances when attacked, boosts in damage, higher gather rates, and build savings, while special equipment combos give you bonuses. Challenge others for kits through leaderboards,  discovery custom monuments, unlock 30 levels of Prestige, and more! Check out some of our features and be a Bumfuzzler for life!
"…all the work you have done to make our
experience an amazing one… I am crazy for
your server … I have so much fun" – Freyja
Experience the Difference
See for yourself what everyone is raving about and become a Bumfuzzler for life
Very original Rust server configuration with tons of detail

Instant favorite, playing elsewhere becomes impossible

Playing here will make you happy! Be happy! Join and fun!

Earned loyalty and points stay with you beyond wipes