Tastefully Balanced National Pride
Bumfuzzlernation [135.148.136.211:28015] is an extremely unique Rust experience you won't find anywhere else. Custom plugins, painstakingly crafted configurations, a  loyal community, and active admins will become your new favorite. Keeps the core Rust gameplay intact, but simply layers logical extensions to Facepunch's originally intended design.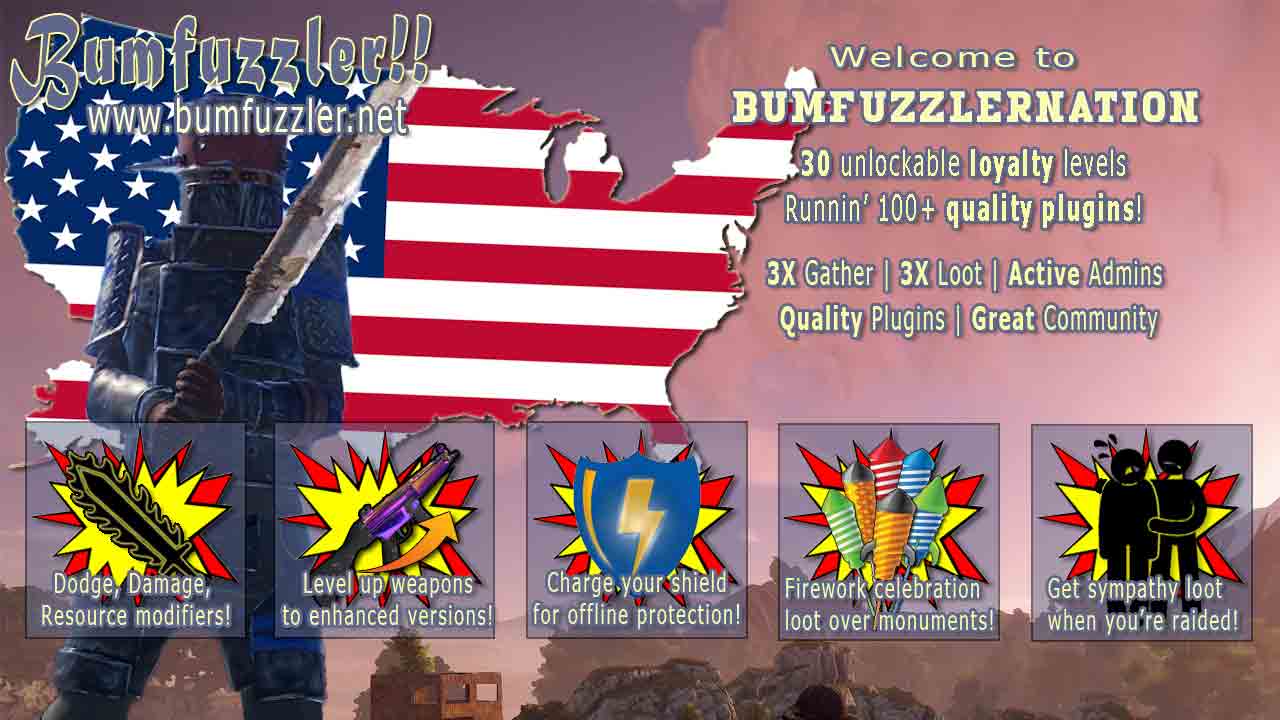 3 x Gather Rates, Build Quicker

Bi-weekly Thursday Wipe Schedule

Blueprints remain all month

Custom Monuments, Trump Tower

Super Skin Damage, Dodge & Gather

Weapon Evolution, kill upgrades

Super Heli & Super Bradley

Zombies Wander the Countryside
3 x Loot, Craft & Gear up Quicker

Firework Display Resource Drops

Raid Sympathy Refunds Give Back

Bosses, Jason Voorhees, Freddy

Dig up Buried Treasure Chests

Leaderboard Driven Kits, Stats

Subscriber & Voter Rewards
So many more exciting features!
"I jumped on here for the hell of 
it, but now I absolutely 
LOVE this server." – Osmosis Jones