Builder Paradise of Bumfuzzler Proportions
Bumfuzzlerbuild (135.148.136.211:28003) is for the builder who wants the perfect Rust paradise to create the bases of their dreams. Relax by smacking a couple of rocks after a long day of work while keeping it interesting with challenging zombies, bosses, NPCs, and purchasable raids.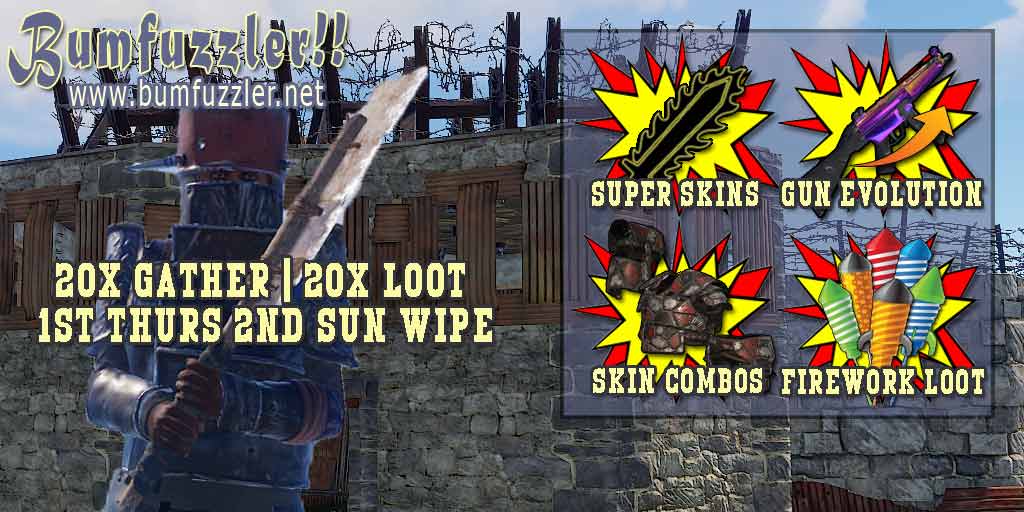 1st Thurs & 2nd Sunday Wipe

Blueprints remain all month

Super Skin Damage, Dodge & Gather
Dig up Buried Treasure Chests

Persistent Player Statistics
Join the server now! There are so many more exciting features! 
"I LOVE this Bumfuzzler server.
Thank you America." – Haunted