How to connect to Rust Servers
Sometimes Rust servers won't show up in the server browser and you have to use other methods to connect. This article explains what other methods can be used.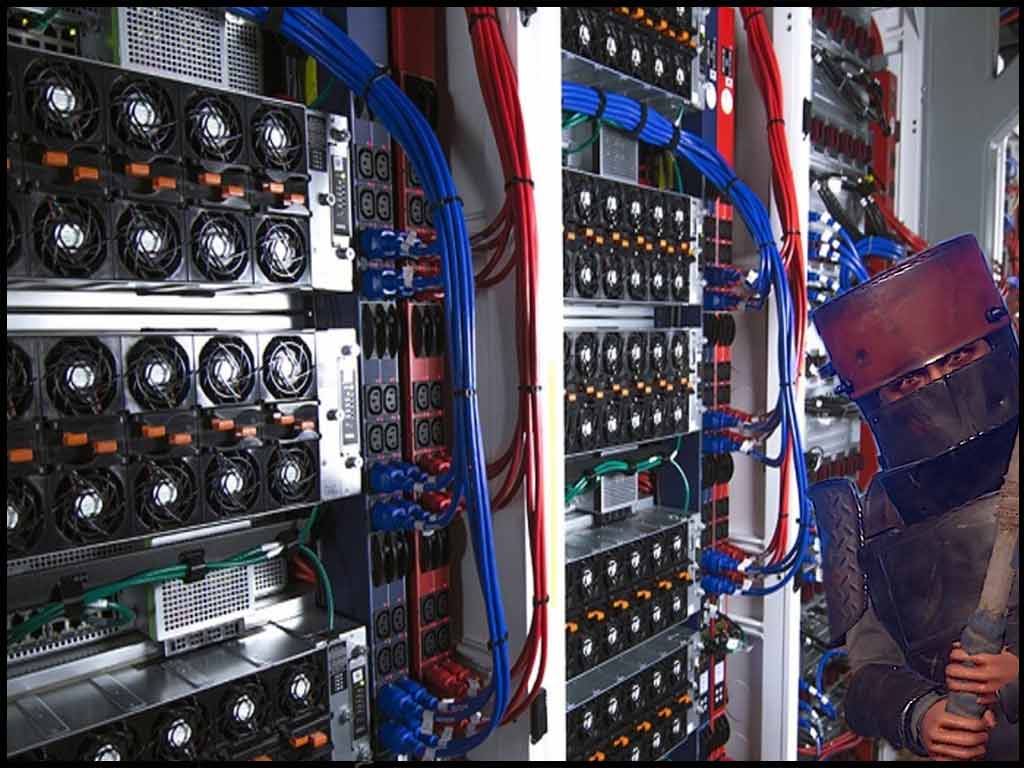 Rust Browser List
The easiest method is to try the server browser list.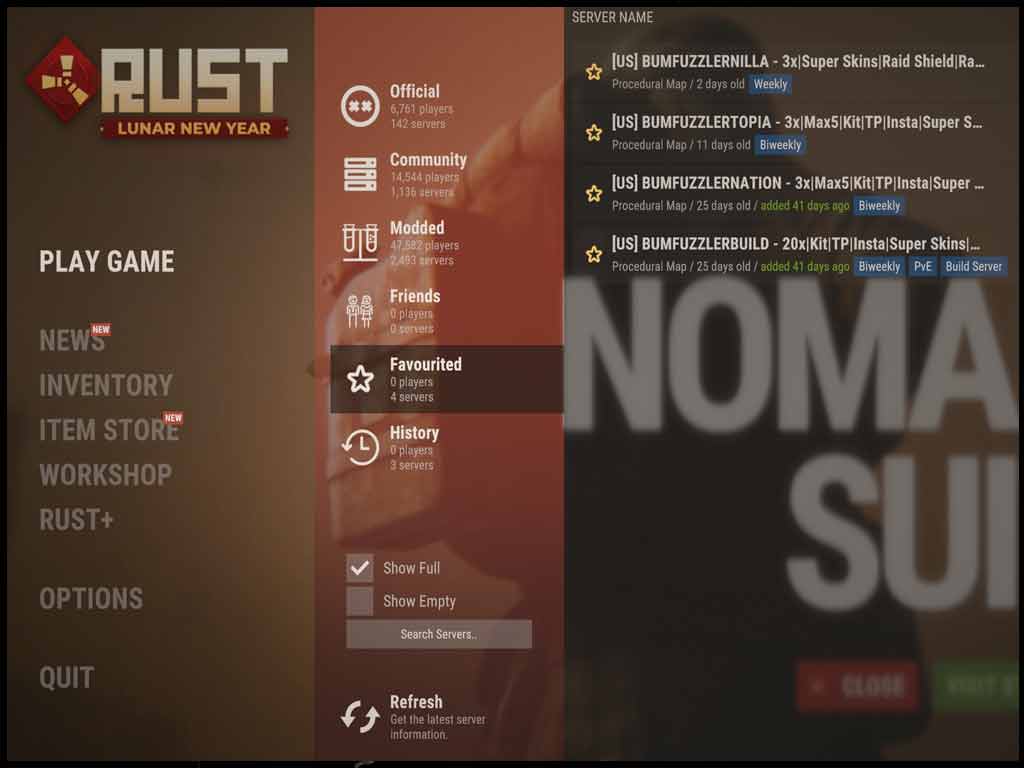 To find Bumfuzzler servers, use the following approach:
Start Rust
Click on 'Play Game'
Select 'Modded'
Check off 'Show Full' and 'Show Empty' (just in case)
In 'Search Servers' box, type Bumfuzzler
Once servers appear, make sure to favorite them by clicking on the star next to the server information.
If you don't find the servers, use the next method.
Connect via Steam
You can add the server as a favorite in Steam which should allow you to connect.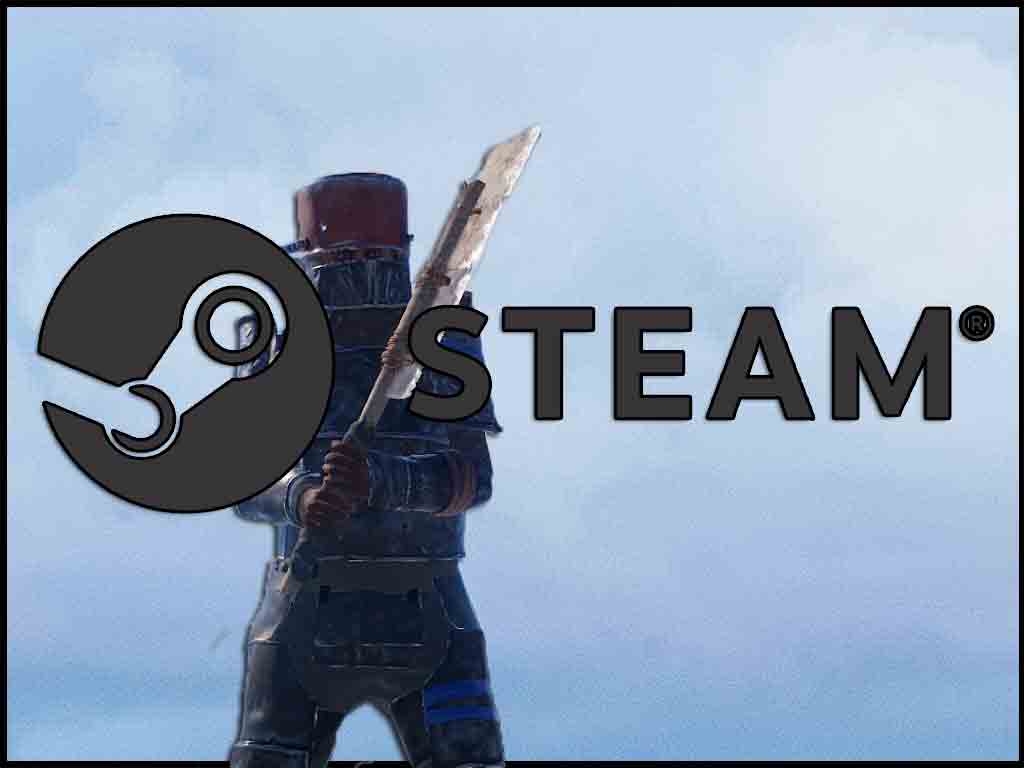 This article – Connect to server via IP address / URL – will provide you with steps on how to do this.
Here are IP Addresses and Ports for Bumfuzzler server.
Bumfuzzlernation: 135.148.136.211:28015
Bumfuzzlertopia: 135.148.136.211:28020
Bumfuzzlernilla: 135.148.136.211:28010
Bumfuzzlerbuild: 135.148.136.211:28003
Connect via Rust Console
Last, but not least, you can use the Rust console to connect.
To do this:
Press F1 to open the game console.
Type the command client.connect <IP:PORT>
Press Enter
Here are IP Addresses and Ports for Bumfuzzler server.
Bumfuzzlernation: 135.148.136.211:28015
Bumfuzzlertopia: 135.148.136.211:28020
Bumfuzzlernilla: 135.148.136.211:28010
Bumfuzzlerbuild: 135.148.136.211:28003