Twas the night before Christmas, when all through the house. Not a creature was stirring, not even a Bumfuzzler! Indeed, Christmas time is upon us which means goodies from good ol' Saint Nick for all you good (and bad lol) Bumfuzzler boys and girls! And where does Santa make the toys you ask?? At the North Pole in the Snow Biome! Where else?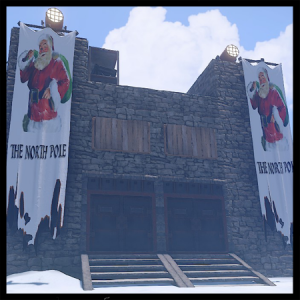 Inside the Santa's secret workshop in the North Pole are many, many boxes filled with everything from small goodies like resources to large goodies like Perks and boom booms! Even the many stockings were hung by the chimney with care, in hopes that Santa and elves would be asleep without care!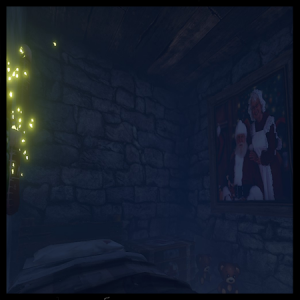 The trick to the North Pole is that the doors and boxes are magical! The doors won't open for explosives and they won't open with a code or a key! They only open at night when the elves are sleeping! The boxes in the North Pole will not always have items in them because they're magical as well! Today one box may be empty, but in an hour, the next day or a week later, it will have some of the most sought after goodliness on Bumfuzzler Modtopia! Just as the Clause's were nestled all snug in their beds with visions of sugar-plums dancing in their heads, you show up to take their loot!
Be careful though! The doors automatically open at night, but they automatically close during the day. If you don't get in and out quick, you may get locked in with the elves and they aren't very friendly to people trying to steal their hard work! Then again, maybe the elves aren't what you should be worried about. Others are bound to want that loot as well 😉
Good luck Bumfuzzler! "Happy Christmas to all, and to all a good-night!"
(Happy Thanksgiving to all of my American brothers and sister Bumfuzzlers! May you have an amazing day of food, family and gratitude for all the special things in your life!)