Hey Bumfuzzlers! Map size changes, new referral rewards, personal raids, jackhammer & chainsaw super skins, storage improvements, inventory on death, and so much more! Read on!
Rewards for Referrals
Many of you bring players to the server, and that's really appreciated, but now you'll get a little more appreciation.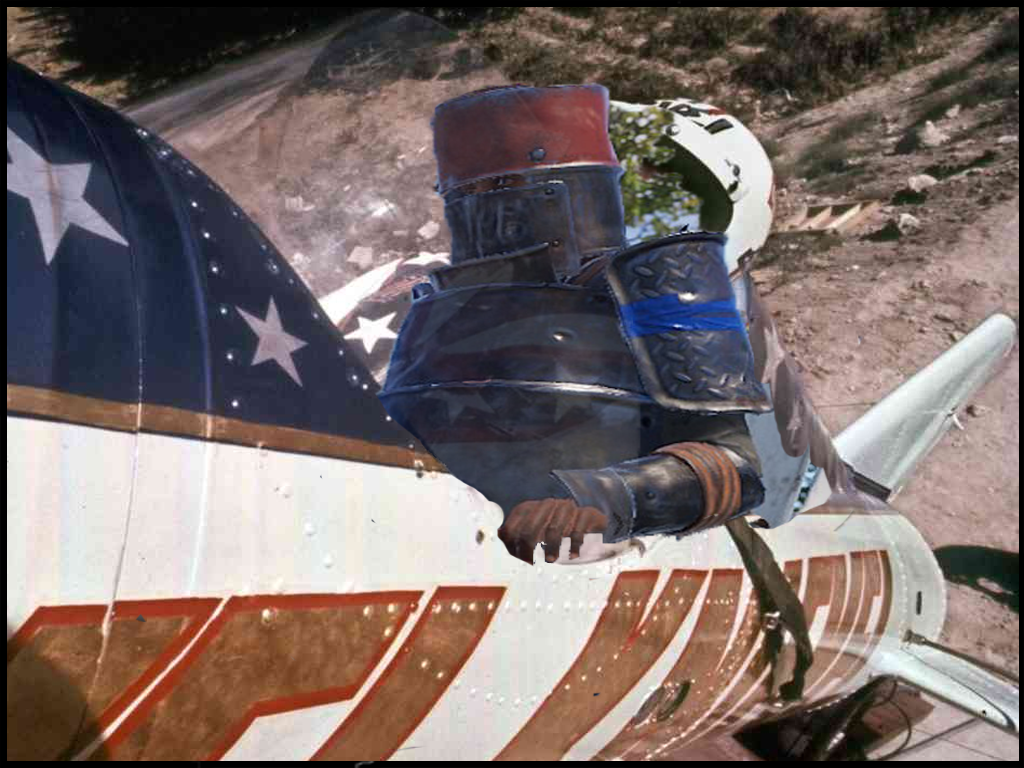 There's a brand new referral system that allows you to invite players and get rewards if those invited players reach certain achievements.
Here's how it works:
You ask someone to join the server
Once they join, you type /ref invite <name>
They type /ref accept
Now, depending on the server there will be different requirements and slightly different rewards.
Bumfuzzlernilla

The invitee must play for 5 hours and gather 50,000 resources

Bumfuzzlernation & Bumfuzzlertopia

The invitee must play for 5 hours and gather 100,000 resources

Bumfuzzlerbuild

The invitee must play for 5 hours and gather 500,000 resources
On all servers, both the inviter and invitee get the following items:
100 loyalty points
Yankee Uniform Super Skin Combo
Panda Bear 2x Assault Rifle
Black Widow 2x Long Sword
Sergeant 1.5x Pickaxe
Love Hurts 1.5x Hatchet
Bumfuzzlernilla, Bumfuzzlernation, and Bumfuzzlertopia give 3 supply signals
Bumfuzzlerbuild gives 7 supply signals
That's a pretty nice set of rewards!
Players can invite up to 8 other players.
To check out the interface, type /ref and invite all your friends!
Stacks
Facepunch added a couple of new items a few patches ago.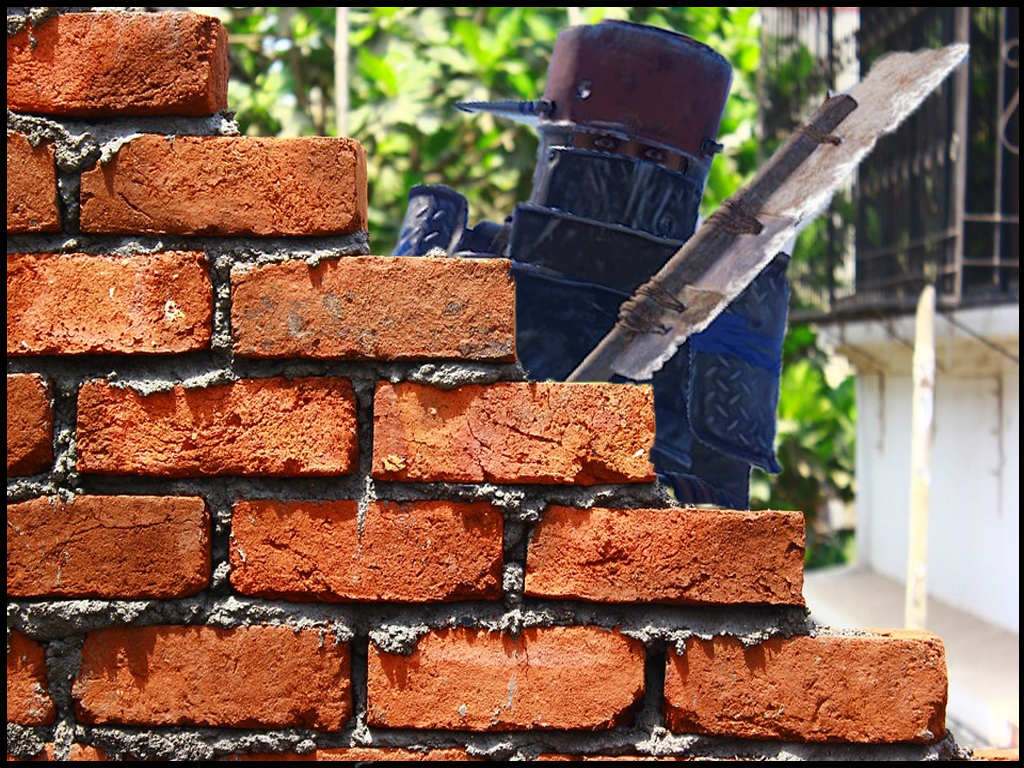 The Flash Bang and Molotov Cocktail now stack on all servers.
In other stacking news, on Bumfuzzlerbuild I've made everything stack to 6,000.
Thanks to Tezza9899 – NUG and bo2scooby for the feedback.
Supply Signals
On Bumfuzzlerbuild I've made a change to supply signals.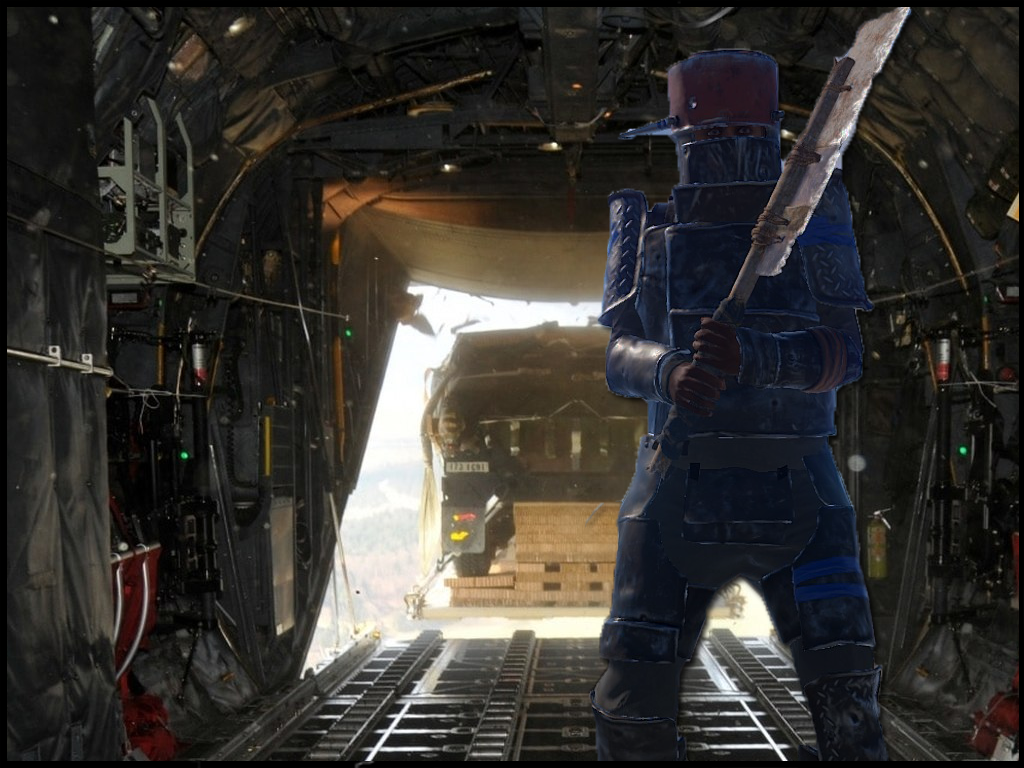 Going forward you won't find supply signals spawning in the loot.
You will however find supply crates falling from the sky periodically.
Thanks to VanillaGorilla219 for the feedback.
Bumfuzzlernilla
There have been some performance issues with the server Bumfuzzlernilla was hosted on.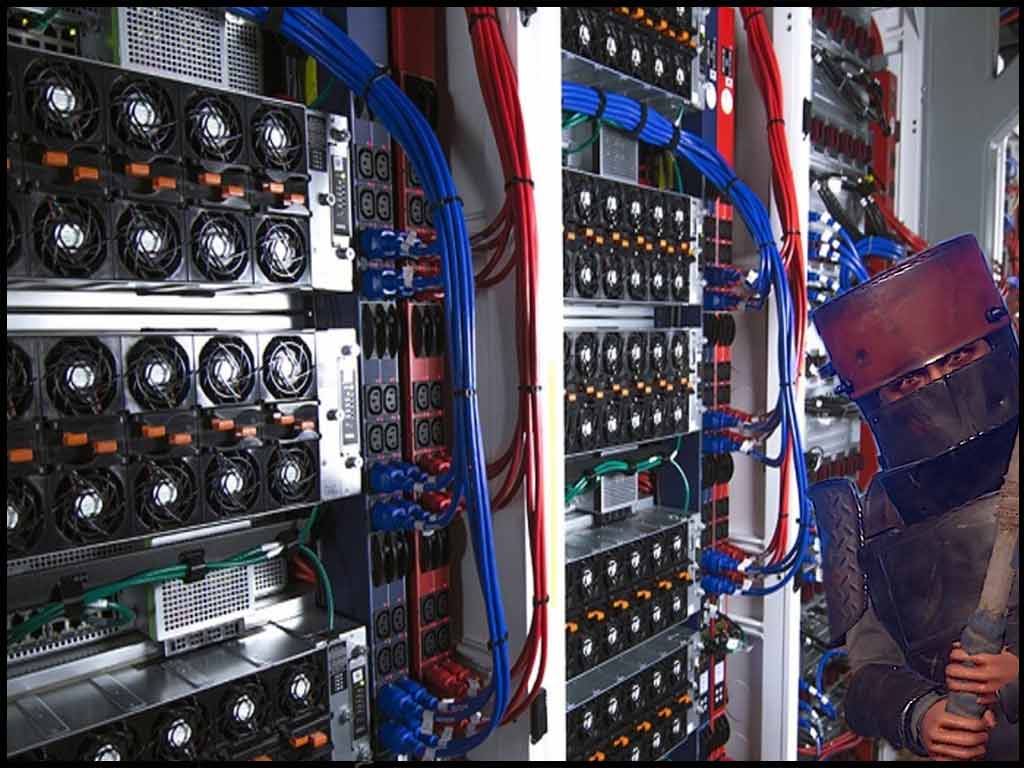 The server didn't have a lot of memory and with each patch, Rust requires more or less memory. This was causing stability issues with the server and it's recently been crashing since it's running out of memory – depending on the patch.
To resolve this I initially tried to reduce the number of plugins that were running on the server, but lately, it never seems like it's enough and it's causing the server to be configured in a way I never wanted.
Then I started disabling several plugins related to packages in the shop. Prior to now, if you purchased packages in the shop, they would work on all Bumfuzzler servers. Many of them, but not all, worked on Bumfuzzlernilla. I really didn't want to do that as it gives players less value.
Then I disabled a lot of admin plugins that I need to manage the server. That didn't seem like enough either.
I got tired of watching the server crash and burn every other day so I took it down and moved it over to the same server Bumfuzzlernation and Bumfuzzlerbuild are on. I got sick of keeping up the hope that the next patch would help.
You can find Bumfuzzlernilla now at 135.148.136.211:28010 showing as Bumfuzzlernilla in the Rust browser.
The old server in an attempt to make it useful is now running in Hardcore mode. You can find that server in your listing as Bumfuzzlercore at 66.55.149.84:28016.
If you have issues connecting, check out this article to give you info on how to connect.
Bumfuzzlercore
As mentioned, Bumfuzzlernilla's old location is now running in Hardcore mode.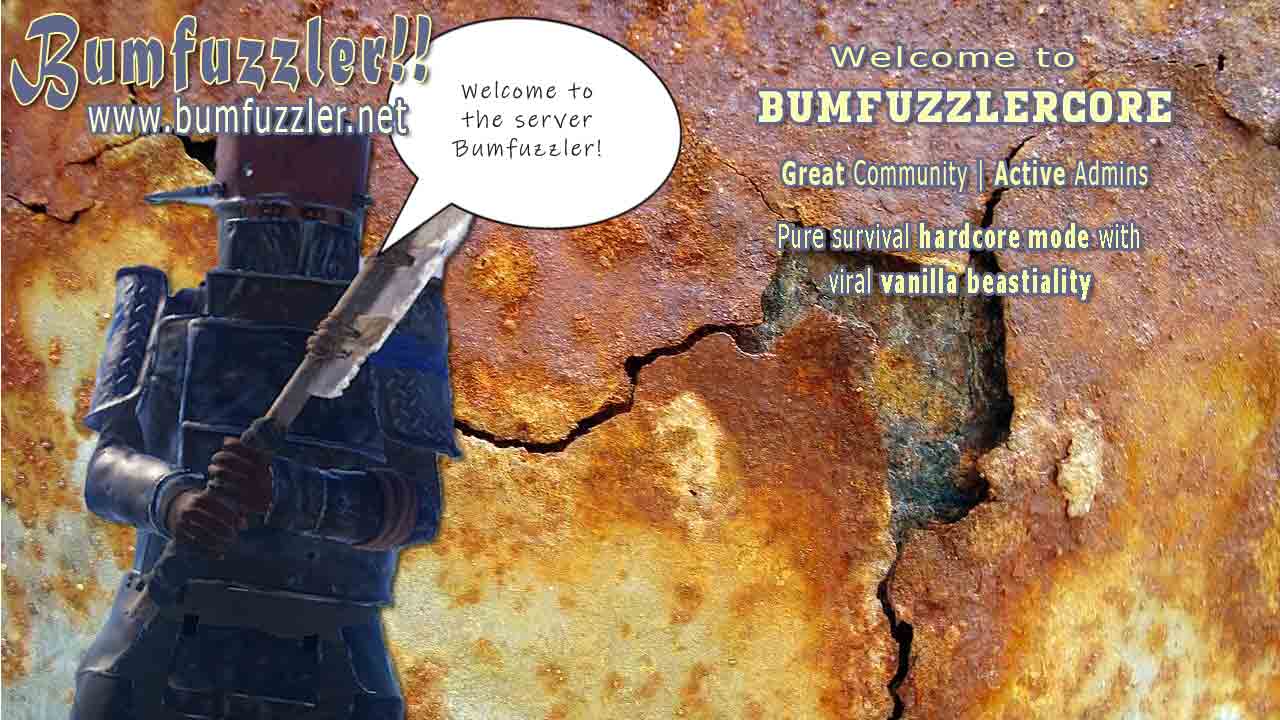 In case you're not familiar with Hardcore mode, here's what you can expect:
The team system was disabled
Disabled the map for both the G key and the death screen. No way to see your last death location either
Removed safe zones
Removed peacekeeper NPCs and sentries from "safe zone" monuments
Global chat is now disabled
Added local chat instead. Displays messages from players that are near you within a radius of 100 meters
Compass is now disabled
Contacts are now disabled. The game does not remember players you've seen, and you can't mark any of them as friendlies or enemies
Rust+ and its features are now disabled
Disabled crawling when wounded
Map seed is no longer sent to Steam servers and won't show up in F1 menu
Hardcore servers will wipe both map and blueprints each month
Max amount of sleeping bags for each player is now limited to 5
You can find the server at 66.55.149.84:28016. Have fun!
Car Genius Storage
The Car Genius package gets an increase in storage capacity.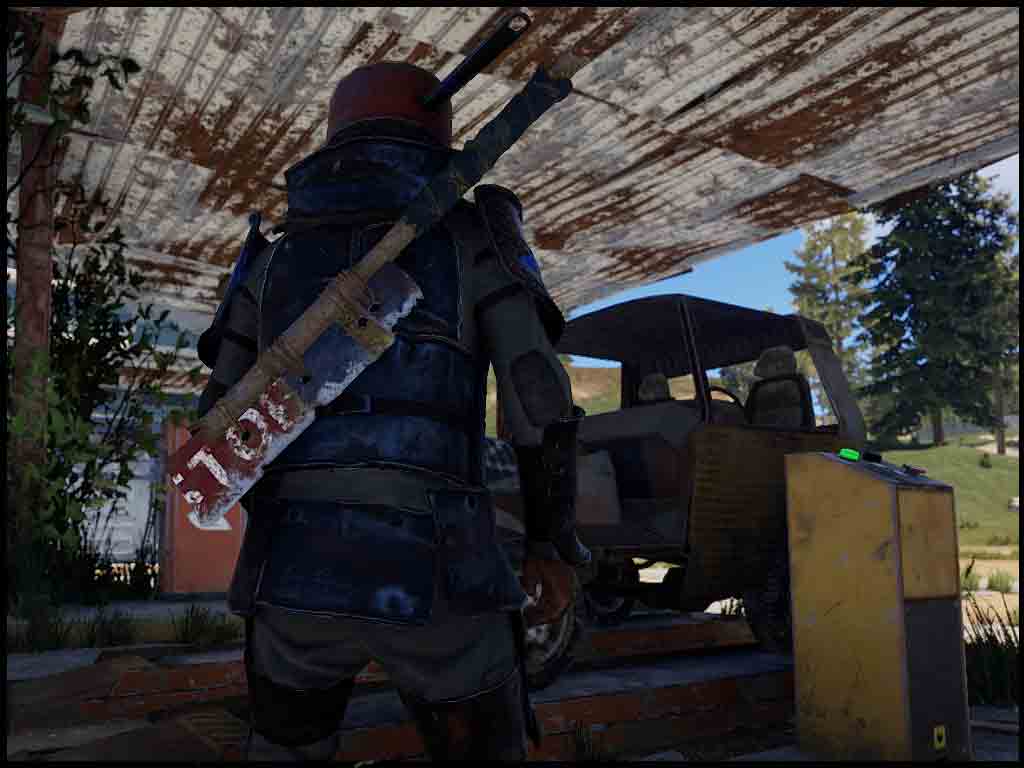 Now instead of the previous 7 rows and 42 slots, you'll have 8 rows and 48 slots!
Not bad considering I believe the default is 2 rows and 12 slots.
You can pick up the Car Genius package over at the store to support the server.
Here are some of the other features in Car Genius:
Spawn your own car (/mycar 2|3|4) cooldown 2 hrs
Call car to your location (/mycar fetch) cooldown 60 sec
Ability to destroy your car (/mycar destroy)
Show a list of presets (/mycar common list)
Modify car w/presets  (/mycar common load <name>)
Claim ownership of a car (/vclaim, /vunclaim)
Unlimited car fuel
Car does not decay
Car automatically starts its engine
Car spawns with tier 3 engine parts
Car storage increased to 8 rows per storage module (48 slots)
Some nice features indeed!
Inventory on Death
Maybe it doesn't make sense to lose your inventory when you die on Bumfuzzlerbuild.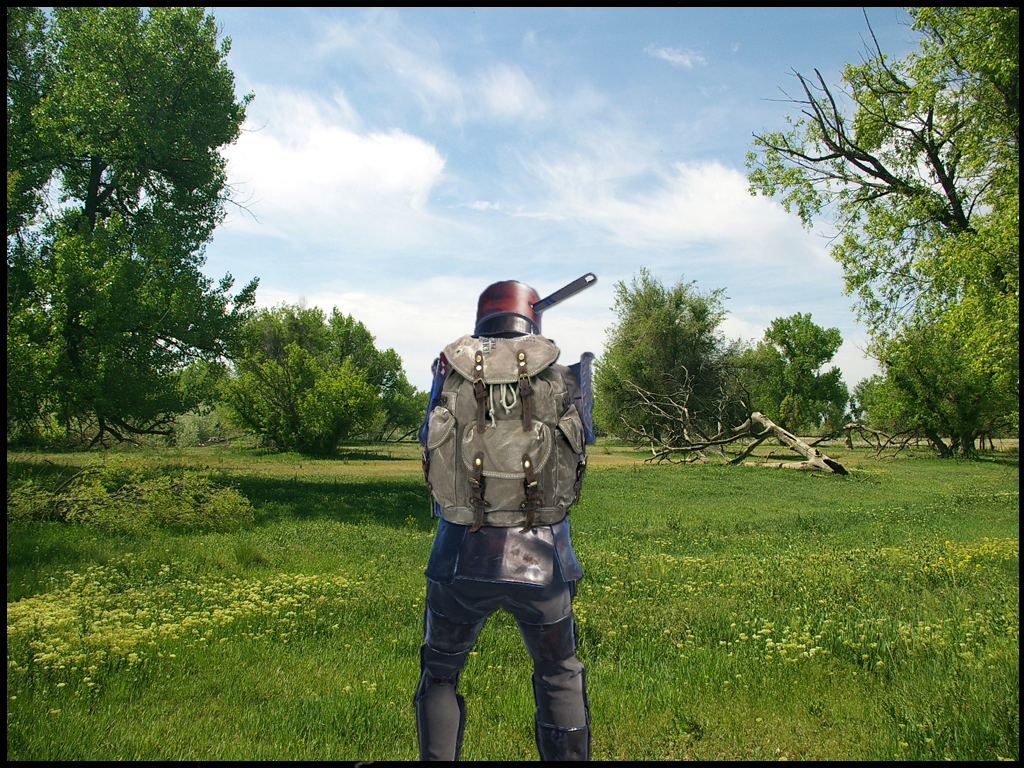 I've made it so, that as you level up, you'll unlock different perks which will help you hold on to your inventory.
Level 6: Retain 25% of your inventory on death
Level 9: Retain 50% of your inventory on death
Level 18: Retain 75% of your inventory on death
Level 21: Keep your backpack after death
Level 22: Retain 100% of your inventory on death
Thanks Willow for the feedback.
Pirate Booty Storage
The Pirate Booty package also got some bumps in storage space.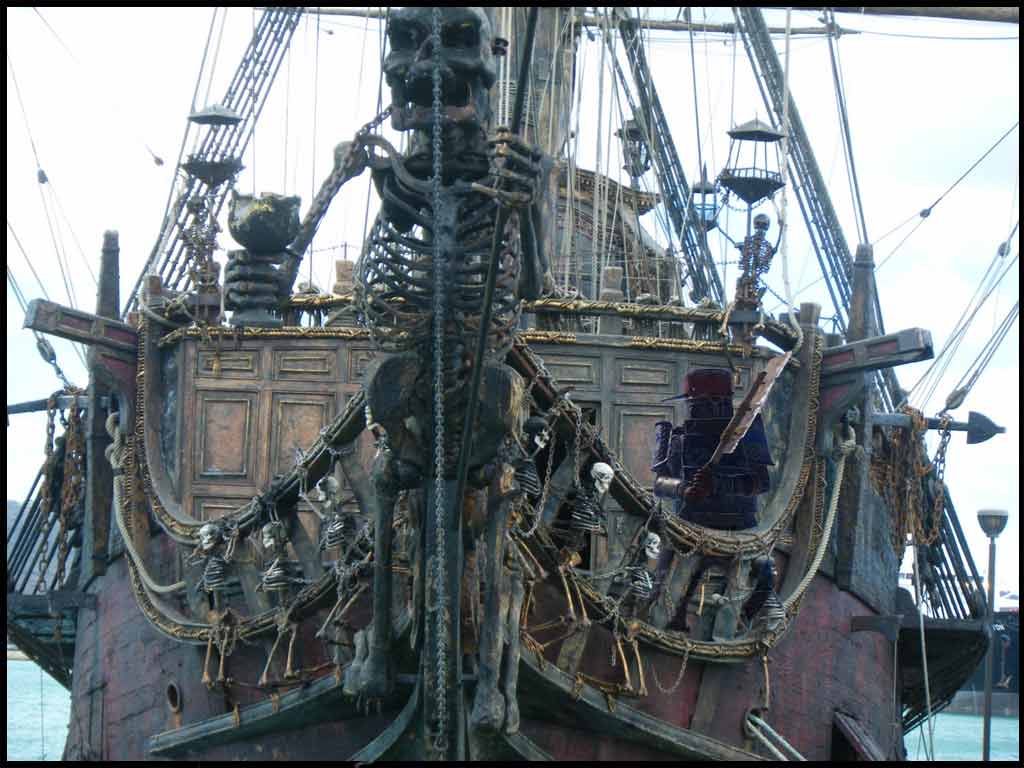 Here we have quite the expansion in storage across all types of watercraft!
Kayak: now has extended storage
Kayak: from 7 rows and 42 slots to 8 rows and 2 stashes giving you a total of 96 slots.
RHIB: from 7 rows and 42 slots to 8 rows and 3 boxes giving you a total of 144 slots.
Solo Submarine: from 7 rows and 42 slots to 8 rows and 1 stash giving you a total of 96 slots.
Duo Submarine: from 7 rows and 42 slots to 8 rows and 2 stashes giving you a total of 144 slots.
Some massive loot storage bumps considering the average default storage of all of these, I think is 24 slots.
You can pick up the Pirate Booty package over at the store to support the server.
Here are some other features of the Pirate Booty package:
Build water bases up to 400m from shore
Build water bases using up to 64 foundations
Rowboats, Rhibs, and Submarines have unlimited fuel
Rowboats, Rhibs, and Submarines no longer decay
Kayaks, Rowboats, Rhibs, and Submarines have 8 rows of storage (48 slots)
Kayaks and Duo Submarines have 2 additional stashes
Rhibs now have an additional 3 boxes
Solo Submarines now have 1 additional stash
Oxygen bar displays air levels when diving (/diving)
Ability to set oxygen level alerts for diving (/diving)
Claim ownership of submarines (/vclaim, /vunclaim)
Includes Pirate Booty Kit

Pirate Outfit
4 large wooden Pirate boxes (style 1)
4 large wooden Pirate boxes (style 2)
4 small wooden Pirate boxes
4 sheet metal Pirate doors (style 1)
4 sheet metal Pirate doors (style 2)
8 Pirate rugs
4 Pirate bear rugs
2 hobo barrels
4 skull door knockers
4 large candle sets
4 small candle sets
8 cobwebs
2 Coffin boxes
2 Skull trophies
1 human enemy skull to crush
Server Pages
Now under Servers on the webpage, there's a page for each server.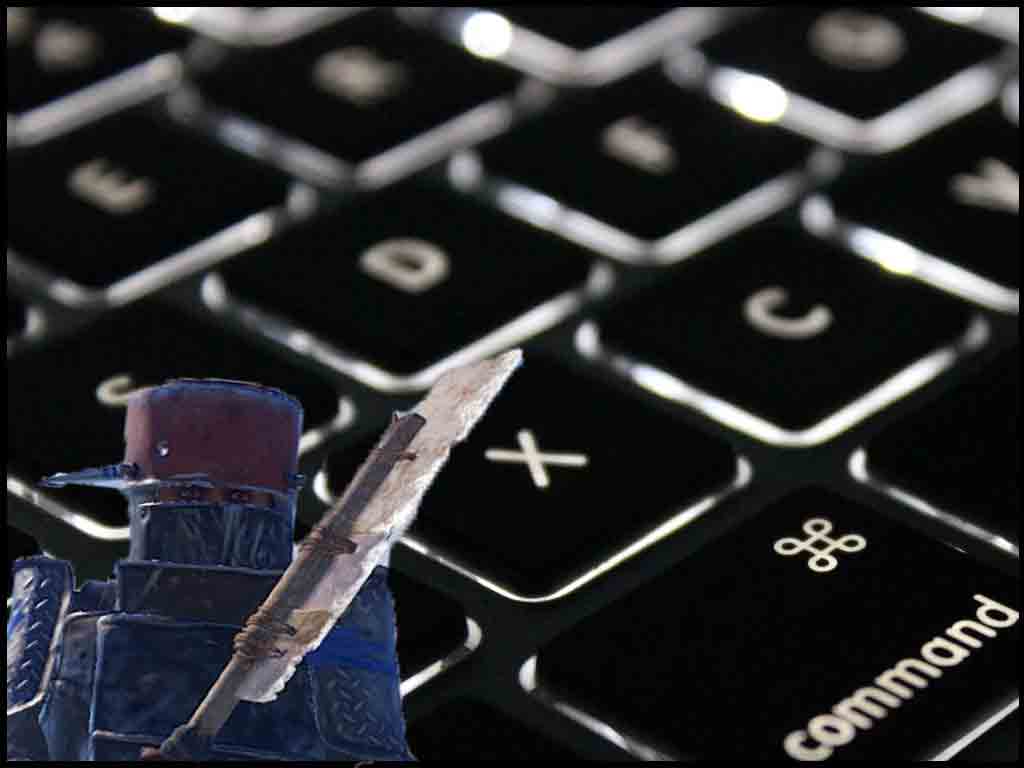 These pages are still in their infancy, but I'll be adding more information there over time. At least for now you can find general feature information and connection details there.
In addition, I've started, and possibly finished, a command list. You can find it here.
The commands don't specify which are available on what server, but most should be the same across Bumfuzzlertopia, Bumfuzzlerbuild, and Bumfuzzlernation.
I know a lot of you have asked about this so hopefully, it satisfies the need.
The server page must still be updated for the latest Bumfuzzlernilla move.
Frequent Flier Storage
Players purchasing the Frequent Flier package will also see quite a storage increase.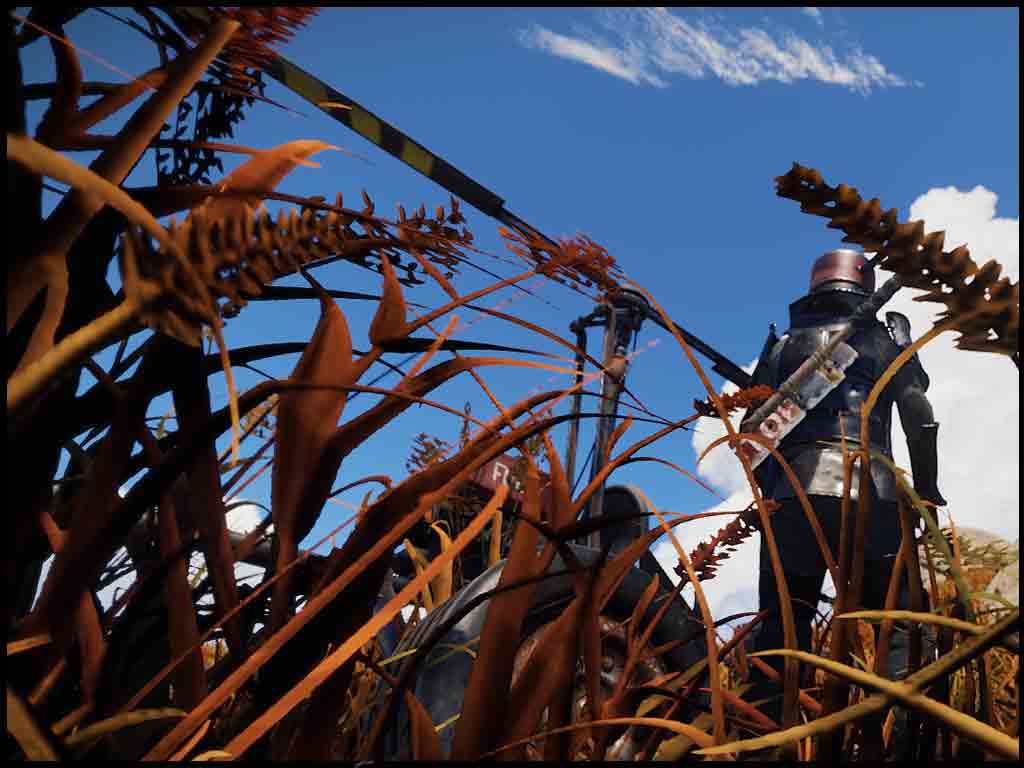 Both the minicopter and the scrap transport helicopter are getting a kick in the boxes.
Minicopter: from 1 stash and 48 slots to 4 stashes giving you a total of 192 slots.
Scrap Transport Helicopter: from 1 box and 48 slots to 2 boxes giving you a total of 96 slots.
You'd think this would be the opposite considering the size of the vehicles, but that's just what's possible lol
You can pick up the Frequent Flier package over at the store to support the server.
Here are some other features of the Frequent Flier package:
Spawn your own minicopter (/mymini) cooldown 2 hrs
Call your minicopter to your location (/fmini)
Ability to destroy your minicopter (/nomini)
Unlimited minicopter fuel
Minicopter does not decay
Added Minicopter stash with 4 stashes of storage (192 slots)
Added Scrap Helicopter box with 2 boxes of storage (96 slots)
Place code locks on your mini (/lockit.code)
Place code locks on your scrap helicopter (/lockit.code)
Claim ownership of a minicopter, scrap helicopter (/vclaim, /vunclaim)
This package is surely a fan favorite.
Frequent Flier Fetch Repair
Why repair your mini all the time?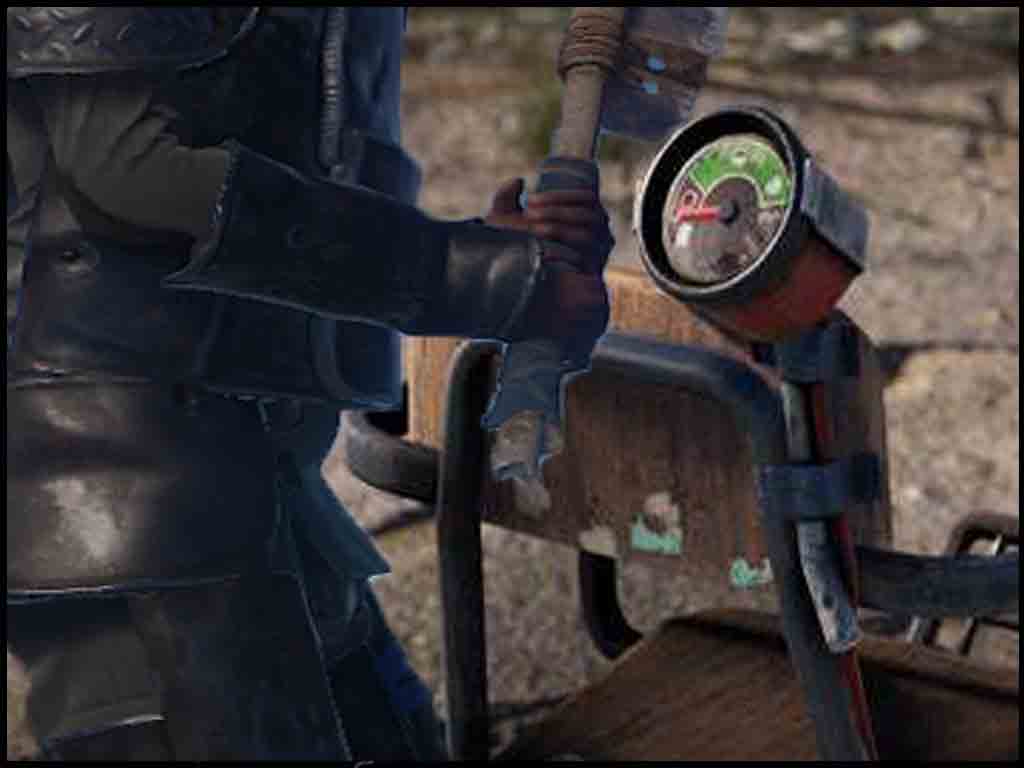 Now when you own the Frequent Flier package, your minicopter will not only automatically teleport to your location (/fmini), but it will be automatically repaired as well!
You can get the Frequent Flier package in the store.
Backpack Size Increase
At Loyalty (/prestige) level 28, players would normally receive the largest backpack.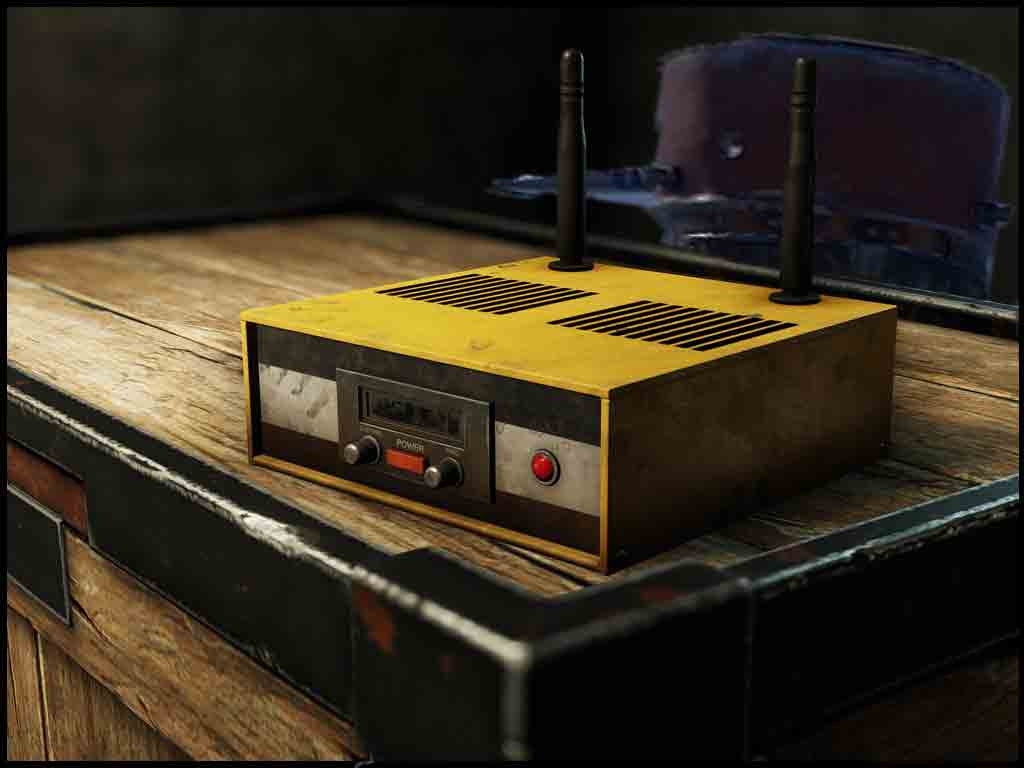 This extra large backpack provides the player with 7 rows of storage.
Now there's an even larger backpack!
At Level 29, players will receive a backpack with 8 rows of storage.
This is quite a lot more for all those would-be bloods!
Plant Growth
Plants seem to grow a little too slow for the Bumfuzzlerbuild crowd.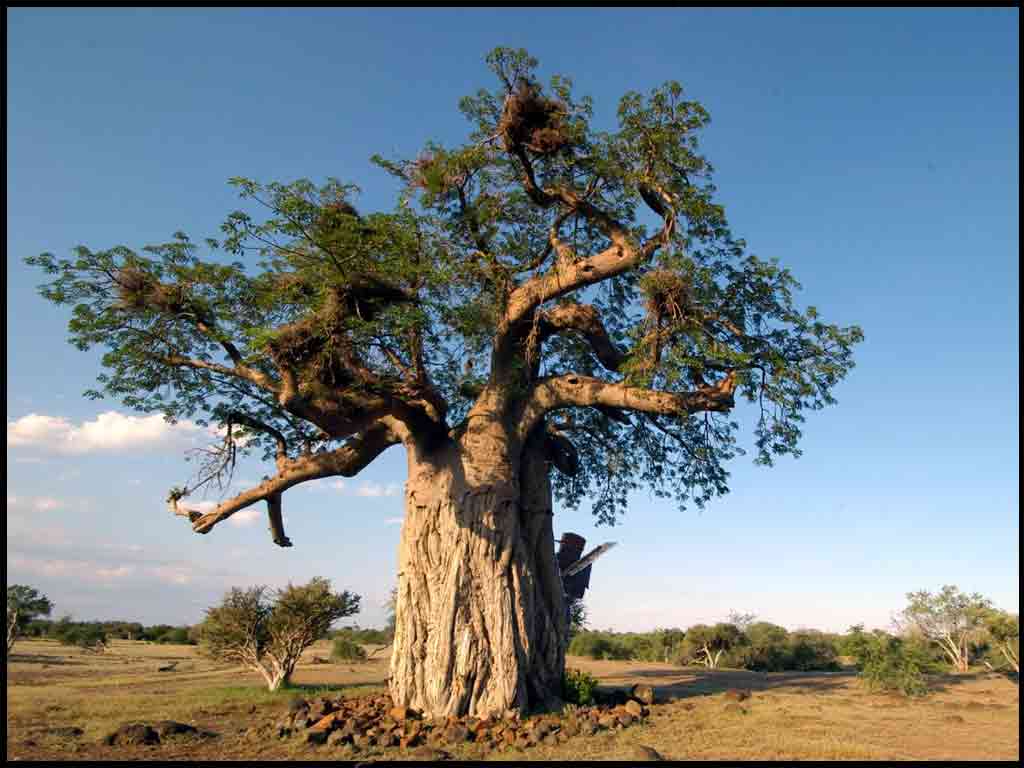 I've doubled the rate of plant growth on Bumfuzzlerbuild so now you can garden like maniacs!
Thanks to M3nT4L for the feedback.
Quests
It appears Quests (/q) has been having issues.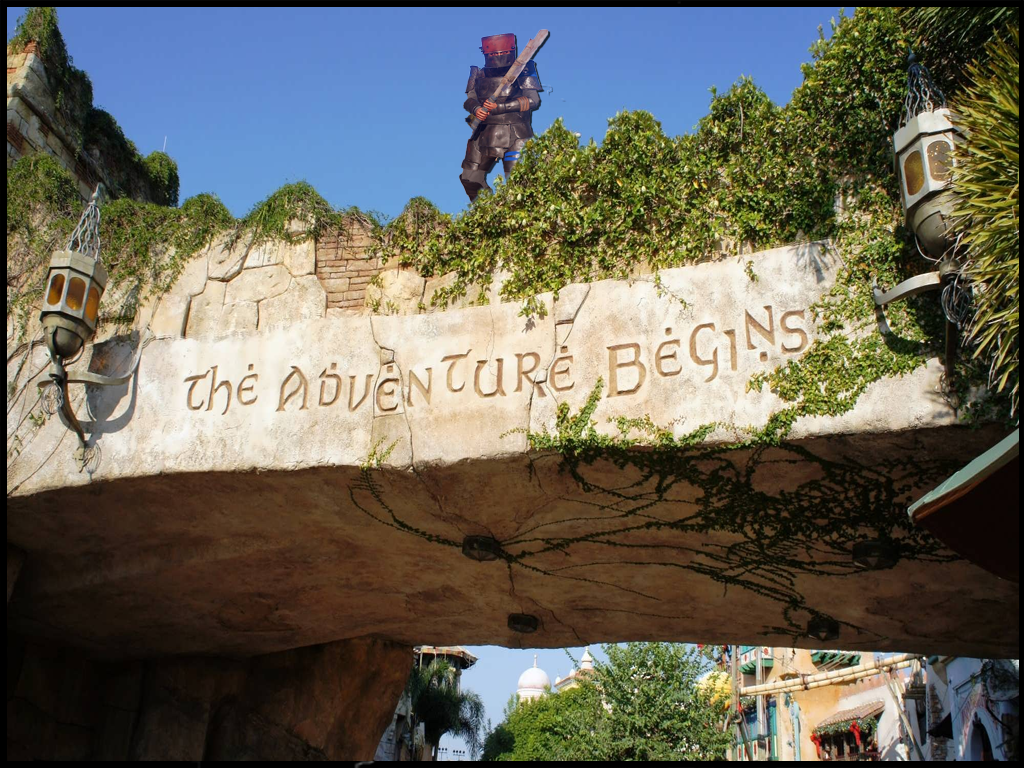 I've put in place a potential fix which I hope works. If not it may be on its deathbed 🙁
Thanks to CelticFoxx for the feedback.
Super Skin Combos
There's a new combo on the scene in support of a fellow Bumfuzzler.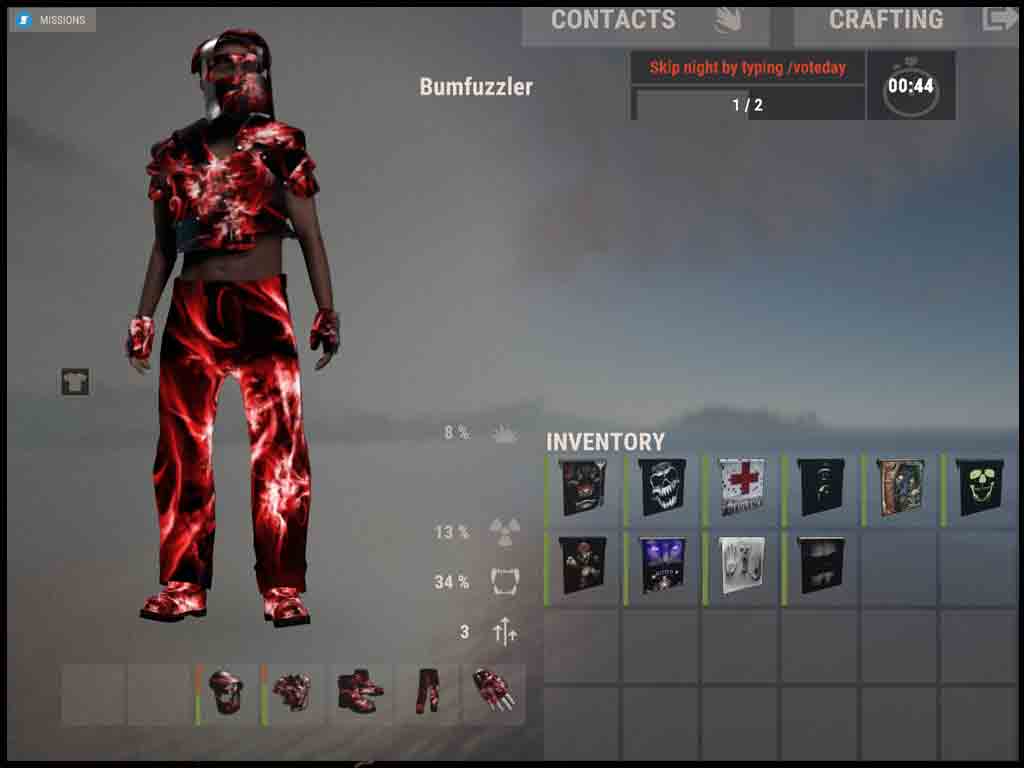 Our very own Fatman creates skins, so I thought I'd surprise him with a Super Skin Combo called Fatman Flames made of his very own creations.
It consists of 5 separate Super Skins:
Fatman Muffs
Fatman Headgear
Fatman Waistcoat
Fatman Waders
Fatman Underdaks
When assembled it will give the player the following buffs:
Max Health Bonus (75%)
Radiation Resistance (75%)
Wood Gather Boost (25%)
Keep up the good work Fatman! I hope you find your combo 🙂
New Skins
In addition to the new Fatman Flames Super Skin Combo…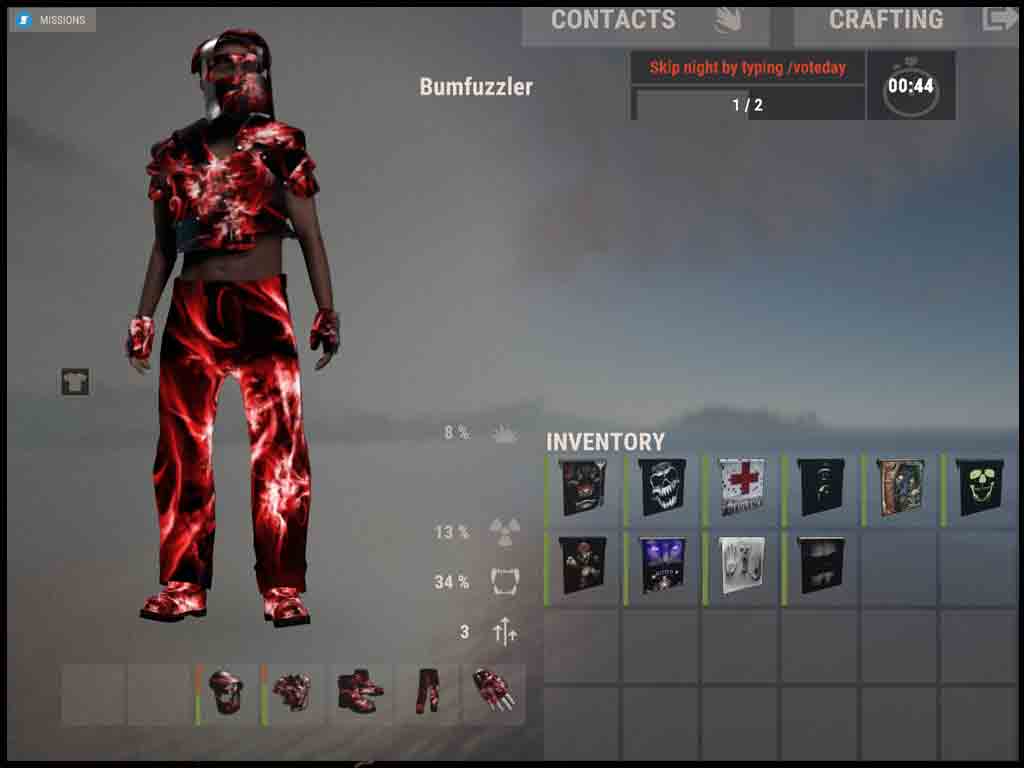 I've added a few of Fatman's garage doors to Skinbox (/skinbox)
New fancy skins thanks to Fatman!
Discord Integration
Not too long ago I added some new Discord integration to Bumfuzzlernation.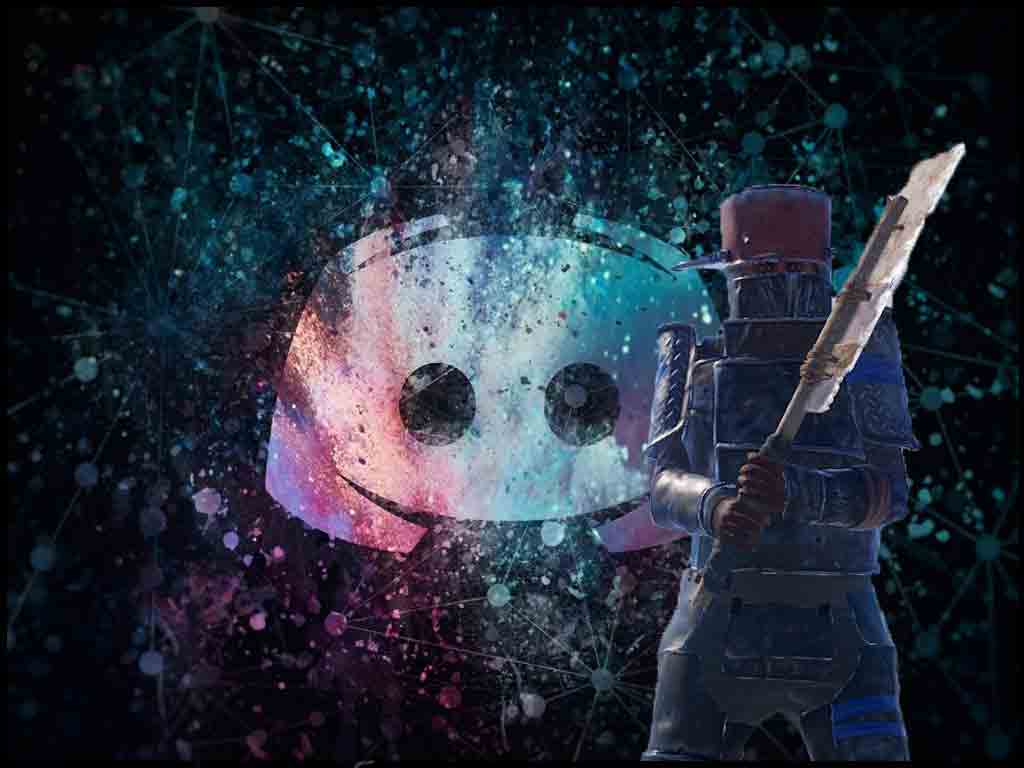 Well, it's time I added it to Bumfuzzlerbuild and the new Bumfuzzlernilla as well.
To recap, here's the skinny of it:
Type /dc join <discordname> on the server
You'll get a DM in discord requiring you to confirm the link
Once you're linked, the following will happen:
3 Supply Signals in-game
Access to chat with the server from Discord in the new #build-server-chat channel
Automatic sync between loyalty levels and groups in Discord
Also, at first, I added only levels 5, 10, 15, 20, 25, and 30. Now I've added every loyalty level. Now you'll always have a Discord loyalty level regardless of what level you are.
More features to come soon! Make sure to join Discord!
Thanks to Sharticus for the feedback.
Map Size Changes
It seemed many of the maps on Bumfuzzler servers were missing something.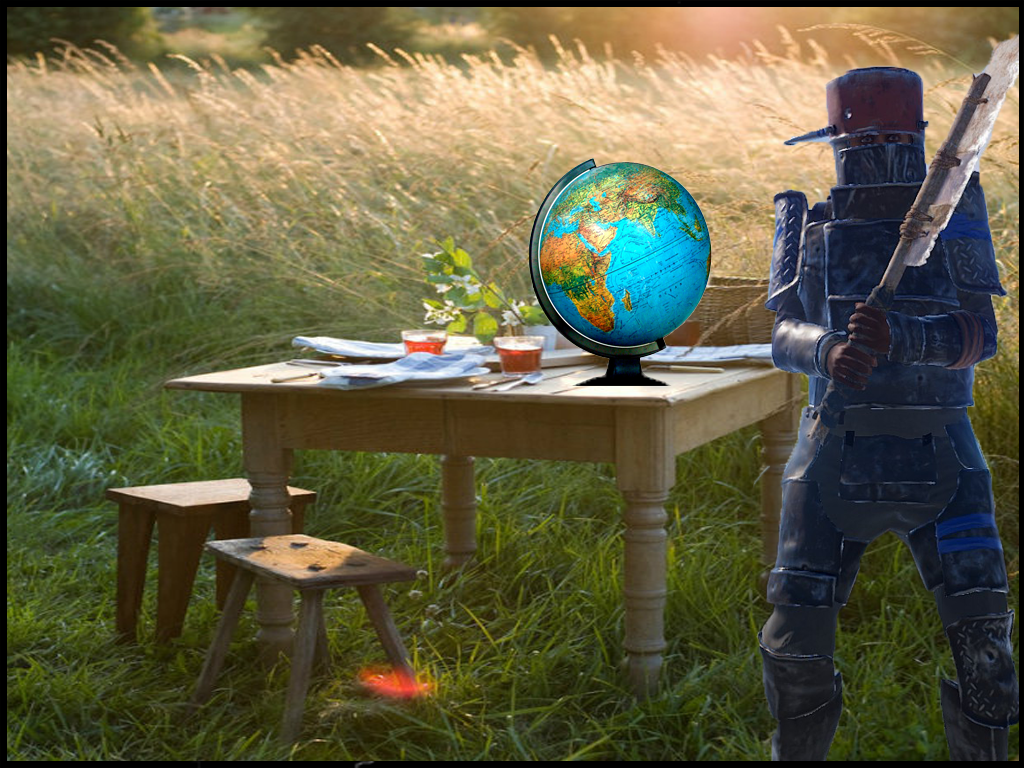 Above ground railroads!
Due to this, I've increased the map size to support them on Bumfuzzlertopia, Bumfuzzlernation, and Bumfuzzlerbuild.
Thanks for the feedback Fakiee.
Personal Raids
If you want to test your base, how better to do it than with waves of NPCs attacking it?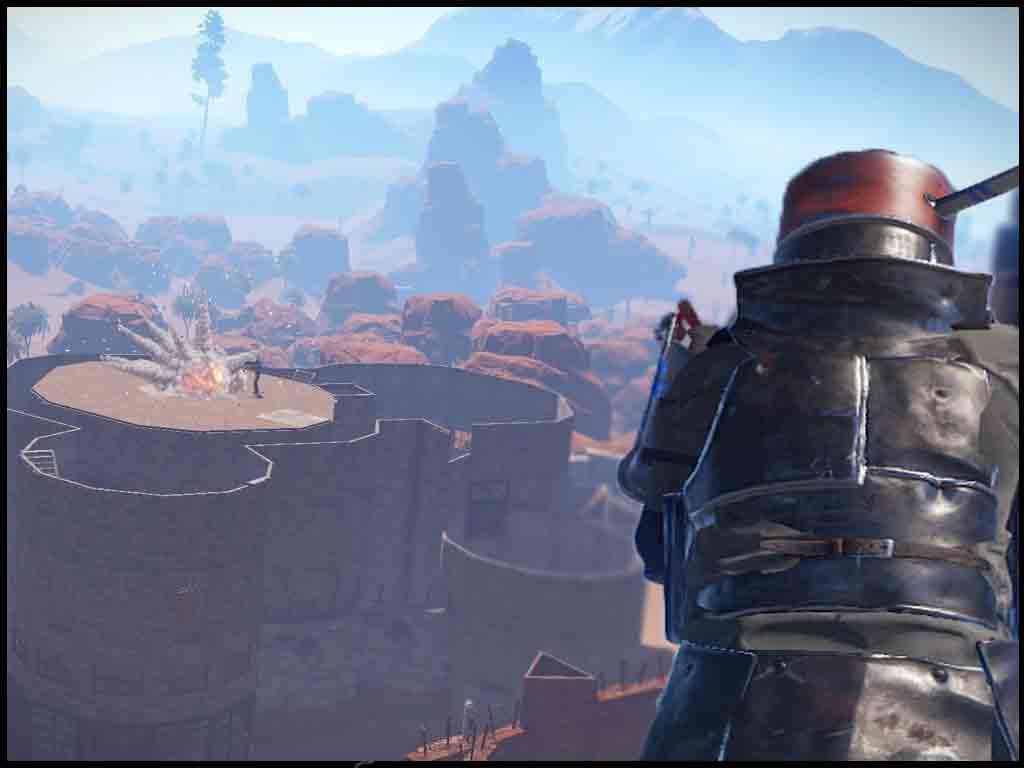 Previously I only added it to Bumfuzzlertopia, but now I've extended it to Bumfuzzlernation and Bumfuzzlerbuild.
You unlock easy difficulty at Level 12 (/prestige) and from there, you unlock harder and harder challenges.
Level 12: Easy Difficulty
Level 14: Medium Difficulty
Level 18: Hard Difficulty
Level 26: Expert Difficulty
Level 27: Nightmare Difficulty
I would strongly recommend you play the harder difficulties with teammates unless you have some serious defenses.
Once the NPCs get to your Tool Cupboard, the challenge is over! Protect it at all costs.
Thanks to Myerr for the feedback.
Searchlights
The amount of searchlights you can have is limited to ensure Rust doesn't become an FPS battle.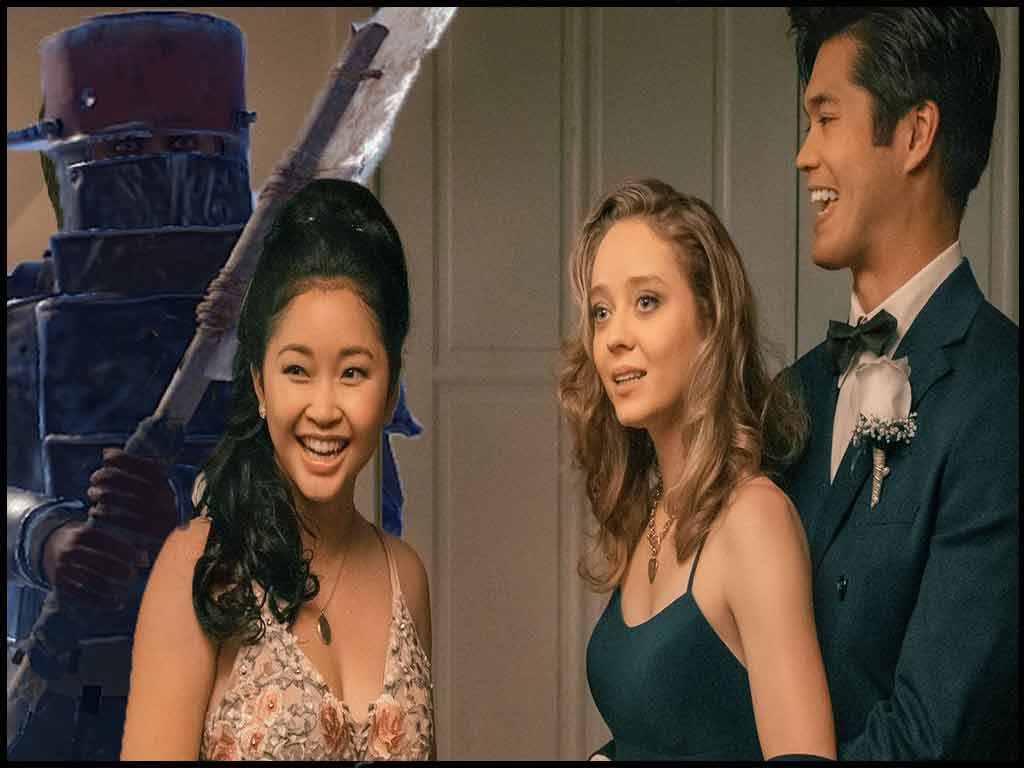 However, I can understand a limit of 4 searchlights per base might be a little low.
So, searchlights per base have been upped to 8 with an overall cap of 20.
This means if you have multiple bases, you can have 8 per base, but overall on the map, you can't have more than 20 regardless of how many bases you have.
Thanks for the feedback Fakiee.
Raidable Bases
The NPC bases need some lovin'.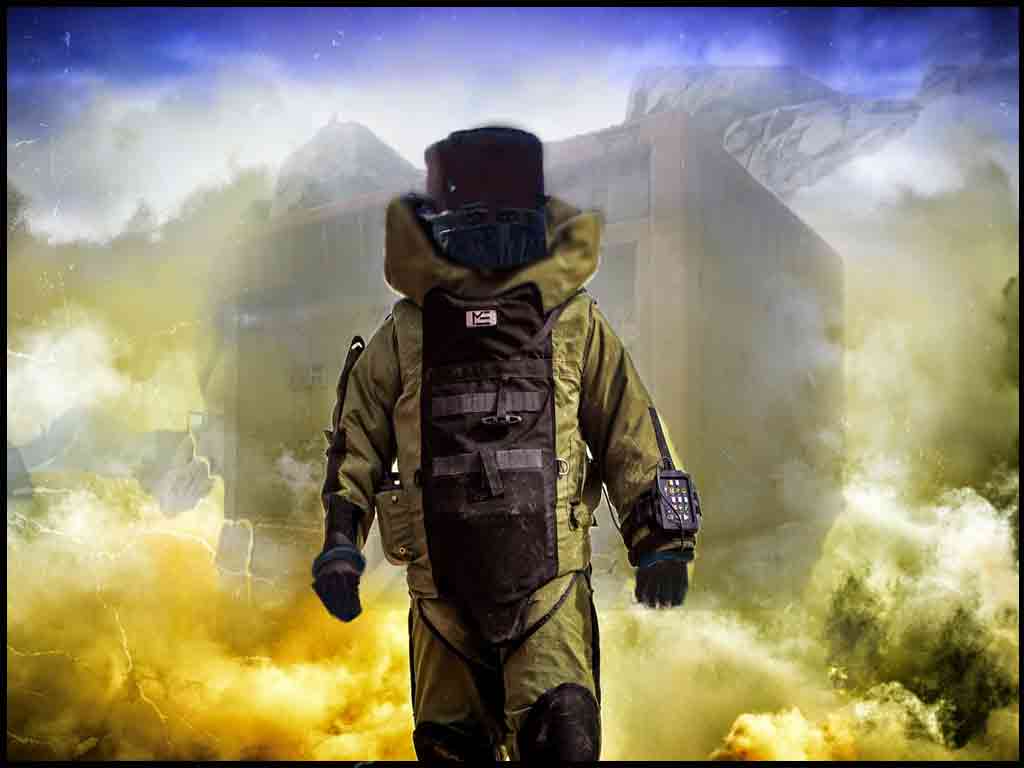 I made a few changes:
Removed M249 from Easy, Medium, and Hard loot.
Removed all special items from loot like rat masks, Frankenstein parts, etc.
Recalculated all of the loot in the Tool Cupboards
On Bumfuzzlerbuild where you can buy Raidable Bases:
After Tool Cupboard is destroyed, the base will despawn in 15 minutes
Increased the number of purchasable bases prior to cooldown from 1 to 3 bases
The cooldown is now 5 minutes
You can purchase bases to raid on Bumfuzzlerbuild using the /buyraid command.
Thanks for the feedback Myerr, Ostrander, Shloshed and Fakiee, Country_Chawbacon for the feedback.
Bumfuzzlernilla Wipe Cycle
As I said earlier, Bumfuzzlernilla was just moved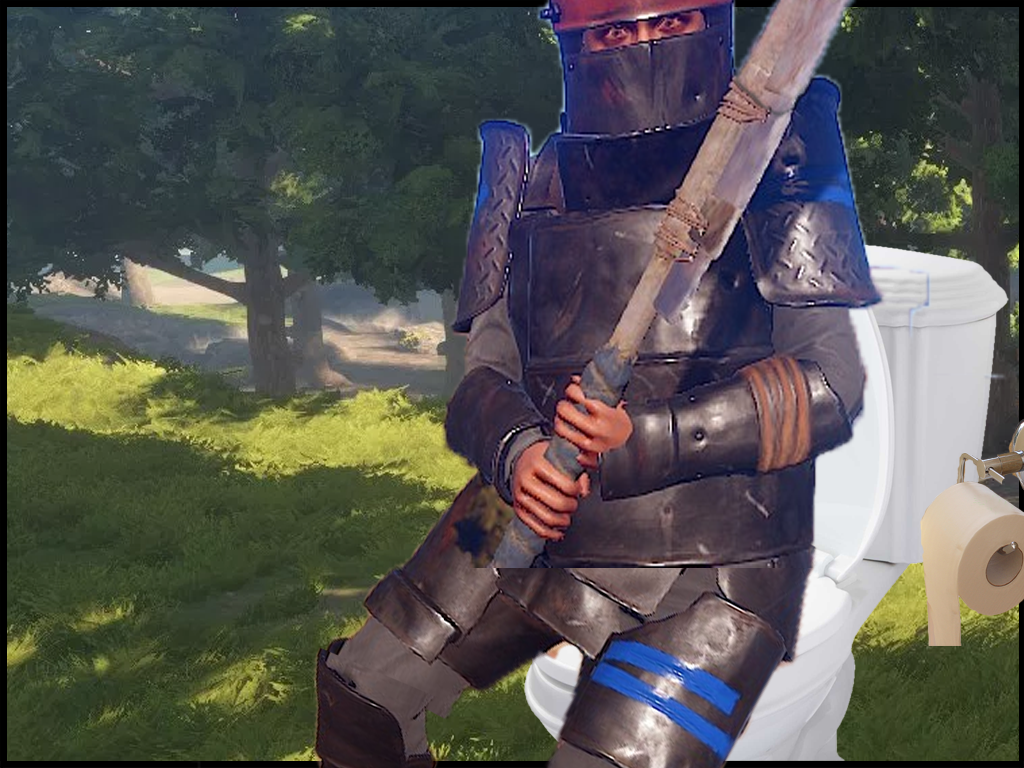 However, just before I made that decision to make that move, I changed the wipe cycle and that will stick for future plans.
Despite having a poll on this a while back where players asked for a weekly wipe, lots of people have asked since to make the wipe cycle longer.
So it's now gone in the other direction and wipes will happen every month on the 1st Thursday.
Thanks to Jimbozinya for pushing the topic again and to others who chimed in.
Jackhammer Super Skins
It's time to break out the power tool Super Skins!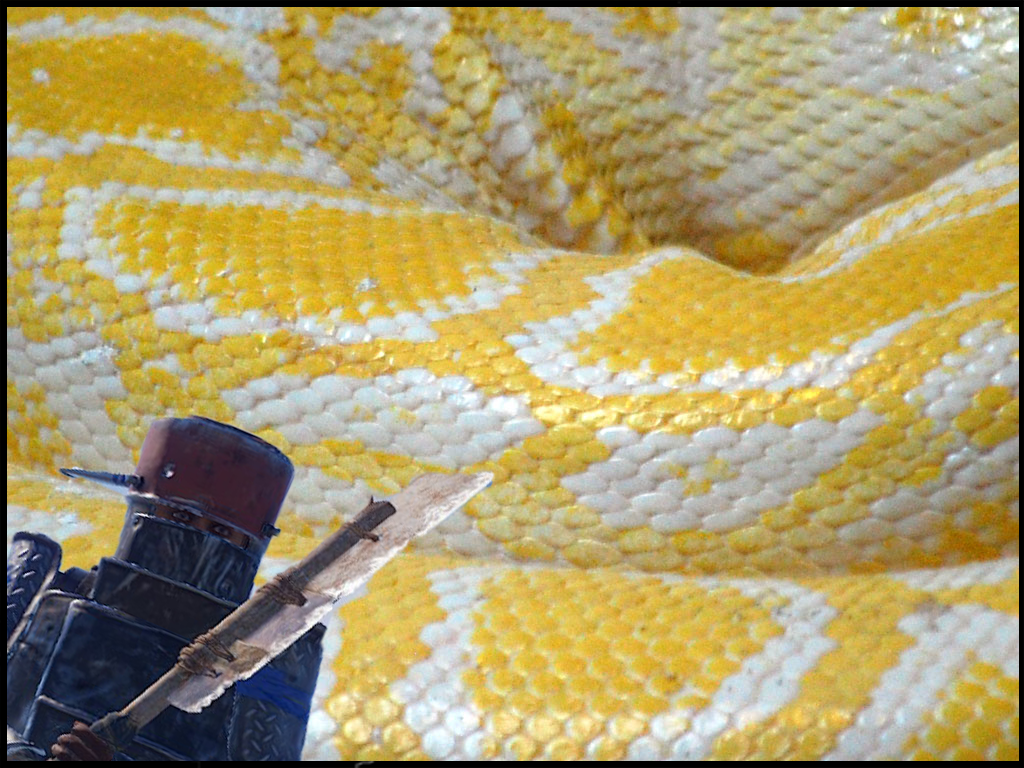 There are now 3 new Super Skins for Jackhammers.
Military Grade 1.25x gather rate
Rock Booster 1.25x gather rate
Stone Pecker 1.5x gather rate
Thanks for the suggestion Fakiee.
Chainsaw Super Skin
In addition to Jackhammers, I figure why not bust out a chainsaw too?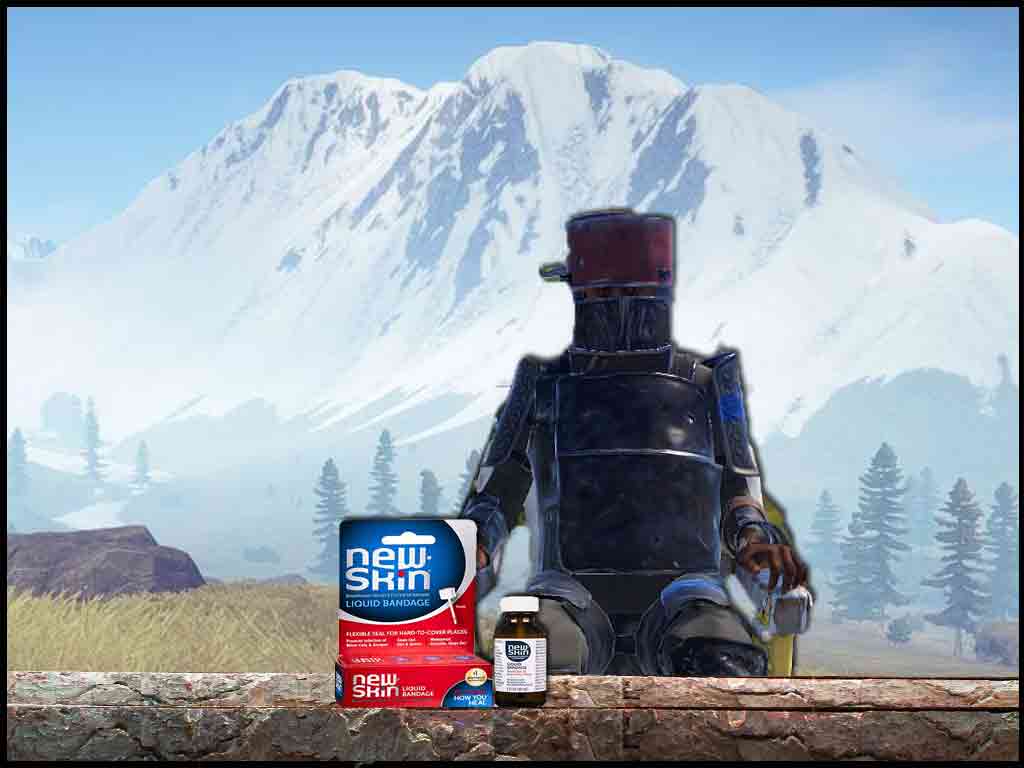 There's only one since I could only find one chainsaw skin. Why is that? Weird.
Hot Chain 1.5x gather rate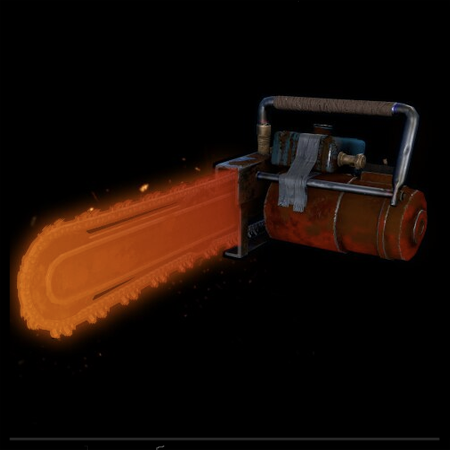 Thanks for the suggestion Fakiee.
Skinbox
Skinbox was still having issues and I wasn't getting any usable response from the author.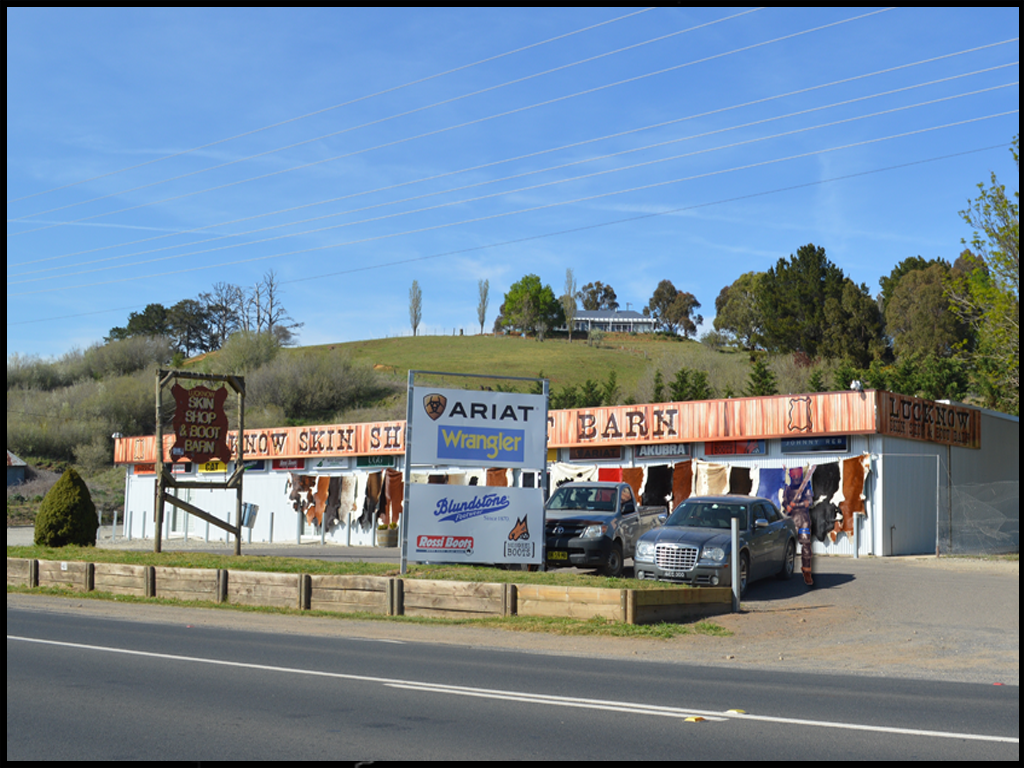 As it appears, the plugin stops working every so often but works well if you restart it.
So I set it to restart on a schedule. So far, so good.
Let me know if you have any issues.
Upcoming Wipe
As always wipes are upon us!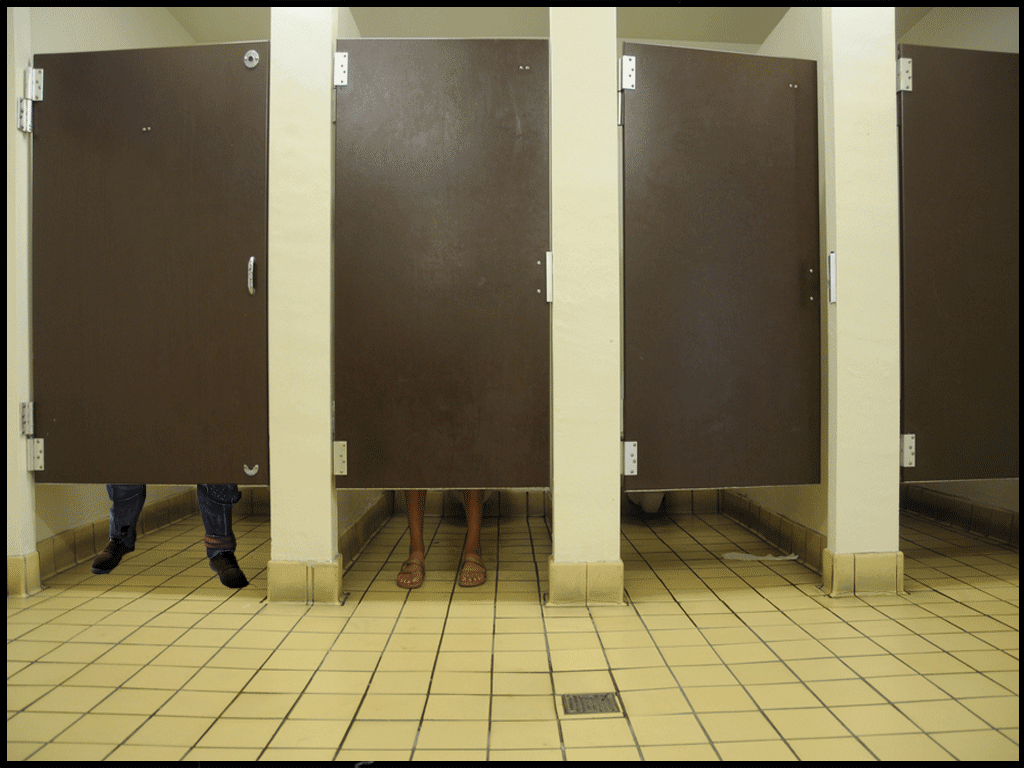 However, as of now, no wipes until Thursday 10/6. Typically that wipe will happen between 2 and 4 PM Eastern time depending on when Facepunch drops its monthly Rust patch.
As always thanks to all you Bumfuzzlers for all your support. I hope you continue to enjoy the servers.
Here's some of the latest news in the Rust world.