Got a weekly update for you Bumfuzzlers! If you want to know what items might be in the next revisions of Rust, take a look!
Motor Boats
Boats will spawn at monuments like lighthouses, 4 seats, outboard motor, fast, use fuel to power and you can sink them and repair them! There's also a push mechanic that allows you to push it back into the water in case you run them ashore!
Now we've had rafts and viking boats for a long time so it'll be interesting to have this new style of watercraft! No doubt, we'll balance it with the others on both Modtopia and Vanillatopia.
Navigation Map
It appears the map is getting quite the update. It's looking really good. It's a lot more detailed in terms of topography.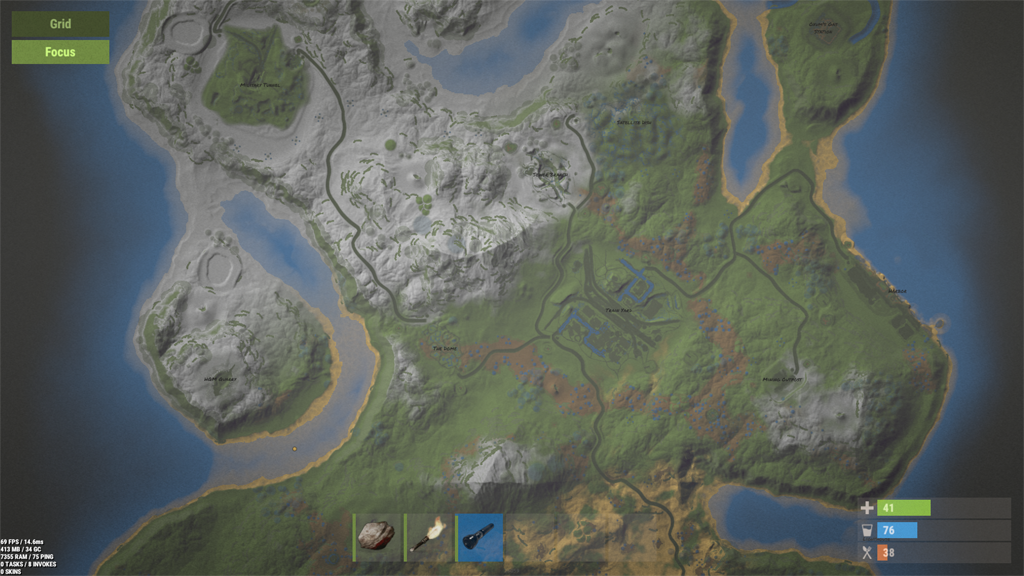 Dining Horse
Finally horse meat is no longer called deer meat! 🙂 Now you can feel guilty towards the proper cuddly animal as you eat them. Don't forget to ride the horse before you eat it! (Yes, you can ride horses on both Modtopia and Vanillatopia!)
Monument Puzzles
Not sure they'll be in the next patch on the 5th, but Facepunch will be adding puzzles to the monuments, presumably to allow access to some of the more lucrative areas you can get to. In fact, there will be some puzzles that require teamwork like the one shown below. One person uses the override valve and the other goes in. In other puzzles they'll have key cards and such that you have to find so some of them will allow for solo play.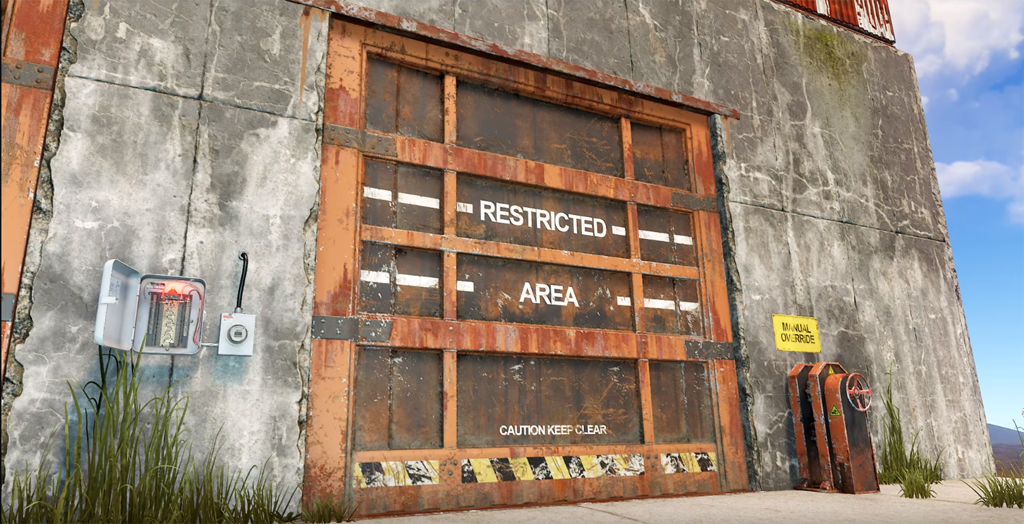 Roof Building Changes
Due to some exploits, they'll be changing the way roof pieces will be placed. No more having those sides automatically appear when you build a roof. Now only the actual roof will be built and you'll have to add the other triangular parts yourself. IMHO, this is so much better. I always hated how those parts would sometimes muck up a design.
Additional Vehicles
It appears that old Buick is going to have some companions, however, they won't be making it into this next patch. It may not be until around a month from now probably. It appears they all have some sort of storage on them, so they might be a great way to loot the map. I see one in particular that has a trailer!
There's a good chance these vehicles will be in need of repairs so you'll have to find other parts around the map, such as an engine or engine parts to get the cars running. Should add for some interesting gameplay!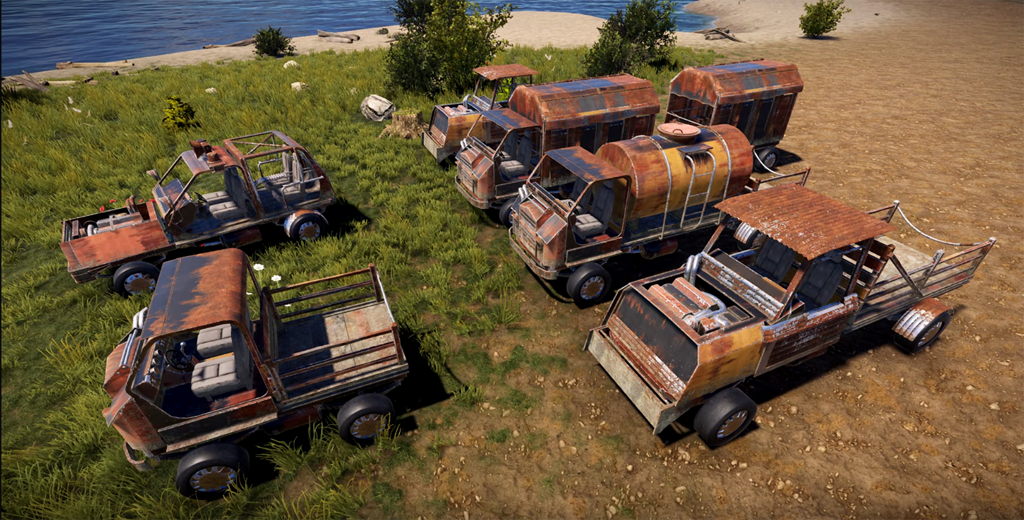 Here's a pretty good overview for the goings on with Rust.
Looking forward to the 5th for the new updates! Keep having fun until then Bumfuzzlers!