I've just added a major update for clans! If you have a clan or just create groups for your friends or want to have friends at some point in your life lol you'll like this! 🙂 Tons of various features make it easier to do so many things group related!
Here's a few of the new clan features:
Once you have a clan created, manage clan via an graphical interface (/cmenu)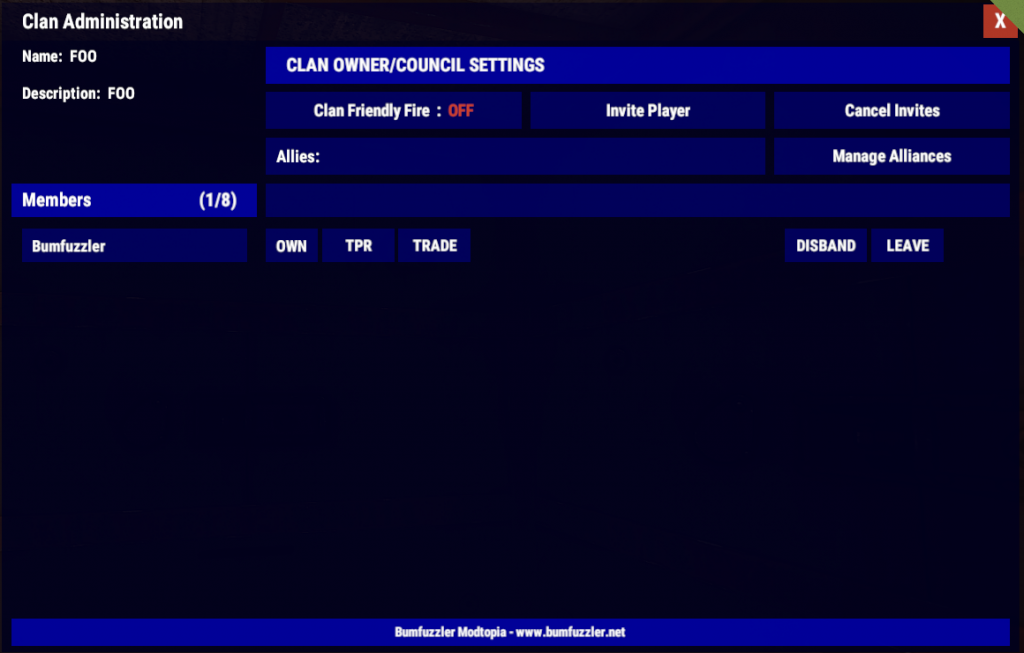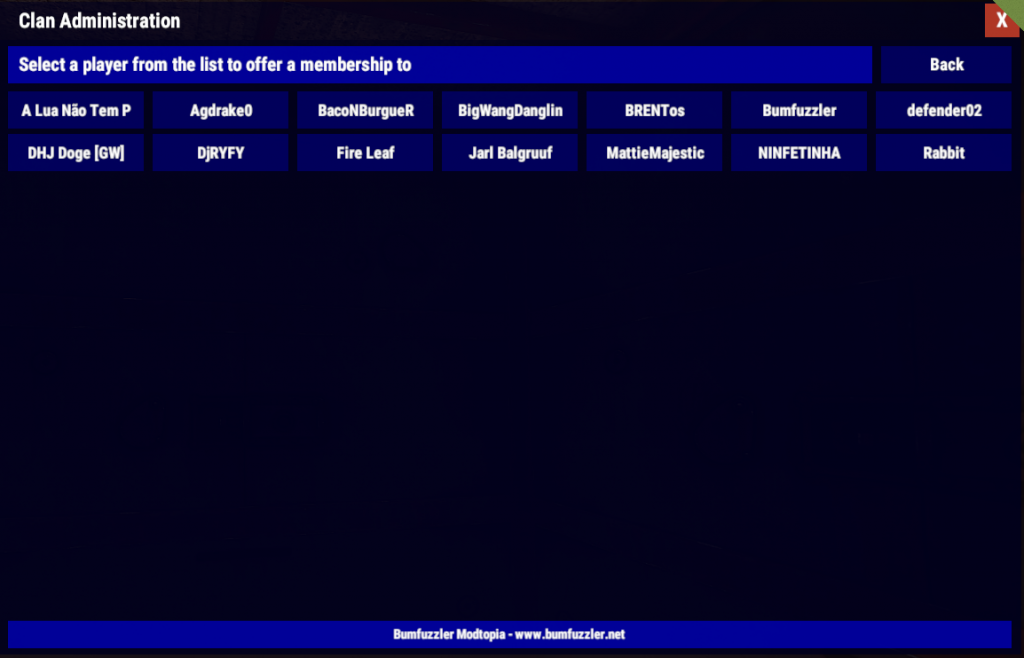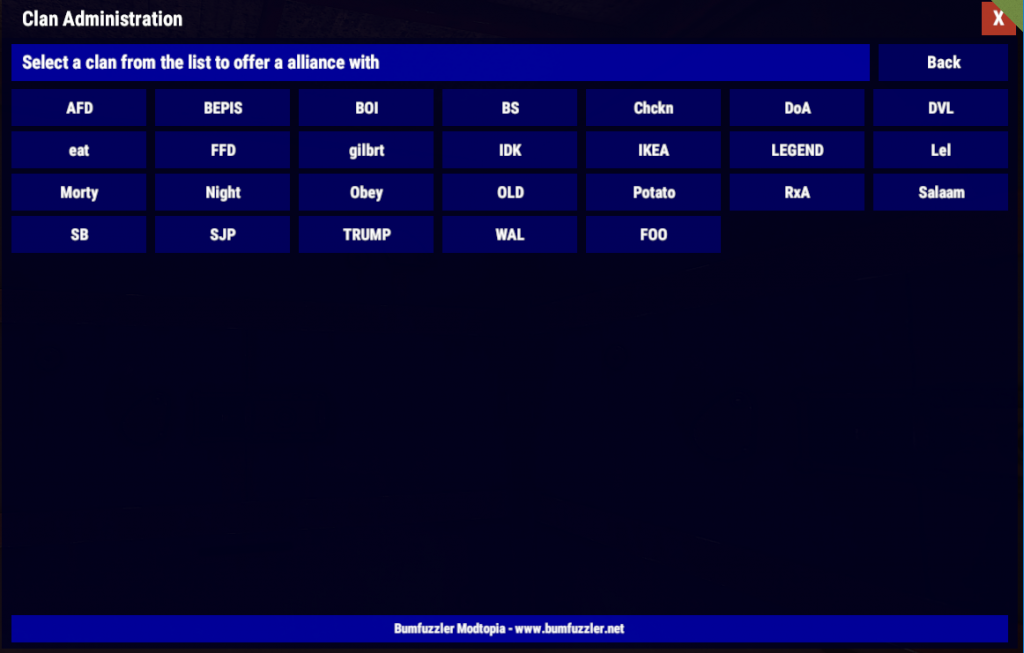 Players can be invited to a clan being alive (online, sleeping) and dead (not alive)
Invited players automatically get their clan invitation displayed 3 secs after login
Automatic notification when joining server showing which clan members are online
Ability to accept/decline/cancel clan invites
Clans can form alliances with other clans
Members can message all clan members or all alliance members
Ability to turn friendly-fire protection on or off
Friendly-fire protection can be optionally extended to allied clan members
Clan/Ally chats will display the name of the speaker with their colored clan status
Clan broadcasts show any action like invite or demote with the actors clan status color
The clan overview shows Offline member names
Authorized players can rename existing clans
Authorized players can direct broadcast into a clan channel
Members can be members, moderators or owners
Ability to promote/demote members
Ability to list all clans on the server
and more!
Type /clanhelp for more information on the available commands! Here is more information: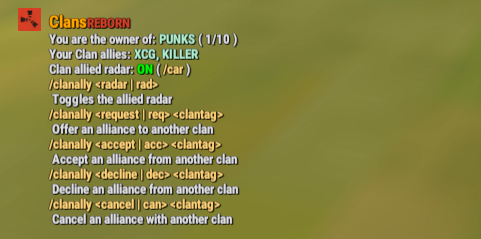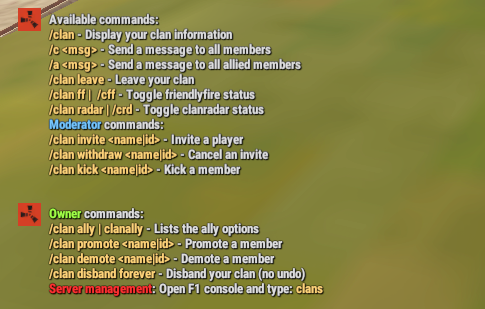 Enjoy Bumfuzzlers!