With the impending Early Access exodus upon us, it appears the Facepunch crew is trying to tie some loose ends for you Bumfuzzlers! We've got various tips, AI changes and more so read on!
Noob Tips
To help new players along, there's been a surge of Game Tips and Loading Tips. About 20 Game Tips will help new players survive in that first day while Loading Tips will make sure you get a full edumacation while loading the game on your 486. Pay attention!
Smarter AI
It appears the NPCs got a kick in the pants this week as "they will charge less, hug cover more and sidestep in/out from it." Facepunch goes on to say "They will know the difference between advancing, flanking and retreating to cover, and when they retreat they will turn and sprint. They will also know when their cover has been compromised. They'll stop to shoot, rather than run-and-gun with perfect aim." Sounds to me like they're getting much smarter so watch out out there! Especially with the Boss of Hearts! 🙂
Viewmodel Clothing
Finally we will be able to see our clothing in the first person view and in admires. This definitely will add more realism to the game and make it feel more complete. Check out the picture below to see what I mean. That's going to look great with all the Skin Perks!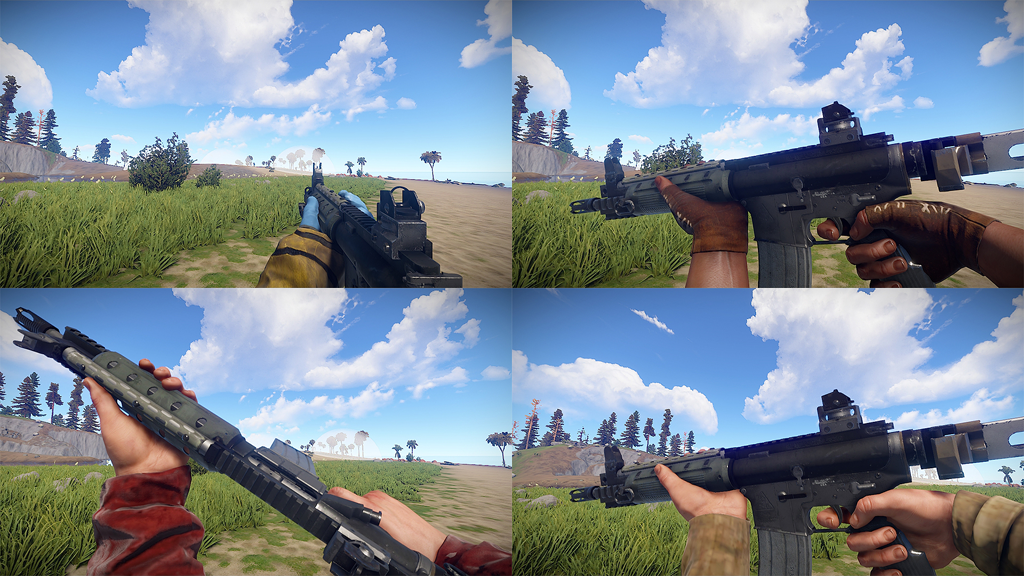 Water Wells
They're adding two more variations of the water wells. I really like the look of them. They add a lot to the game.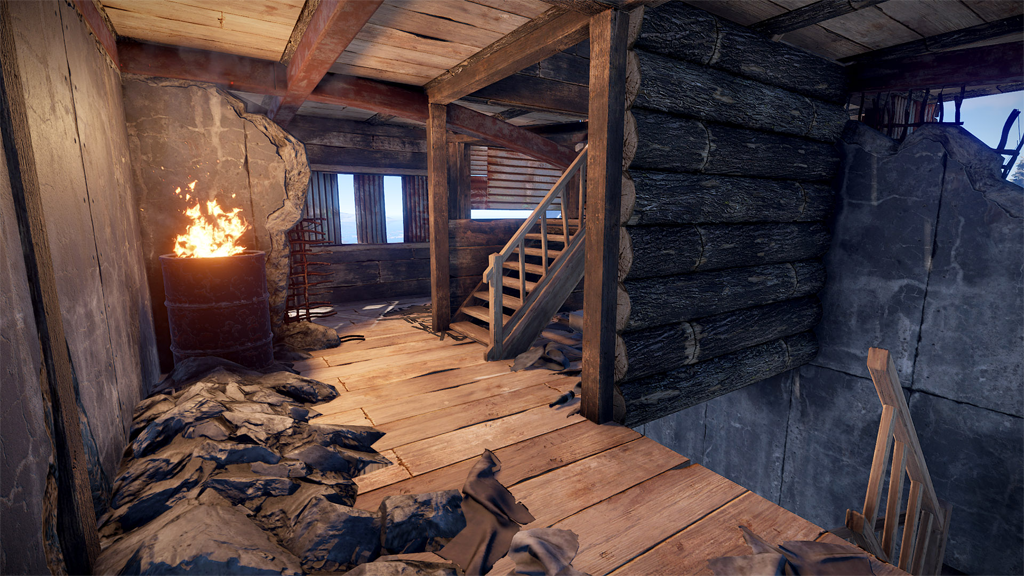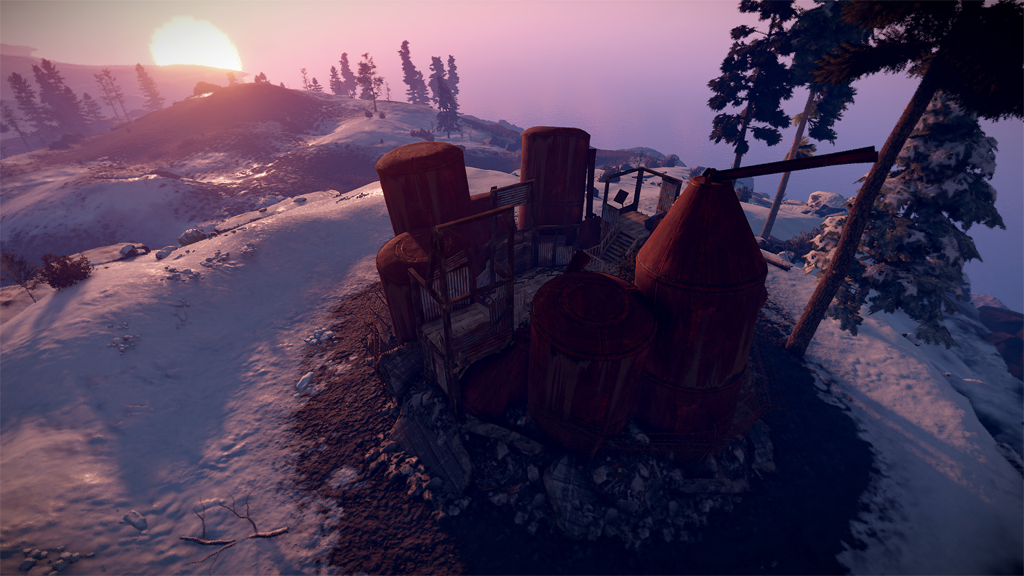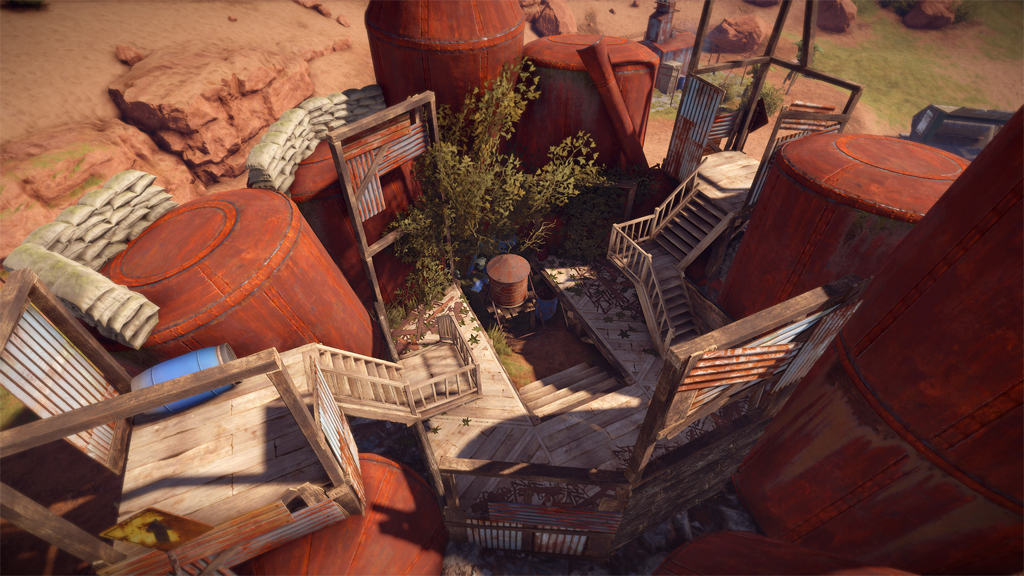 Admire Changes
Looks like you can now admire your geetar while you play your magical tunes for the other players on the server!
There's a bunch of other changes and fixes abound as you can see by the list down below. As usual I've highlight my favorites.
Devblog 195 January 25 2018
NEW New third person sounds for all handheld water containers
NEW New flare sounds
NEW Add burning fuse sound to survey charge
NEW New third person sounds for the medical syringe
NEW New third person deploy sound for the building planner
NEW Flare admire animation
NEW Flashlight admire animation

NEW Added 20 new contextual game tips

NEW Added printpos / printrot / printeyes admin console commands

NEW Added 25 loading screen tips

NEW Added eat / drink admin console commands
FIXED Lower global max voice count on gunshots (perf fix w/ many scientists shooting at once)
FIXED Fix for Patrol Helicopter floating in Junkyard
FIXED Fixed barrels floating at site B (Hapis)
FIXED Fixed players spawning in ocean (Savas Island)
FIXED Fixed cheat report opening when typing in chat
FIXED Fixed wind generator not been able to be removed by admins using "ent kill"
FIXED Fixed having hat skins not allowing the root item to be craftable
FIXED Fixed physics.steps exploit
FIXED Fixed memory leak in vending machine UI
FIXED Fixed crash on exit
UPDATED Misc minor sound tweaks & polish
UPDATED Guitar admire animation updated
UPDATED Machette is now default blueprint and needs WB1
UPDATED Note and Building Plan now require wood to craft

UPDATED SMG Costs reduced by 1 spring and 5 HQM

UPDATED Optimized player network updates
UPDATED Optimized reflection probe refresh
REMOVED Removed paper