Hey Bumfuzzlers! I've got quite a lot of news this time around. Changes to Military Crate loot, animal riding is back, we've got zambie bunnies?, Discord raid alerts, a hotel, bow skin perks… just too much to list. Give it a read for yourself!
Military Crate Loot (Modtopia)
For some reason, the Military Crates had really poor loot. Now, I can say it's pretty good.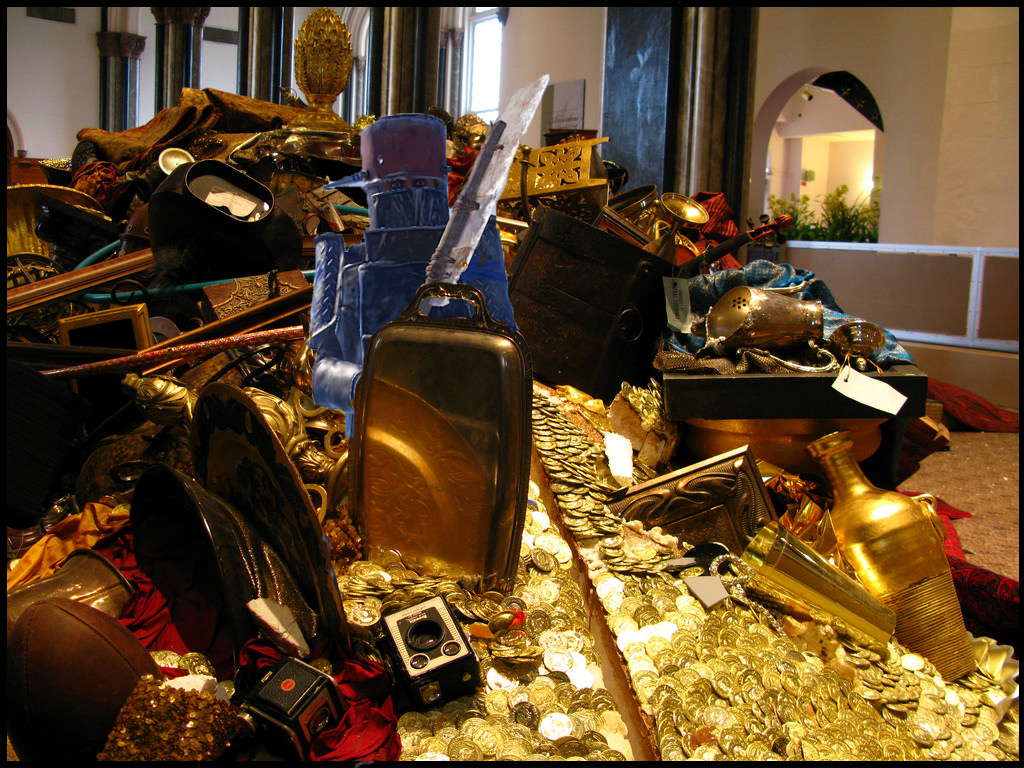 I haven't necessarily added new items to the crates, but I removed lesser items so those better items rise the surface much more often.
Thanks to JakeHillKing for the feedback.
Riding Animals (Modtopia)
We used to be able to ride animals, but there a bug that stopped players from shooting animals at long distances so we disabled it. Now it appears that issue is resolved.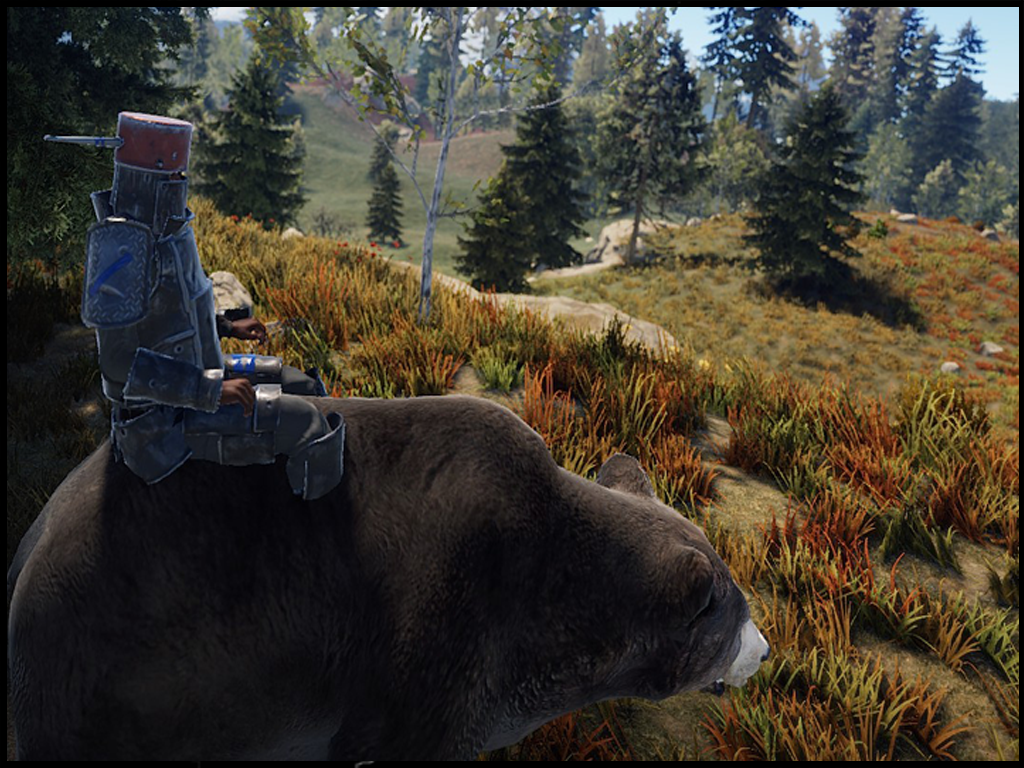 All you have to do is type /tame around animals, whether it's a bear or a chicken, and you can then mount them and run around the countryside! Keep in mind you can also make animals your pets (/pet) and use them for storage, attacking other players and animals!
Zambie Bunnies (Modtopia)
It appears politicians are now dressing up as Easter Bunnies!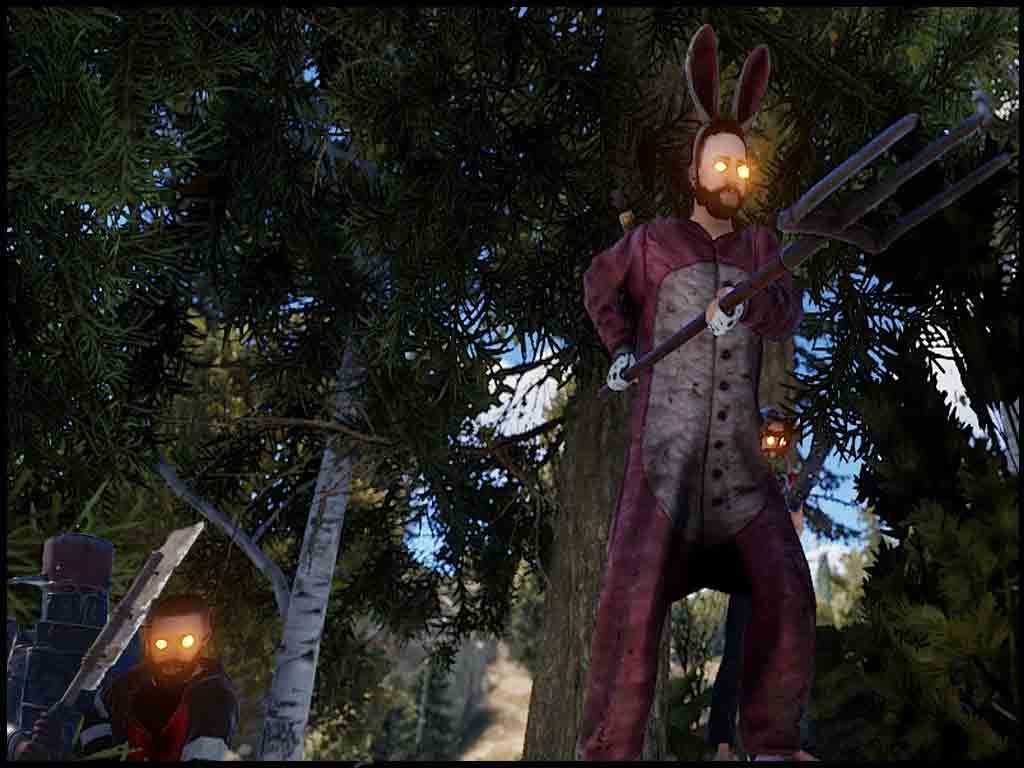 These zambies will be less common, but if you find one you'll be happy as they hold additional items such as bronze, silver and gold eggs, egg baskets and so on. The items that are seemingly worthless will be used in some new quests (/q) that I'll be creating soon.
Also, I changed the numbers a bit to make zambie encounters more frequent but traded larger zambie groups for more hordes.
Number of hordes changed from 20 to 40
Initial horde size changed from 5 to 3
Total size of hordes changed from 15 to 8
This should be about the same amount of zambies, but it'll spread them out a bit more. Just keep in mind, hordes may be larger than 8 since they do merge if they meet!
Thanks for the feedback DFGSlimJim.
Night Resources (Modtopia)
The multipliers on the night resources have probably been a bit out of control for quite a while and I think it's time I nerf them just a little.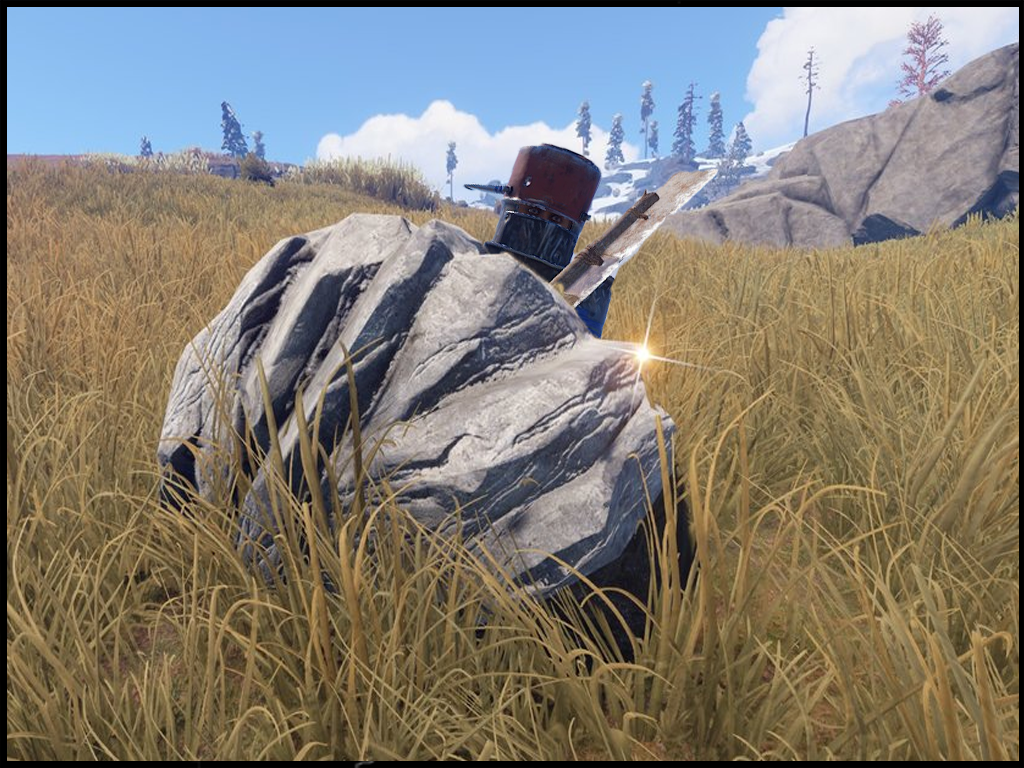 I've adjusted resource gathering at night as follows:
Points per hit (amount zlevels go up): changed from 40 to 35. During the day this is 30.
Resource Multiplier (amount each zlevel multiplies gather rate): Changed from 3.4 to 3.1. During the day this is 2.8.
Let's see how this goes for a bit.
Discord Raid Alerts (Modtopia)
We can't all be awake when the rockets hit the walls so, now you have a tool to help you know when things are going south.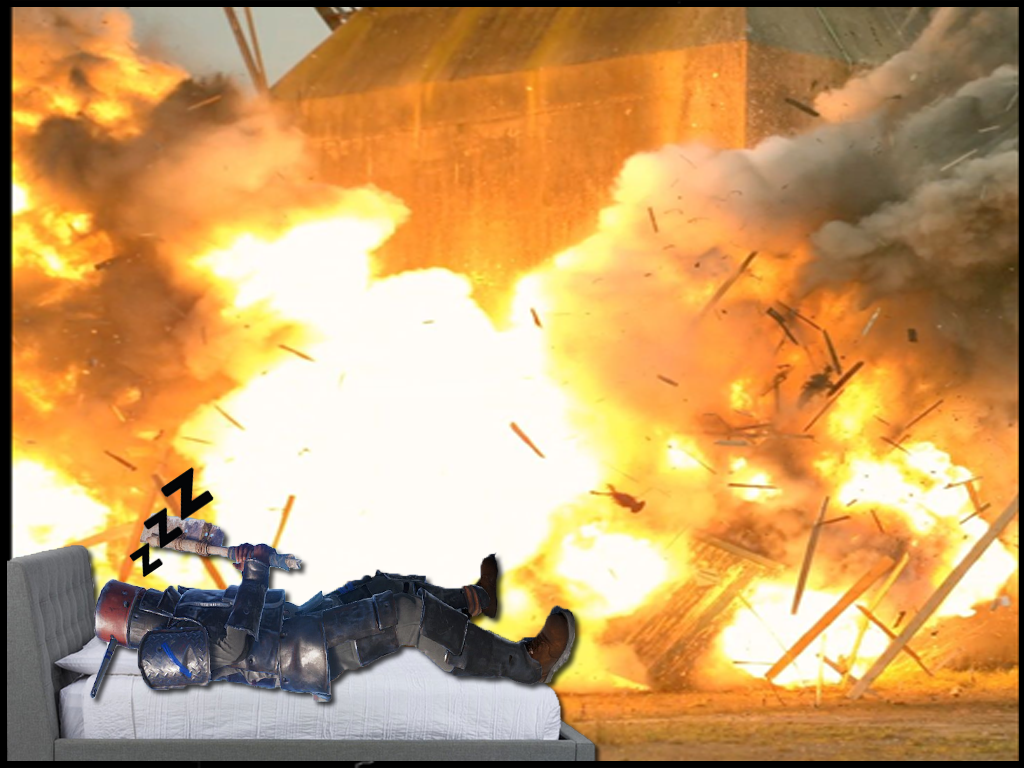 In the game, type the following command where "Your Username#7263" is your Discord username.
/pbreg "Your Username#7263"
After you do this, you'll receive a code and a prompt in Discord. Reply in Discord with the code and you'll get alerted whenever something of yours is damaged by someone other than you!
Bumfuzzler Hotel (Modtopia)
Sometimes it's easy to get weary. Maybe you get raided a couple of times and you're having a hard time getting started. Now there's a place for you to go when things get rough.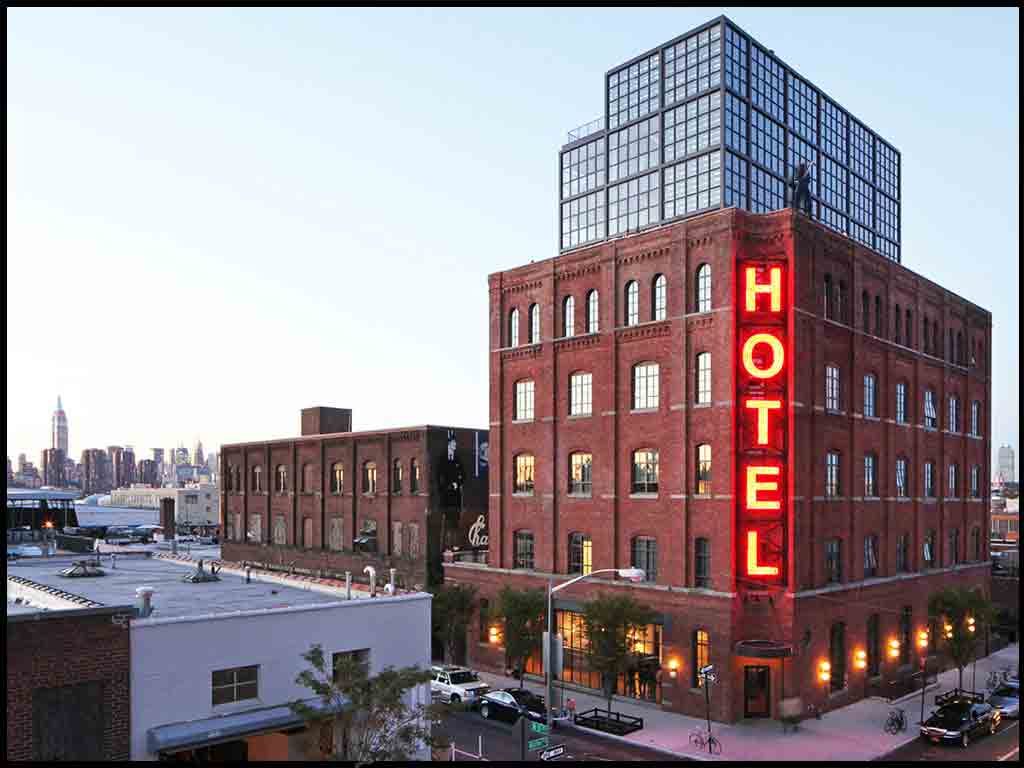 The general premise is to have a safe space where players can have rooms, protection, etc. Mind you, I'm sure this opens things up to exploits and various buffoonery, so I'll be weeding that out if possible and determining if this is a viable solution.
Here's how it works.
Look for the orange shopping cart marker on the map (Press G)
Go to that location
Go in the front door and interact with the Hotel Manager. They'll give you instructions.
You go through the hotel and activate the door you'd like (not all rooms are the same)
You'll have the room for 2 days.
It appears after the 2 days someone else can rent the room and take your stuff so you'll want to keep track of when your lease ends and renew it by accessing the door again.
Let's see how it goes!
Thanks for the feedback from Viper, CannonFodder, DarkRazorTV, and Reaper2980 that lead to this idea.
Thanks to Machine and DFGSlimJim for testing and providing feedback!
NPC Settings (Modtopia)
Some say the accuracy on the NPCs is too high so I made some changes.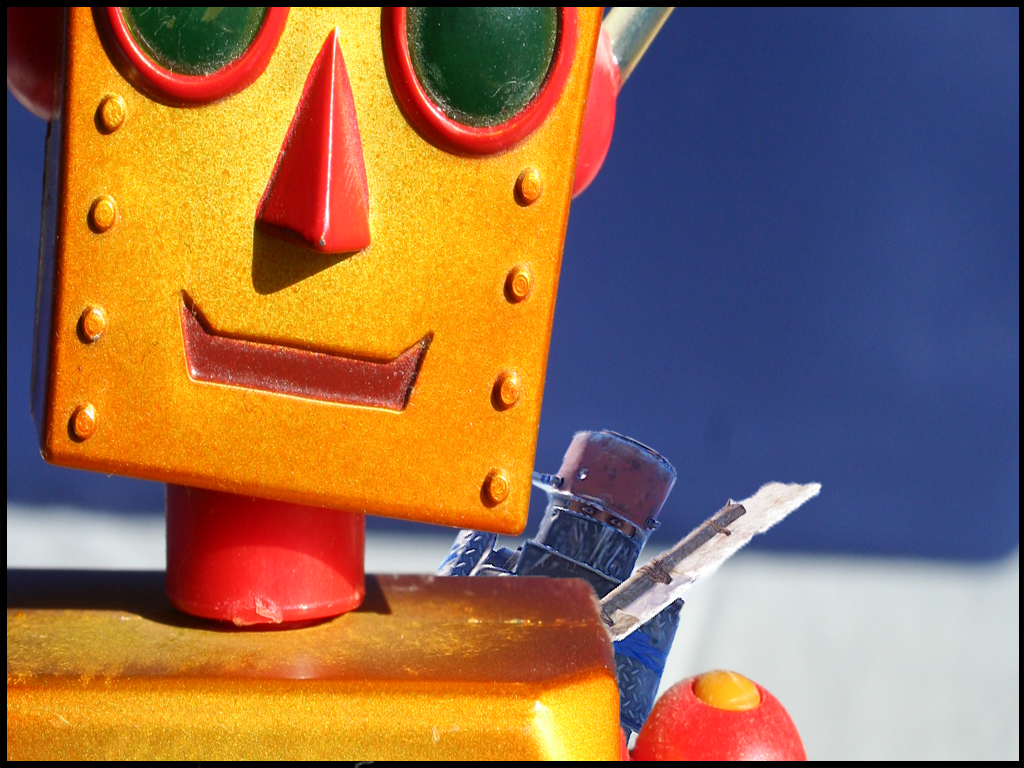 \
By default, NPCs at the Southern Border and Cinco De Mayo would be set to an accuracy of 10 and damage of 1.0. I had the set to an accuracy of 6 and a damage of 0.6.
Now I've set them as follows:
This should make them far less potent, but I hope they still pose a challenge.
Thanks to JuketheBrute for the feedback.
New Loot Items (Modtopia)
I've added a couple of items into the general loot table to make things more interesting.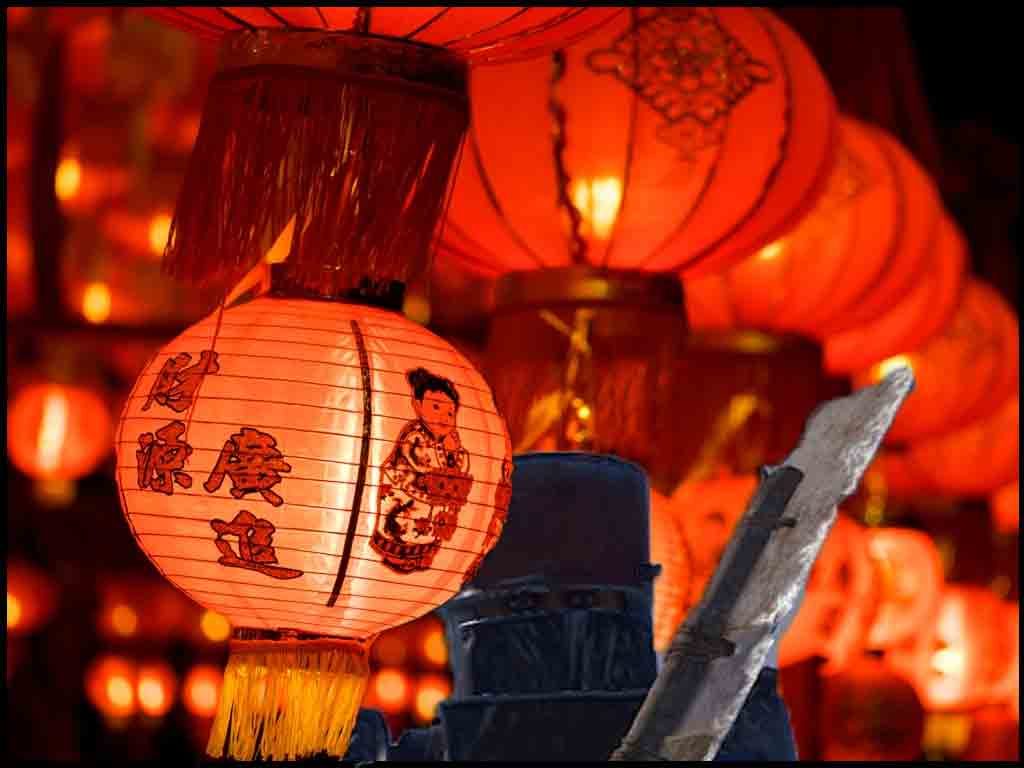 Here's what I added:
Chinese Lantern (barrels)
Dragon Door Knocker (barrels)
Butcher Knife (boxes)
Pitchfork (boxes)
Sickle (boxes)
My personal favorite is the pitchfork and the sickle.
Cinco de Mayo (Modtopia)
May's celebration event is centered around Cinco de Mayo. I don't want to say too much, but there's a party with a bunch of bandits in a village out in the desert. You can join in, but once it gets rough, they don't want you around!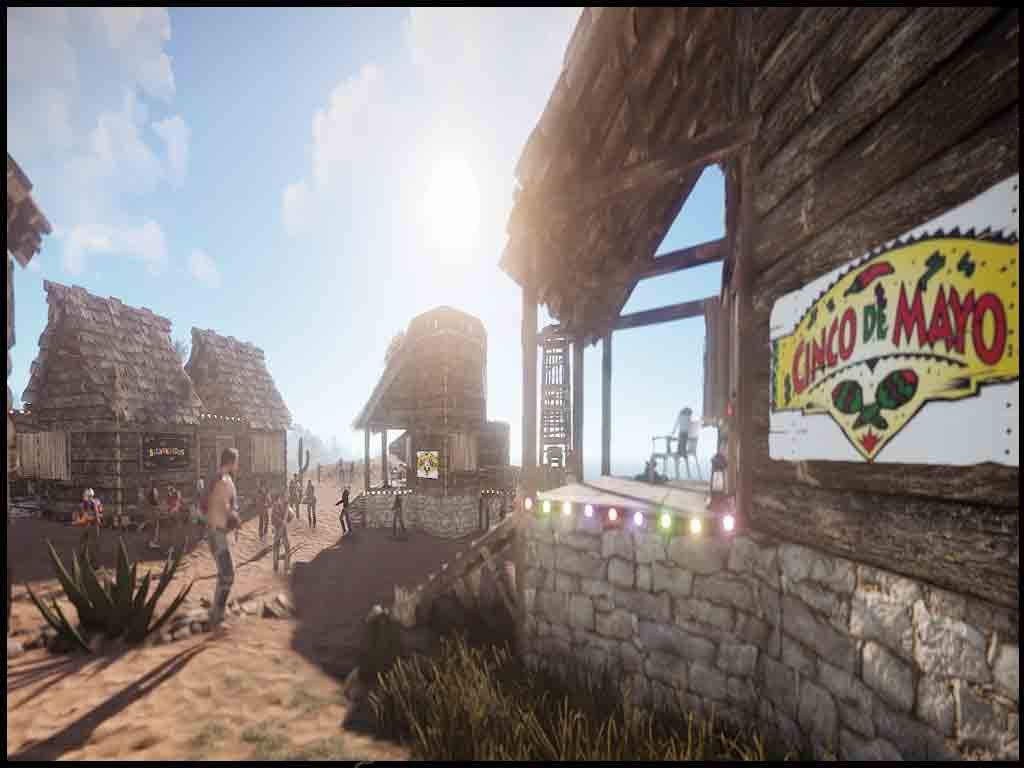 Tread lightly and bring your party hat!
Thanks to CannonFodder for creating two of the four structures.
DeathMarker (Modtopia)
When you die, there's a yellow dot on the map (key G). For a bit, it was massive in size.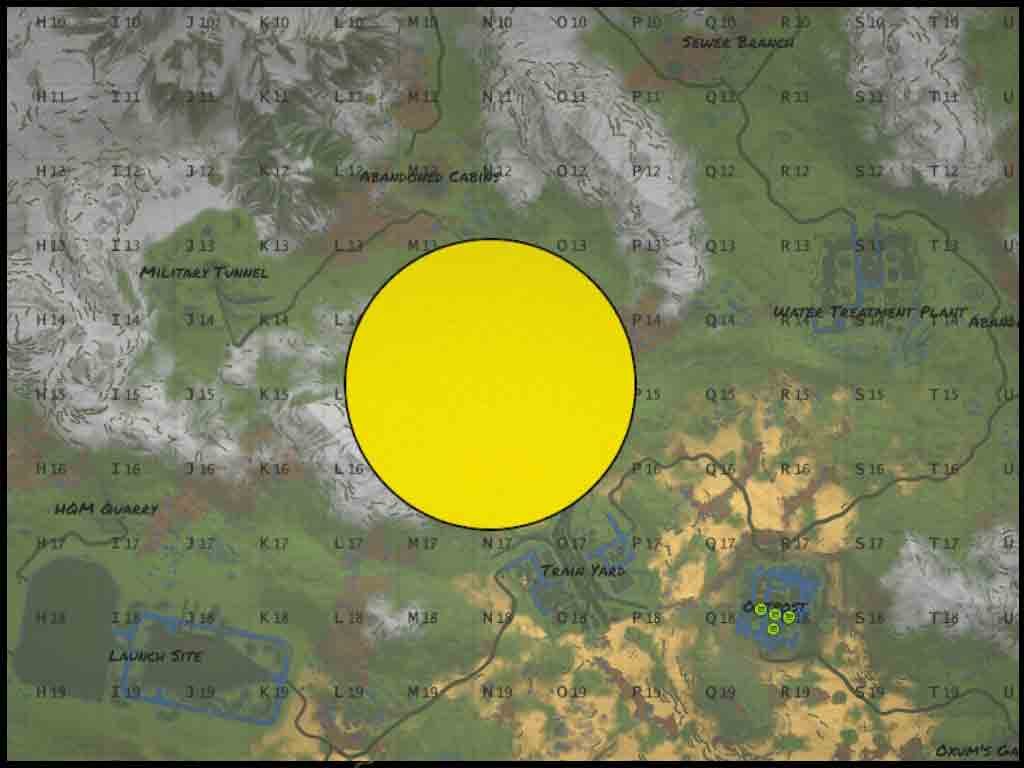 Now the issue is resolved.
Thanks to JakeHillKing for the feedback.
P.S. – This same situation happened to Rust Titanic, but I fixed that once I realized this was happening.
Bow Skins (Modtopia)
Finally, thanks to the latest patch, we have skins for the Hunting Bow! I've been waiting on this for a long time, so I jumped right on it and added skin perks! Behold Glory Sling, Falcon Flier, and Tactical Ace!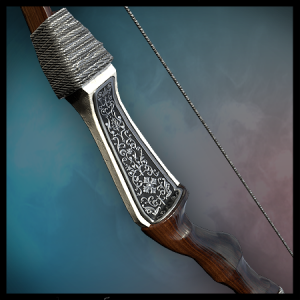 Glory Sling 1.25x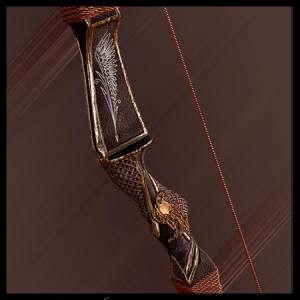 Falcon Flier 1.5x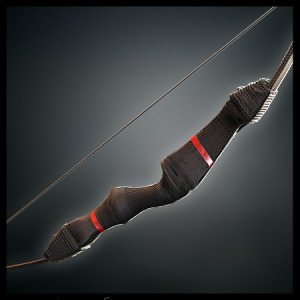 Tactical Ace 2x
Stone Pickaxe Fix (Modtopia)
For a while now, the Stonely Dig, Stone Pickaxe 2.x Skin Perk has been popping up when crafting and I have been stumped trying to find out why. So I removed that specific skin and created a new 2.x Stone Pickaxe called Magma Dig.
Please as always continue to have fun with Rust and give me feedback on the changes as well as any issues you find. Have a Bumfuzzler great day! 🙂
P.S. – Next map wipe is on Thursday 5/16.