What's up Bumfuzzlers! I've got some server updates for you! We've got barrels of money, radiation pill boosting and skull crushing humiliation! Read on for more info!
Money Barrels (Modtopia)
A while back players had an alternative revenue stream in harvesting barrels, but there were issues with it so I disabled it. Well, the other night I put in some elbow grease into it and now it's working again, but with a twist!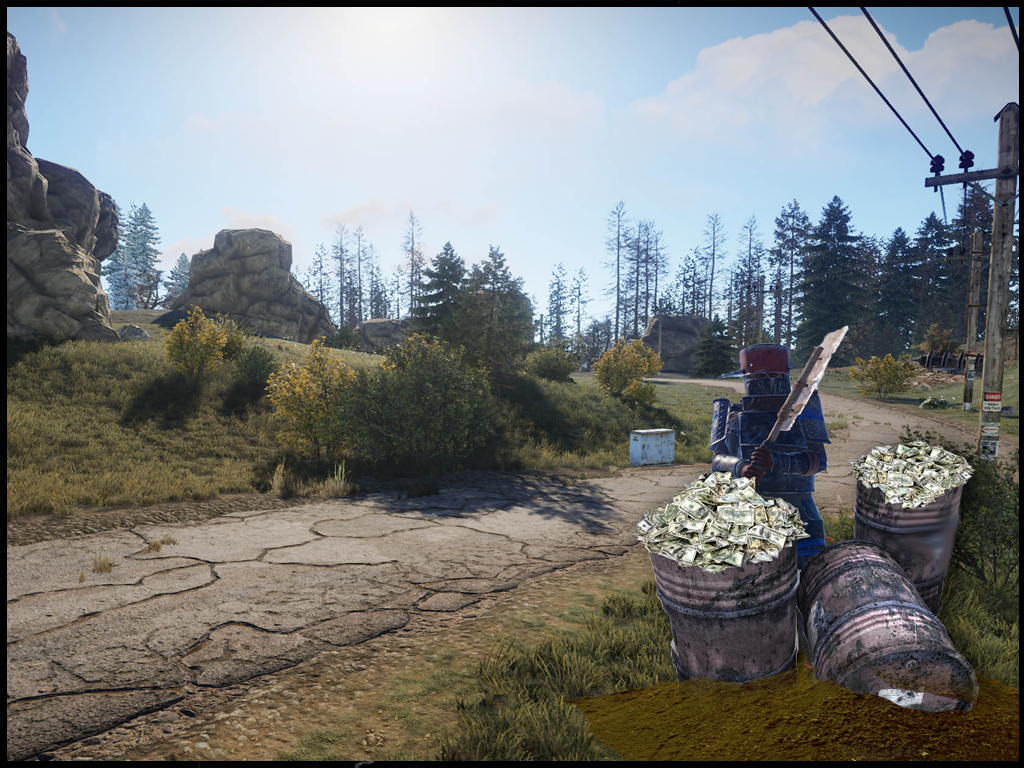 Now, if you break a barrel, you get money, but as you level up, you earn more and more.
Here's the breakdown for each level:
Level 5 Native $0.25
Level 10 Legitimate $0.50
Level 15 Veteran $0.75
Level 20 Allegiance $1.00
Level 25 VIP $1.25
Level 30 Blood $1.50
Now you'll be a barrel breaking mercenary!
Rad Pill Boost (Modtopia)
Radiation pills are of course meant to reduce your radiation, but as a result, they also lower other levels which can be unfortunate. Now, if you're level 13 and above, radiation pills won't only reduce your radiation, but they'll boost your health, hunger and thirst by 20%. This makes them a little more valuable for all situations, not just when you're glowing yellow!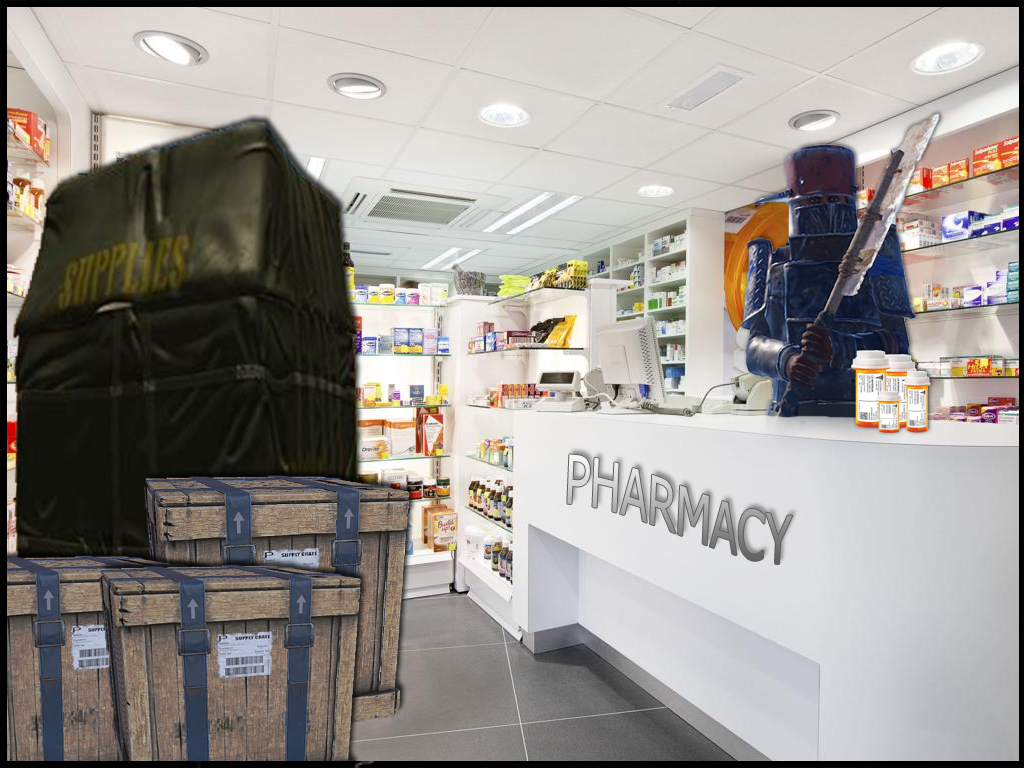 Given the added benefits of radiation pills, I've adjusted the rarity slightly.
Skull Fun (Modtopia)
If I told you there was a way to humiliate your enemies plus earn money would you be interested? Of course you would!
Well now, after you kill someone, make sure you chop them up into teeny tiny pieces and then crush their skull. Not only will you get some nifty bones, but it will announce the fact that you crushed that player's skull to the entire server and you'll get $10! Humiliating, satisfying and enriching! 🙂

Please enjoy the updates Bumfuzzlers! 🙂 Don't forget, the wipe is coming on Thursday, November 1st! Unfortunately, the exact time of the wipe is always unclear as it depends on when Facepunch releases the patch, but it's usually between 1pm and 7pm EST. We might be seeing hot air balloons and anti-air missiles in this next version 🙂