Hey Bumfuzzlers! Lots of new features before the wipe! Almost 100 new Super Skins, a brand new custom feature called Super Skin Combos, the Sleepy Joe Biden Bunker custom monument, new monument recyclers, taking vehicle and horse ownership, some trading post adjustments, and the upcoming wipe! Read on for all the juicy info!
Super Skins Explosion
I've added roughly 100 new Super Skins to the mix to give you some variety. Yeah, that much.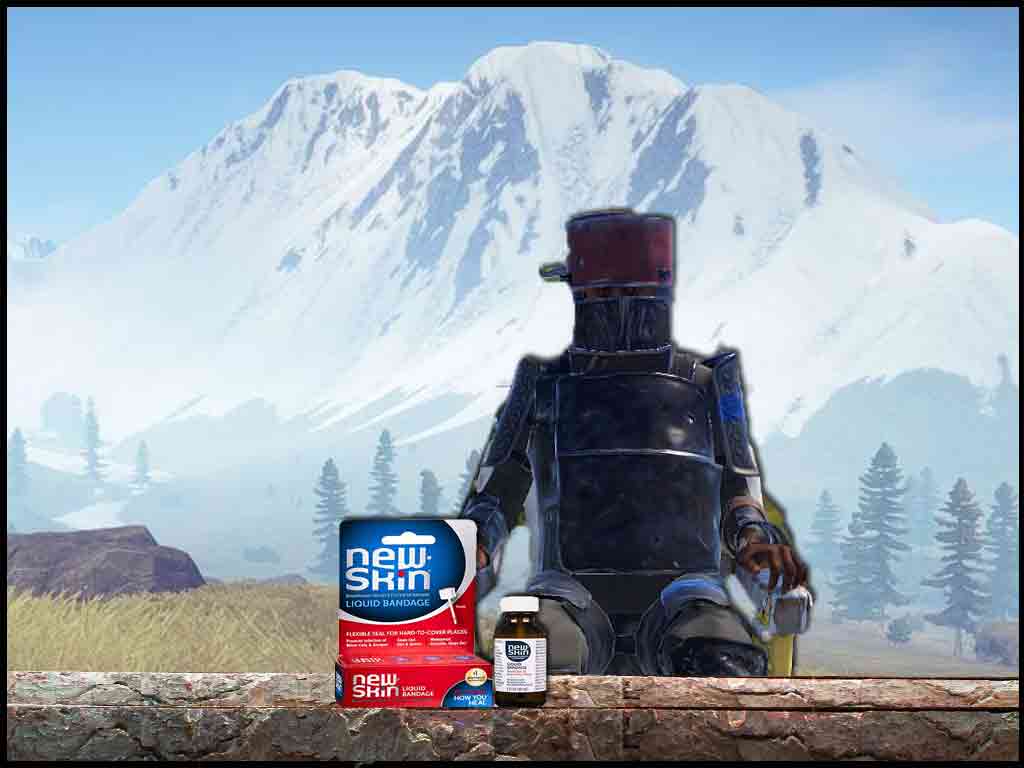 As you know, Super Skins give you special powers. If you find an item, whether it's clothing, weapons, tools, etc. that has a special skin, you'll get some added bonus for using it.
For instance, clothes give you dodging abilities to avoid damage, hammers give you reduced resource requirements for building, weapons give you higher damage and tools give you higher gather rates.
This time around, I've added roughly 100 Super Skins for a variety of attire types:
Balaclava
Bandana Mask
Boonie Hat
Boots
Burlap Shirt
Cap
Coffee Can Helmet
Hide Boots
Hoodie
Leather Gloves
Long T-Shirt
Metal Chestplate
Metal Facemask
Pants
Riot Helmet
Roadsign Jacket
Roadsign Kilt
Shirt
Snow Jacket
T-Shirt
Not all items have the same rarity or the same amount of dodge abilities, but they all look fancy and should impress your friends.
These new Super Skins were added in preparation for a new feature I've been working on called Super Skin Combos.
Super Skin Combos
Sometimes you put together that perfect wardrobe and you look just right. You look twice in the mirror as you pass by. You look marvelous!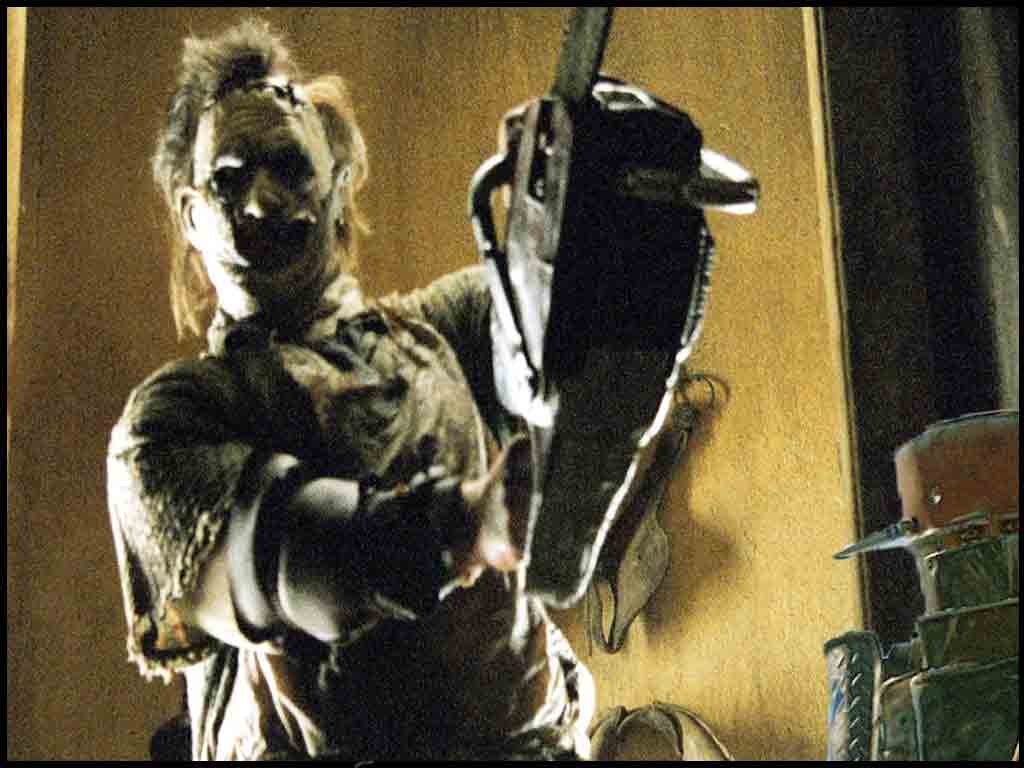 Bumfuzzlertopia now has a completely custom feature that can't be found anywhere else called Super Skin Combos!
Putting together that special combination of clothes will now give you special powers which will vary depending on the complexity of the Super Skin Combo!
There are 21 combos in all, but here are a couple of them: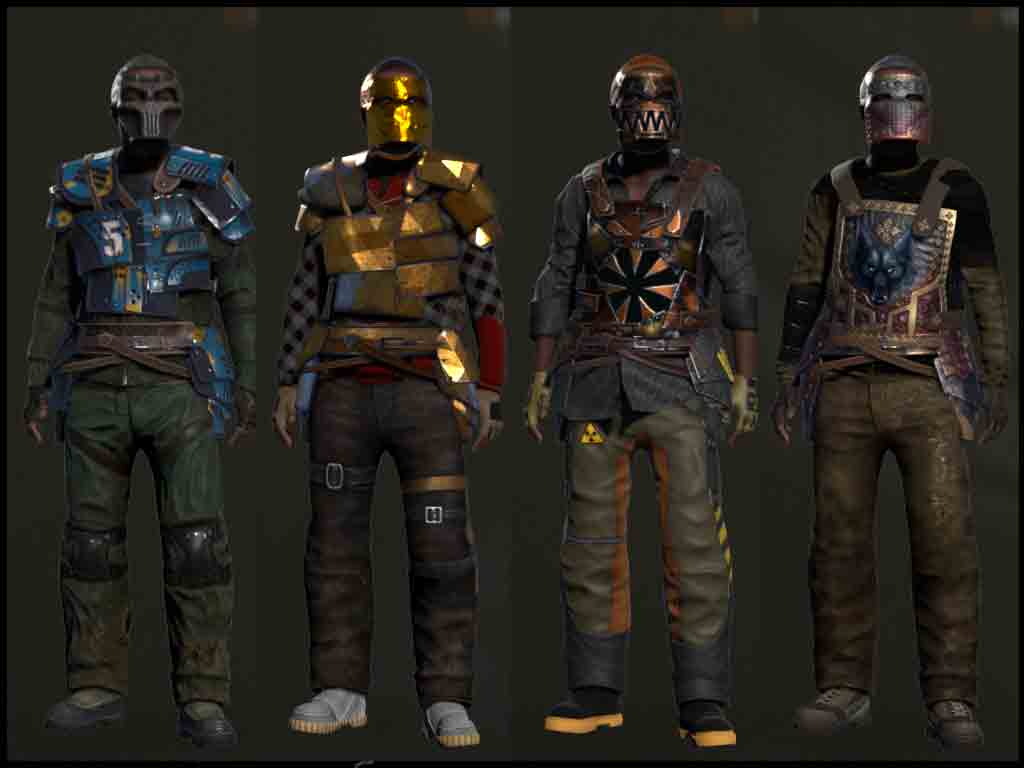 Wasteland Warrior
Golden Maniac
Midnight Stalker
Scrappy Fighter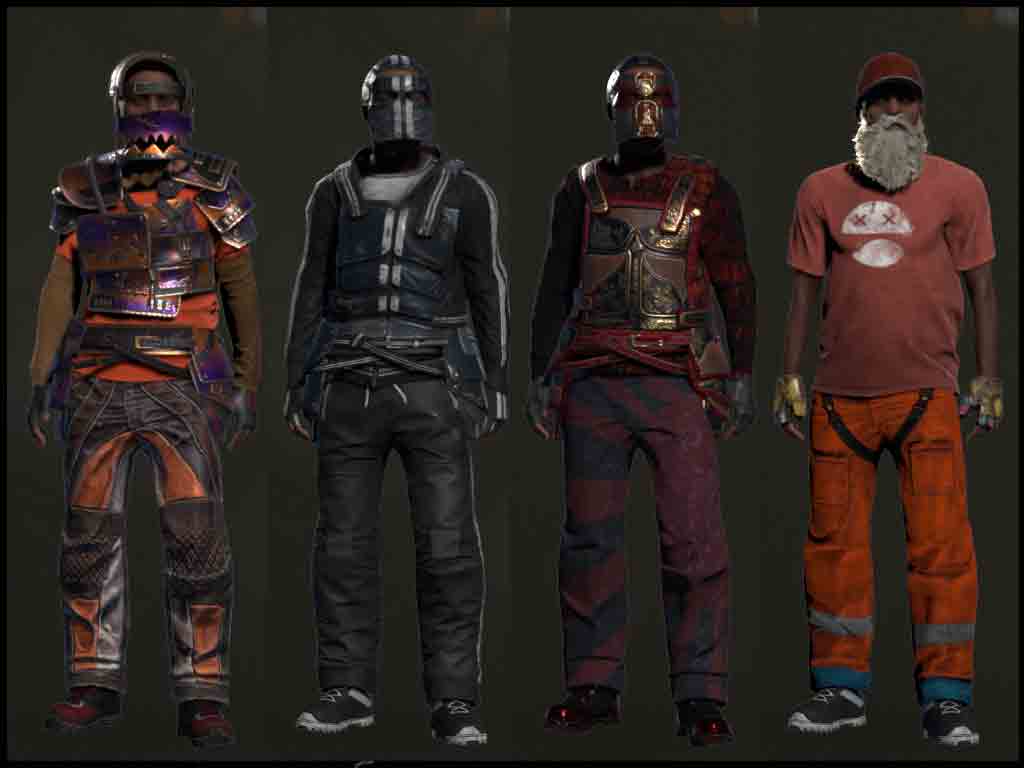 Tempered Steel
Lined Respect
Royalty Engraved
Bumfuzzler – this one is just for me! sorry! 🙂
Here's an overview of how Super Skin Combos work:
There are 21 combos of attire in all

7 combos of 7 items – provides the highest bonus powers, typically 4 effects
7 combos of 4 items – provides medium bonus powers, typically 3 effects
7 combos of 3 items – provides modest bonus powers, typically 2 effects

The bonus powers available are as follows:

Increased Max Health
Increased Ore Yield
Increased Radiation Resistance
Radiation Exposure Resistance
Increased Scrap Yield
Increated Wood Yield

Bonus powers will vary in their strength based on Super Combo
Each combo will have a name – for instance, Wasteland Warrior
Each item in the combo will begin with the first word of the combo name to help you identify when you get attire that belongs to a combo. For instance here are the items in the Wasteland Warrior Super Skin Combo.

Wasteland Stompers (boots)
Wasteland Sweatshirt (hoodie)
Wasteland Hands (Leather Gloves)
Wasteland Persona (Metal Facemask)
Wasteland Trousers (Pants)
Wasteland Pads (Roadsign Jacket)
Wasteland Kilt (Roadsign Kilt)

Here are the 21 combo names:

Wasteland Warrior
Golden Maniac
Midnight Stalker
Scrappy Fighter
Tempered Steel
Lined Respect
Royalty Engraved
Conspiracy Theory
Rabbit Power
Military Hero
Trump Supporter
Dumpster Fire
Theorem Solution
Lumberjack Slim
Ghost Uproar
Mercy White
Desert Rat
Immortal Enemy
Lizard Tongue
Gearhead Pedal
Killer Clown
When you equip a Super Skin Combo or type /superskincombo, you will get a message similar to the one below:

This message will give you a couple of pieces of information:
The name of the Super Skin Combo – in this case, Golden Maniac
The names of each required clothing items in the Super Skin Combo – this one is a 7-item combo
The effects that the Super Skin Combo provides – this one provides 4 effects
The value of the effects the Super Skin Combo provides. This is the number after the effect. For example Max Health Bonus (2)  Values could be anything from 0.25 to 1, etc. Values like 0.25 give you a 25% boost. You get the idea.
Each individual item will give Super Skin dodge powers on top of the Super Skin Combo effects which makes these combos very valuable.
This feature will take some balancing which will take place over the next couple wipes. For instance, changes to Turbo, Super Skin tool gather strength, or potentially night gather increases may have to be adjusted – at least slightly.
Hopefully, this adds some fun to the idea of Super Skins.
Thanks to Chaos for the suggestion.
Take Ownership
Sometimes you just want to stamp your name on your goods to keep away the paws of the other filthy animals.
If you purchased either the Car Genius, Frequent Flier, or Gallop King, these packages allow you to spawn horses, vehicles, and minicopters. Until now, you had to spawn those modes of transportation and were subject to the cooldown, but when you spawn them, you are marked as the owner which gives  you certain abilities.
For instance, if you spawn a car using the Car Genius package, you're marked the owner and that gives the vehicle extra storage. Other vehicles you don't own, won't have that extra storage. This means finding a vehicle out in the world may not be worth it. In a similar fashion, unless you own a horse or minicopter or vehicle you can't call them to your location by command.
Now, if you come across any of those modes of transportation and they are unowned, you can take ownership without spawning your own.
This is also great for situations where you're subject to cooldown or you find a better horse or vehicle! You can even dump ownership of your current ride and switch to another!
To assign and unassign ownership to vehicles,  minicopters, and horses, simply type /vclaim to claim the item and /vunclaim to relinquish ownership.
Check out the various packages in the store to support the server! As always all the support is much appreciated.
Monument Recyclers
Sometimes it's challenging to find a good place to break down your junk. That's easier now.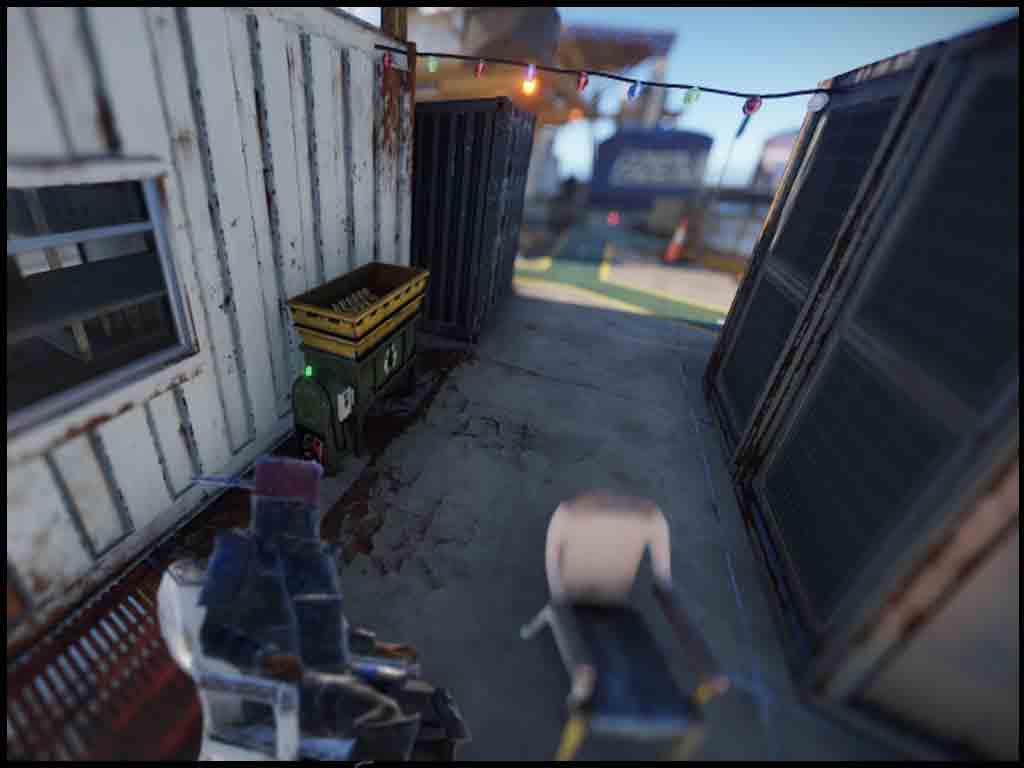 I've added recyclers to the Cargo Ship, Large Oil Rig, Small Oil Rig, and Dome.
Here's the breakdown of what was added:
3 recyclers on Cargo Ship
2 recyclers on Large Oil Rig
2 recyclers on Small Oil Rig
1 recycler on Dome
Don't forget you can craft your very own recycler, to recycle in the comfort of your home at Loyalty level 18 (/loyalty) using the /rec command.
Plugin Organization
I've been working on the redesign of the website plugin page, but it's taking some time.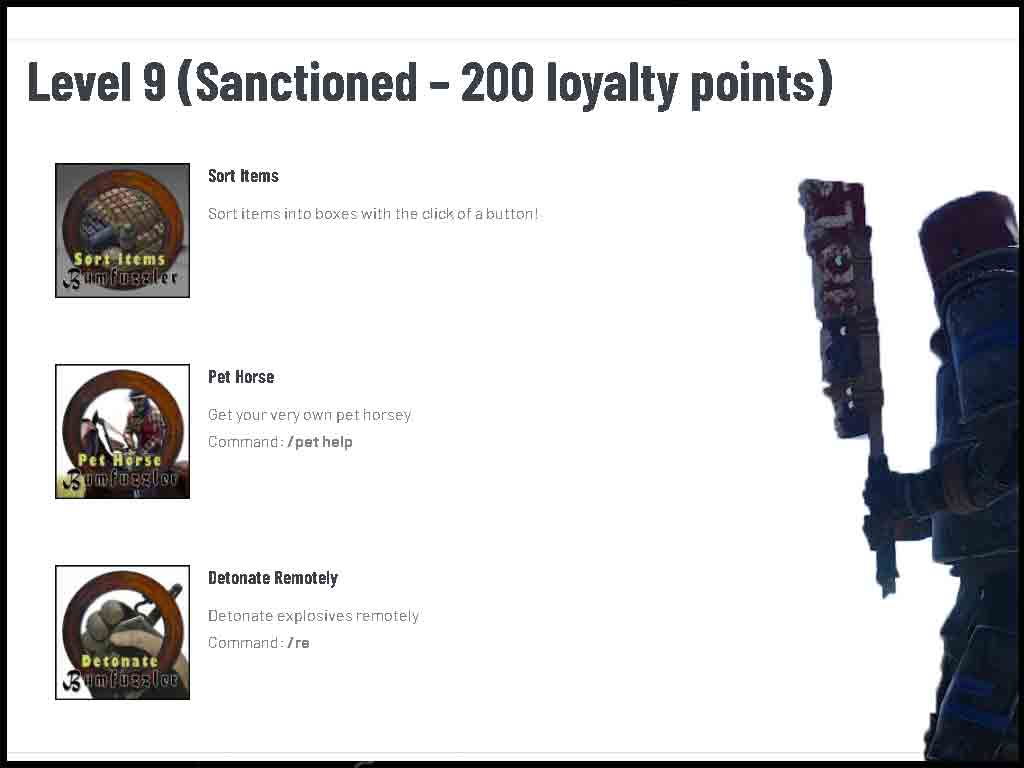 The goal of course is to make it look better, plus make it easier for you Bumfuzzlers to understand what options you have. There's just so much to communicate so it's a bit challenging.
Slowly but surely, I'm also making plugin-specific pages to give more information to you Bumfuzzlers about the more complicated features.
Hopefully, it's a little easier to digest and I can finish that eventually.
Sleepy Joe
The debate is set for tonight and the presidential election season is well underway! It's time for the Biden Bunker!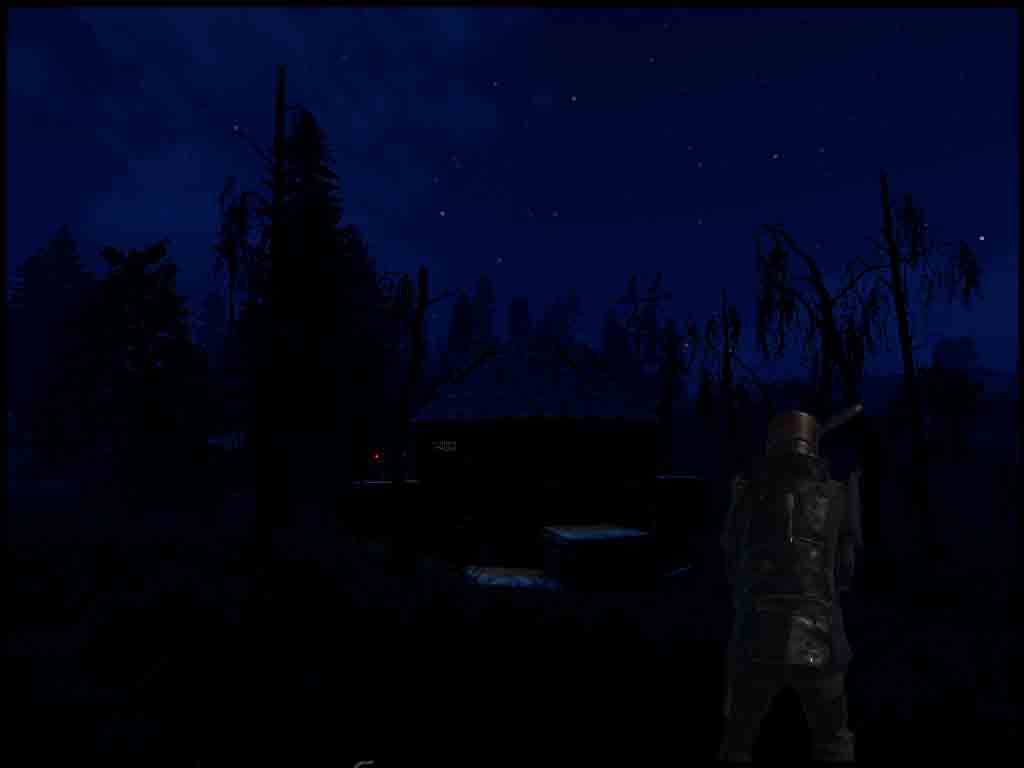 The Biden Bunker can be found in its own swampy area. Sleepy Joe himself? Likely in the basement hiding from anyone who isn't Cardi B.
As is typical with custom monuments, finding Mr. Biden's hideout will give you access to a special kit!
Enjoy exploring!
Trading Posts
Sometimes you need some scrap, but you don't need all those resources.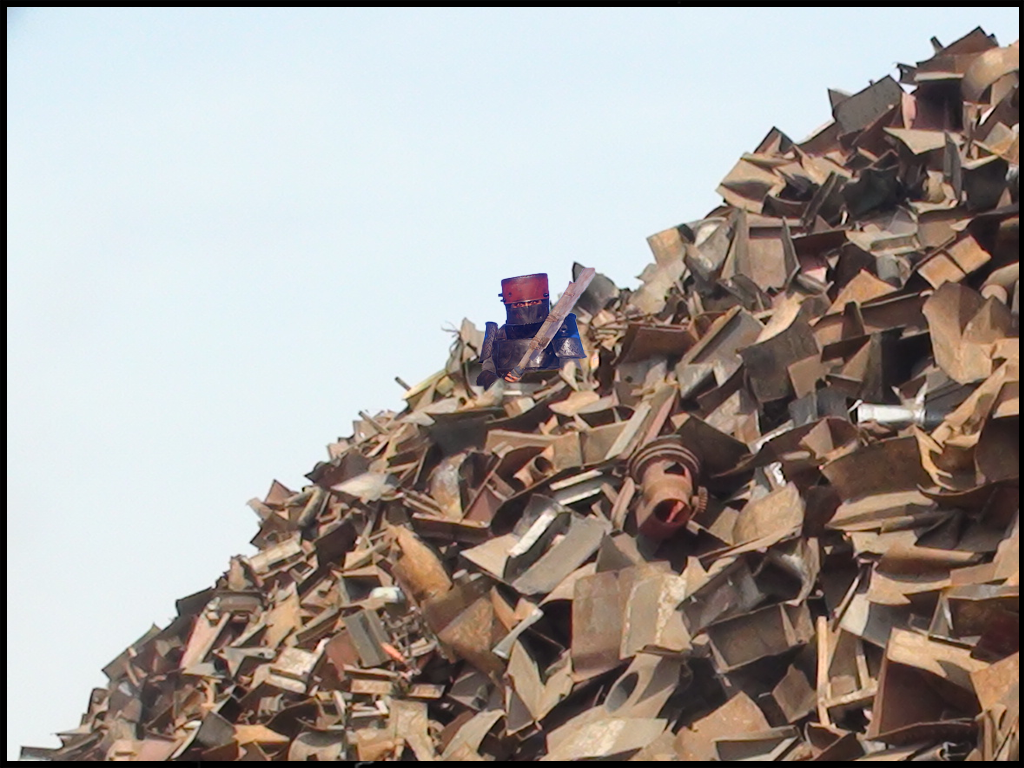 I've added the ability to trade High-Quality Metal and Metal Fragments for scrap at the Bandit Camp.
I'll likely balance this a bit more, but for starters, here's what the trade counts are set to:
250 High-Quality Metal gives you 250 scrap
500 Metal Fragments give you 250 scrap
Thanks to Turd Ferguson for the suggestion.
Also, I fixed the issue where 6 Holo Sights were being sold at the outpost instead of 1.
Wipe
On Thursday, October 1st, a Rust patch is coming from Facepunch. So comes the wipe too.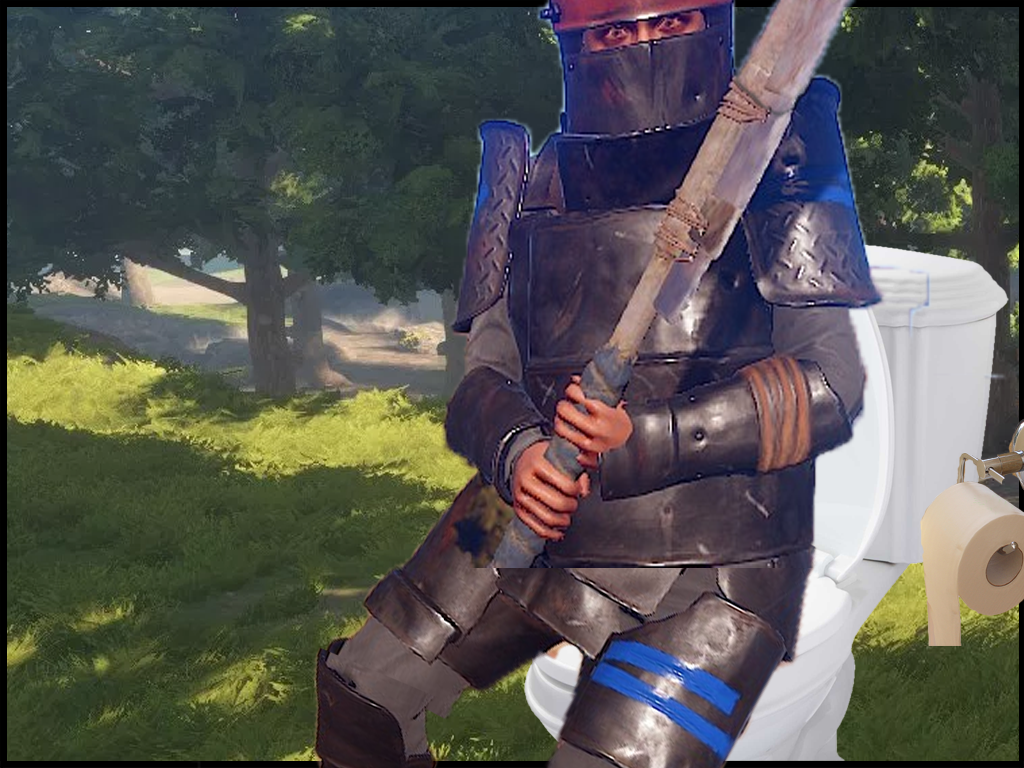 Given this is a forced wipe, dependent on Facepunch's patch release, the estimated wipe time is between 2 pm and 4 pm EST.
Both Bumfuzzlertopia and Bumfuzzlernilla will have their map, blueprints, and economy (where applicable) wiped. We start new!
Here's some information on what the patch may hold in store for us!
Looks like we're getting smaller trails and elevators!
Thank you Bumfuzzlers for your support and feedback. I truly appreciate it! Please continue having fun out there!