Hey Bumfuzzlers! We've got a brand new custom feature called Weapon Evolution, Supply Signals get super-charged loot, the SuperBradley is back in business and more ninja than ever, Safe Zone vending balances, and we've also got fixes to subscriptions, Air Wolf purchases, backpacks, minicopters, and more! Read on!
Weapon Evolution
Before now, the only way to get your hands on 'evolved' weaponry was to find it, finish quests (/q) or locate special monuments.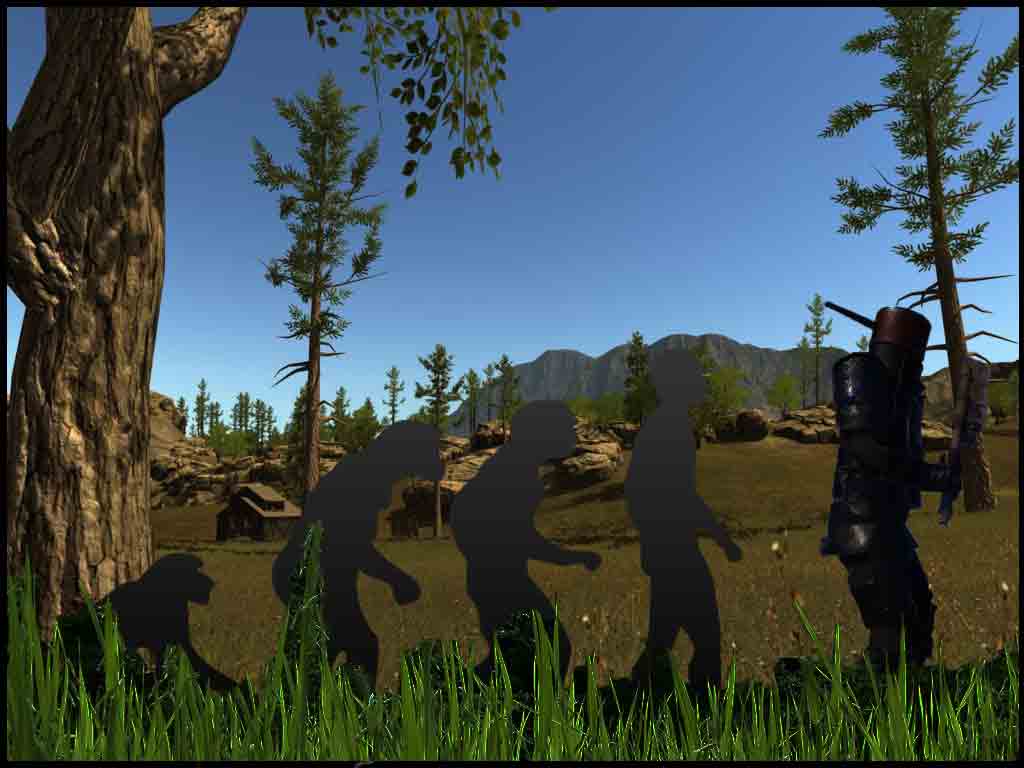 Now, we have a brand spanking new custom feature special only to Bumfuzzlertopia – like so many others –  that allows you to 'evolve' weapons by maturing them through combat! – and killing defenseless farm animals.
Here's how it works:
Get your hands on a default Assault Rifle (or any major weapon)
Make 'x' amount of kills with the weapon
After 'x' kills, you will automatically be upgraded to the 1.5x damage version
After 'x' more kills, you will automatically be upgraded to the 2.x damage version
Right now weapons are set for 25, 35, and then 50 kills and kills will count against animals, NPCs, players both awake and asleep. This means to get the weapon to 2.x damage you'll need to make a total of 110 kills overall. Being the filthy, blood-thirsty animals you are, I'm sure that won't be too difficult.
If you find that a weapon has a SuperSkin but doesn't evolve. Let me know. I haven't added them all.
Thanks to Chaos for the suggestion, Shloshed for the feedback.
Supply Signals
I didn't get time to change this before the last wipe, but I did just after it.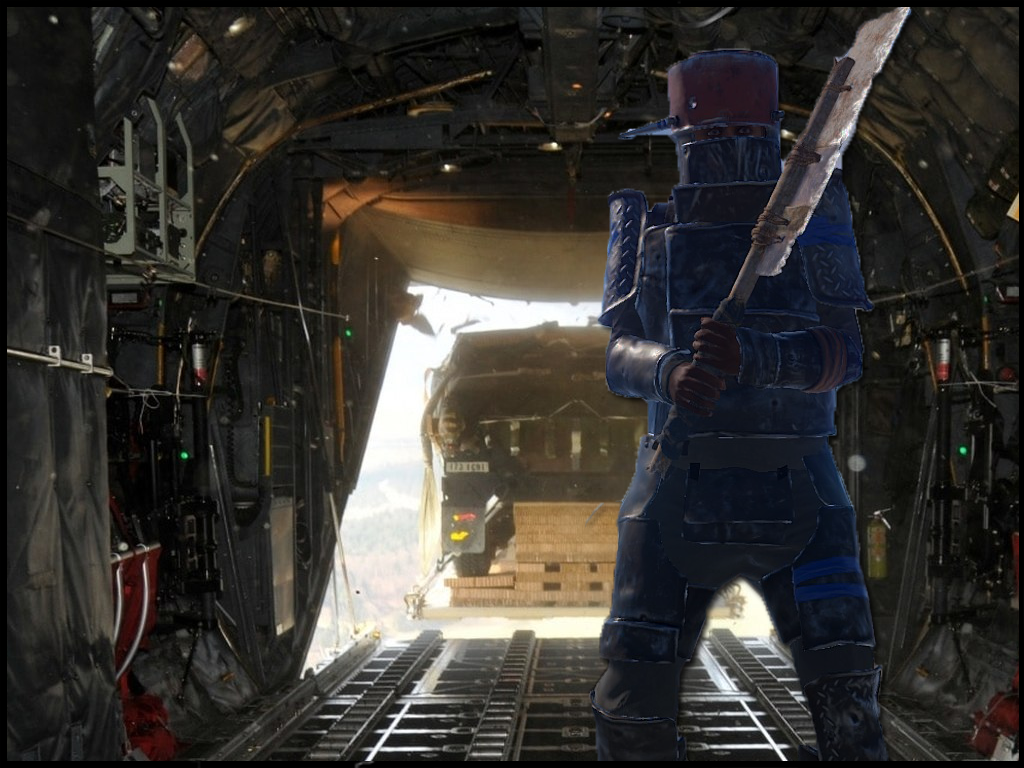 Based on the vote in Discord, all you Bumfuzzlers overwhelmingly wanted to make supply signals more valuable and less common.
Here's what I did:
Each airdrop now has 8 items instead of 6
The loot is extremely improved
The signal kit (/kit) now gives 1 supply signal every 3 days
The subscriber kit now gives 1 supply signal every 3 days
Voting (/vote) will no longer give supply signals
Voting (/vote) gives several hundred dollars and teas
The timer for airdrops was changed to 1-2 hours
When in the loot, it will be found one at a time instead of groups of 3
Subscriber and Signal Nachos kits will be unavailable until 3 days after a wipe
Hopefully, this makes supply signals and airdrops much more valuable.
Also, I've implemented enhanced supply drop functionality on Bumfuzzlernilla giving them the same loot table which should be a major improvement.
I've heard rumblings of some wishing the vote reward still included supply signals, but now that I've raised the loot, that'd be a serious reward to give once per day. I'll consider beefing up the voting rewards soon. The current rewards are a placeholder meant to initially remove supply signals. As always there's an evolution to these things.
SuperBradley
He was down for a bit, but you can't keep a good Bradley APC down forever!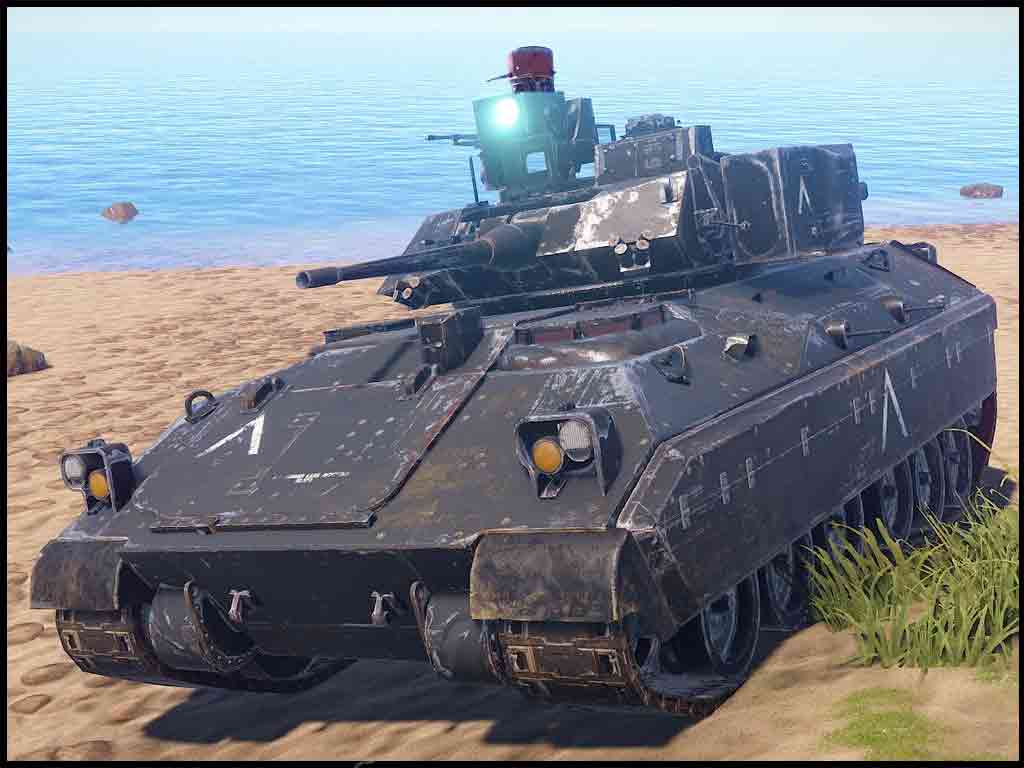 The SuperBradley is now operational and back to his old smokey ways. I'm hoping now all the kinks are worked out of him and he's able to give players a challenge again.
His smokescreen, I think, is set up well now. He should do some nice ninja disappearing moves that should prove difficult for quick takedowns.
I've also implemented him on Bumfuzzlernilla, but with less health and less loot.
Thanks for feedback Chaos, MenacE and Shloshed.
Mixing Table
Initially, after the last patch, Facepunch added the mixing table to Rust but it wasn't anywhere to be found.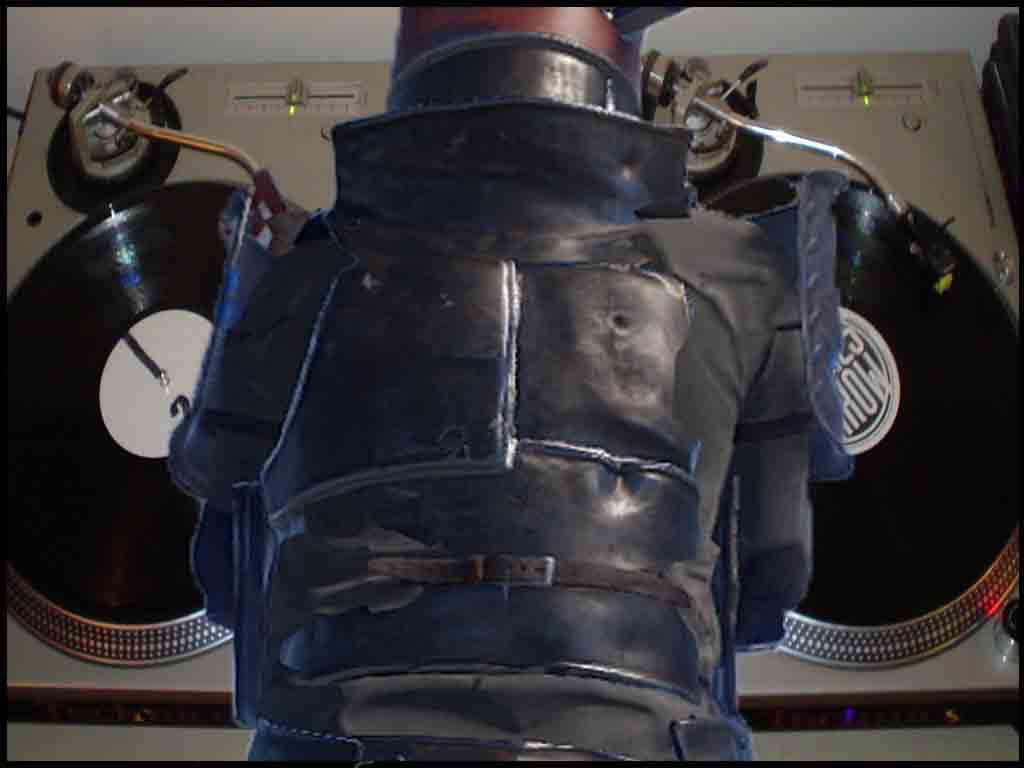 Now you can find it at the Bandit Camp.
Thanks Willow for the feedback.
Safe Zone Changes
As expected there were to be a few tweaks coming to make the Compound and Bandit Camp Vending machines balanced after the major changes a few weeks ago.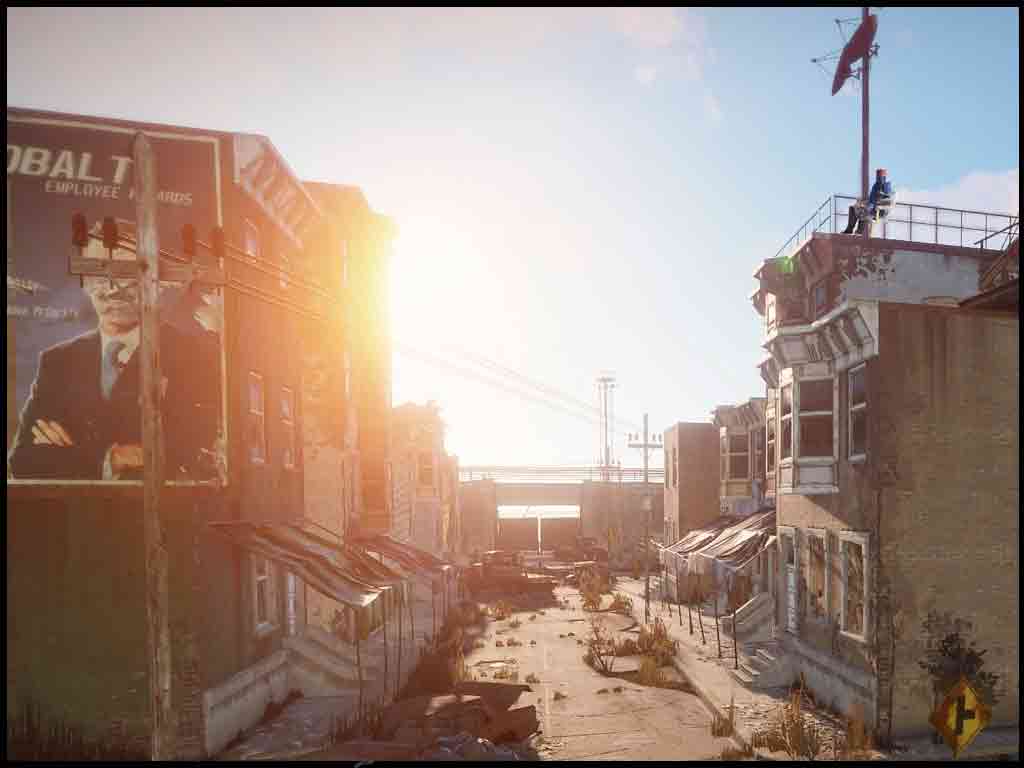 Some of the changes were experiments, which were basically starting points, and they resulted in some crazy scrap levels. Because of this, I had to adjust the vending machines that allowed selling various items for scrap.
Here's what I changed:
Snow Jacket was replaced with Night Vision Goggles
You can no longer buy scrap with plant clones
You can no longer sell bone fragments for scrap
You now require more crops to receive less scrap – 25 Potato, Corn or Pumpkin gives you 100 scrap
You now require more special items to receive less scrap – 10 Blood, Battery, Bleach, Duct Tape, Glue, Sticks, Research Paper for 100 scrap
The goal here was to try to promote farming, find a use for bone fragments, and ensure players who didn't want to perform quests (/q) or finished them would have something to do with special items. In some ways those goals were reached, but overall it wasn't good.
I'll continue to balance all of this and if you think of a good way to leverage bone fragments, which seem to be mostly useless, let me know.
I'm interested to hear feedback about whether or not these changes still incentivize selling crops and special items for scrap or not.
Thanks Talzin and Willow for the feedback
Store Subscriptions
A few weeks ago I thought I rolled out subscriptions in the store, but it had a couple of issues.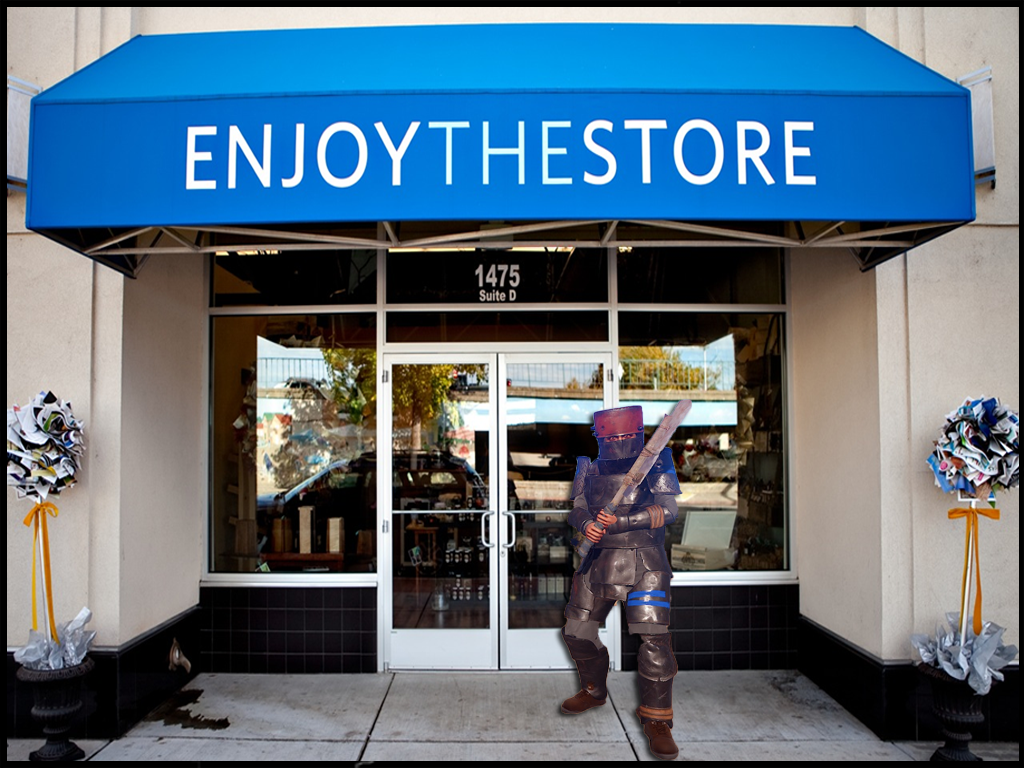 The hope was to save you all time ordering your favorite packages by allowing subscriptions. This way you'd never miss a beat and your goodies would always be there for you . Unfortunately, there were a few issues to iron out with the PayPal setup. Now the store allows both subscription and one-time purchases!
For instance, if you purchase the Warp Master Package or the Frequent Flier Package, it will automatically renew when it ends so you have them continuously. You can even set up a $1 donation per month! Whatever works for you!
Go out to the store and check out all the available goodies and support the server!
Air Wolf Fuel
The Air Wolf shop at the Bandit Camp was extremely generous on fuel when buying minicopters and transport helicopters.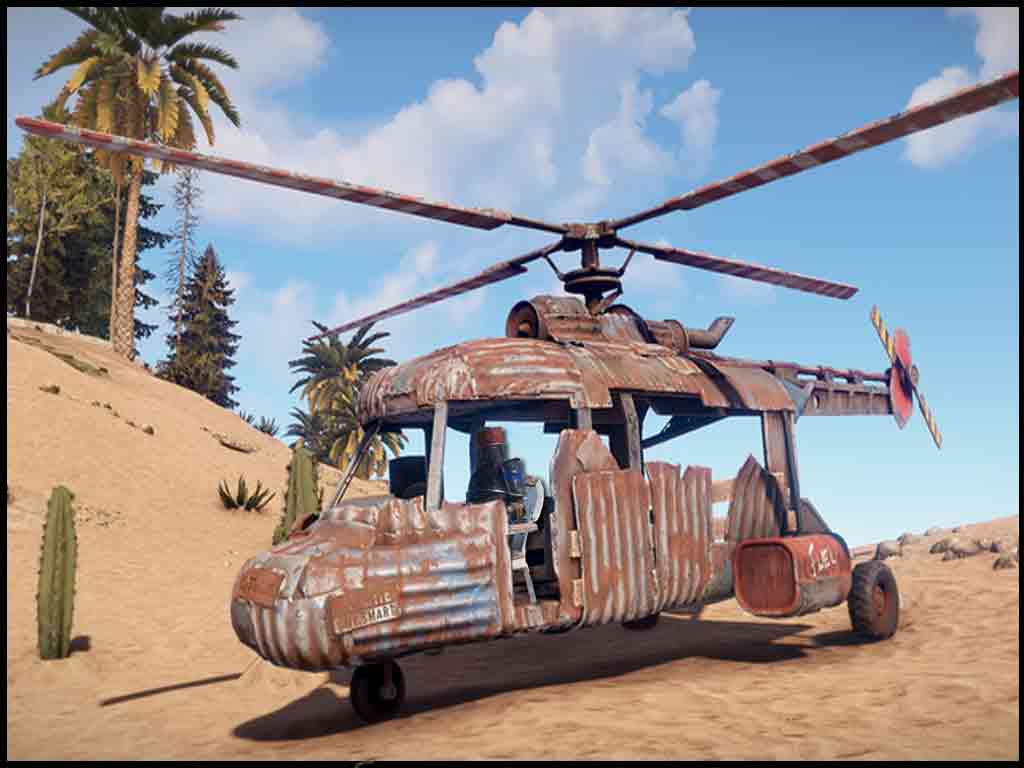 They were so generous in fact that they'd stock your fuel tank with 20,000 low-grade fuel What did you deserve to get such an amazing gift?? lol
Now when you buy from the Air Wolf shop, you'll get 100 low-grade fuel in your tanks. That'll be enough for you to get where you're going.
Losing Backpacks
A few weeks ago, there were issues with backpacks, on death, disappearing into the ground.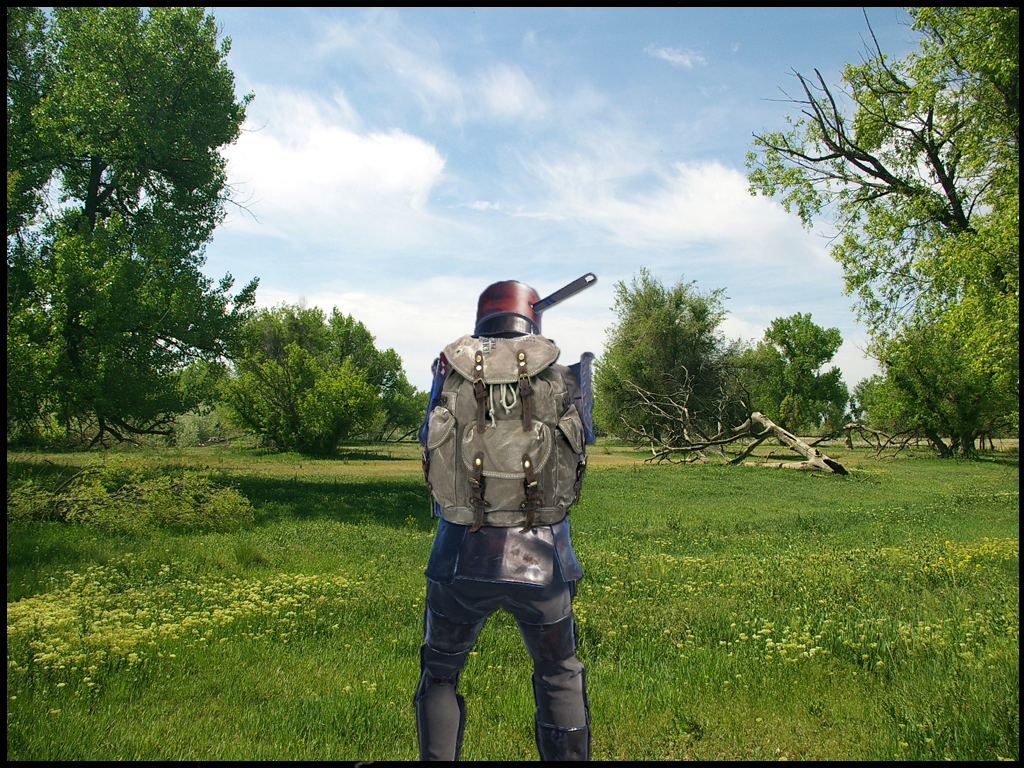 To fix this I made it so that backpacks float above the ground, but that's really corny. This ain't no Quake 3!
Now that I believe the issue is resolved, I've updated Backpacks and removed the hovering, rotating, old school shooter effect.
If you have issues with Backpacks, let me know and I'll immediately make items hover again.
Minicopter Fixes
There were a couple of weird issues with spawning minicopters that hopefully are ironed out now.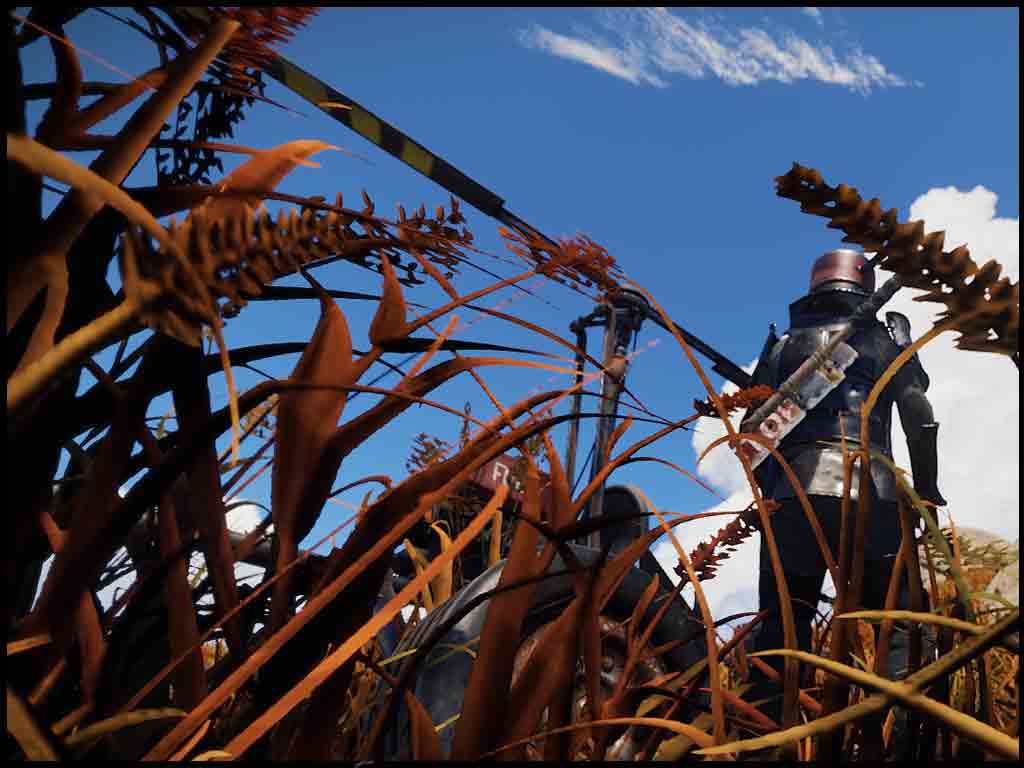 Here's what was fixed:
Players no longer desync being unable to spawn their mini whenever the server wipes.
Cooldowns now also reset on server wipe as expected.
After a server restart, the mini would no longer quickly runs out of fuel
Hopefully, this gives all you Frequent Flier package pilots out there even more to rejoice about!
Bumfuzzlernilla
I think it's time that I added some of the important features from Bumfuzzlertopia over to Bumfuzzlernilla.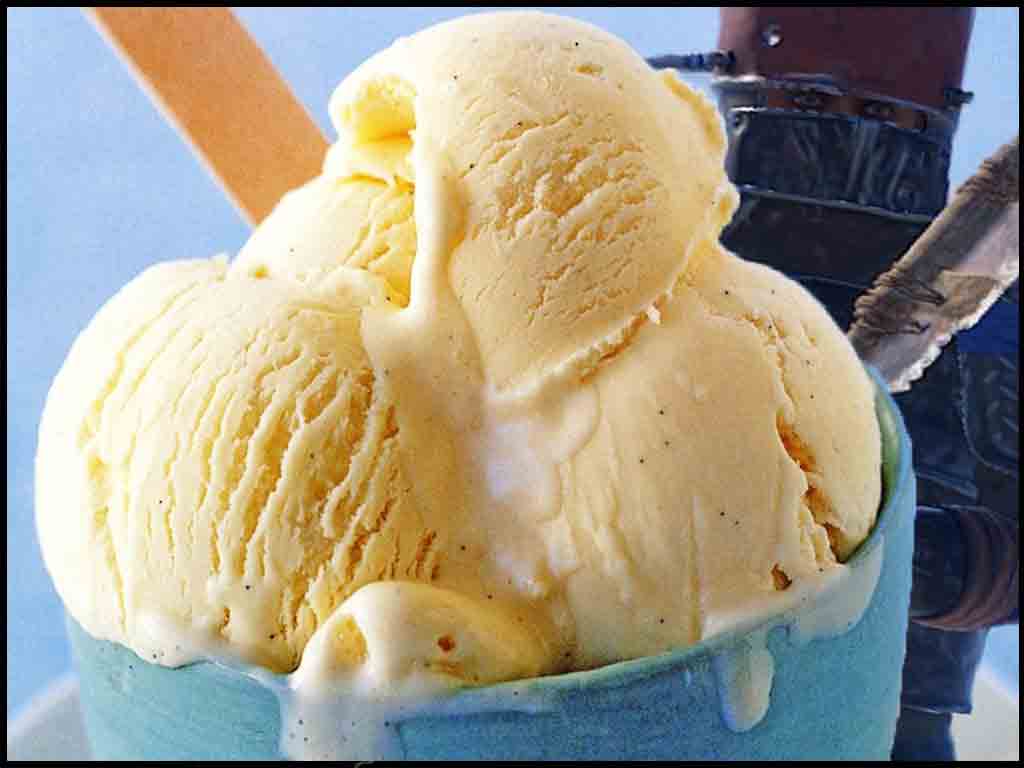 This will take me a bit of time, but I just wanted to put it out there that I'm trying to get to it.
For instance, Prestige, Weapon Evolution, SuperSkins, etc. These items add quite a bit to Rust and it's unfortunate Bumfuzzlernilla hasn't been able to experience them.
There are items I'm going to stay away from adding like kits and some features that I feel violate vanilla far too much, but let's see how it goes.
Upcoming Goodies
Here's a couple of things Facepunch is working on for the next releases of Rust.
That certainly sounds interesting. Rust is getting all NPC on us.
Wipe
We're at the half-month mark which means Bumfuzzlertopia gets a map wipe.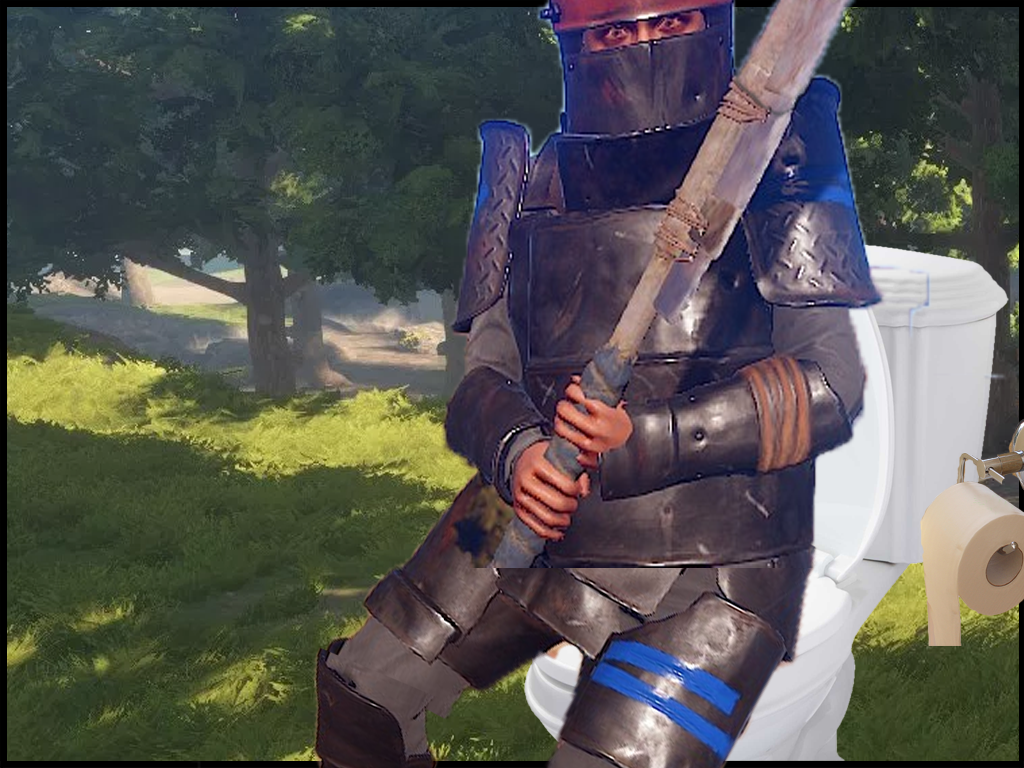 So we'll see a new map, but blueprints and the economy will stick around as usual. I'm expecting the wipe to happen around 3 PM ET. I'll post in Discord when I start.
Thank you for your feedback and suggestions as always. I appreciate all you Bumfuzzlers. Please keep it coming to ensure the evolution of your favorite Rust Servers!