Well, it's that time of year again Bumfuzzlers! Being naughty or nice will determine whether you get coal or goodies! Lucky for you, all Bumfuzzlers are nice! That means, no matter what, you get goodies 🙂 We've got a Christmas event, in-game store, economy, scientists, stacking, in-game map changes and more! Read on!
The North Pole (Modtopia)
Given the time of year, Santa's Workshop is making a comeback! All the toys are being made up in the snow biome (not necessarily North) ready and waiting for you to get your dirty paws on them! Thing is, you're going to have to get past the elves who guard the workshop, sneak in and get out quick before Santa wakes up!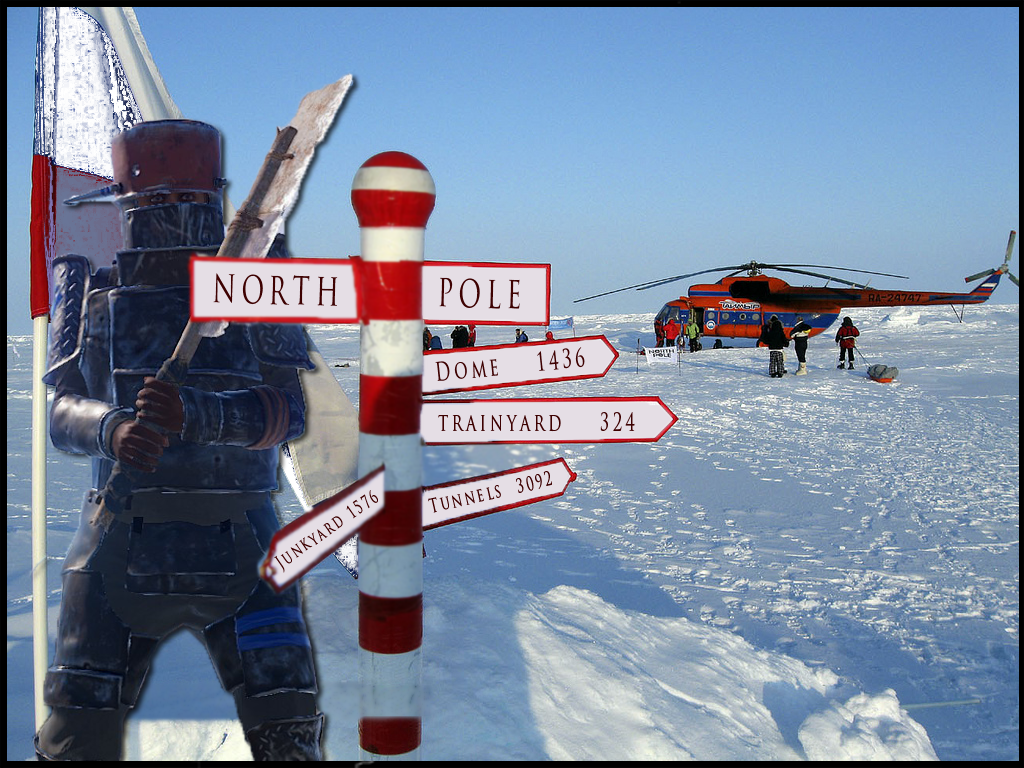 There's a couple things to note:
The doors will automatically open at night. During the day they're locked. If you try to activate on the door, it'll tell you the time of day it opens.
The doors will also close so if Santa wakes up while you're inside, you're going to be in big trouble. I'd suggest you get out quick.
The boxes inside refresh loot automatically which could be hours or days. If they're empty, someone might have been there before you or the loot just hasn't refreshed yet.
The loot should be pretty good, but it should be even better after the next wipe when changes to the store make some items a little harder to get. Read more about that down below. Have fun! 🙂
Cheer and Fear (Modtopia)
If you're big on the holidays, you may be interested in a collection of Christmas and Halloween items I've put together! You Bumfuzzlers can now buy a Christmas Cheer or a Halloween Fear kit that gives you access to foggers and Christmas lights, coffins and Christmas Trees.
It's a great way to support the server and get some goodies in return! Run over to the store to check them out!
Christmas Shopping (Modtopia)
From the start of the last wipe, it became even more clear to me that the in-game store (/s) needs a bit of work as does the economic system. So, I'm going to be making changes come the next wipe (December 20th).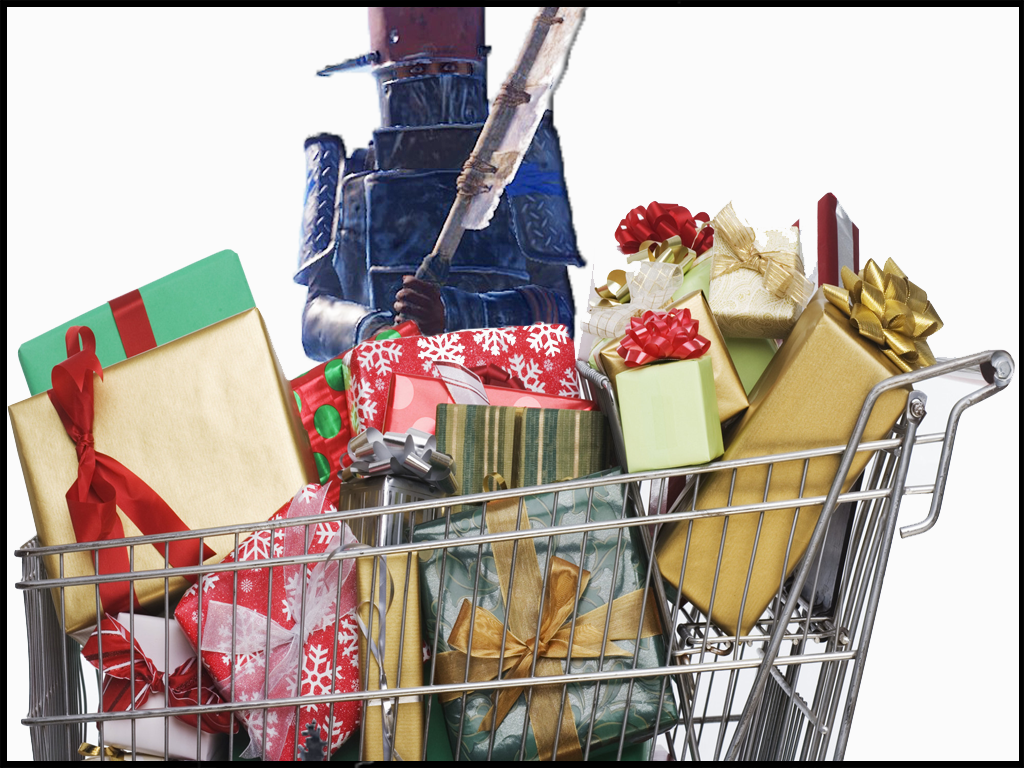 Here are the major changes:
Special items that give dodge, build or damage powers will be removed. You'll have to find them out in the world which I think will be more enjoyable anyway.
Various raid related items like ladders will be removed. We don't want to allow the in-game store to give too much of a jump on builders. Raiding day 2 is just silly.
Ammunition, especially rockets, C4, Satchels and such will be removed for the same reason as above. I'll leave certain blueprints, but you're going to have to craft.
Resources and components will be removed. Now you'll have to get off your big fat fatty lol and smack a barrel or two instead of buying 10.000 RP of HQM to build a giant armored base on day 1. (You know who you are! lol)
Removed a lot of 'actual' items from the store. The blueprints will remain, but the actual items will be removed. You're going to have to craft.
Here's a list of some minor changes:
Hazmat Suit now gives 1 quantity
Santa hat now gives 1 quantity
Diving items were removed
Frog Boots now gives 1 quantity
Scientist Suit now gives 1 quantity
Pookie Bear was removed
Calling/Killing SuperHeli price raised slightly
Calling/Killing CH47 price raised slightly
Setting time to 9am/9pm price raised slightly
No doubt this all means balancing of loot will have to be spot on and I'm prepared to monitor it as well as I can. I'll need feedback from you Bumfuzzlers about any difficulties you're having with the changes.
Wipe Cycle (Modtopia)
On Modtopia, we've changed the wipe cycle to 2 weeks. Thank you to everyone who voted in Discord!
There may be some items I probably have to adjust due to the change (possibly kits and quests), but I think it'll be for the better just because the 1 month cycle resulted in a low turnout the last two weeks even with the attempted idea of Wipe Kits (which has now been tried and buried so that won't be happening again).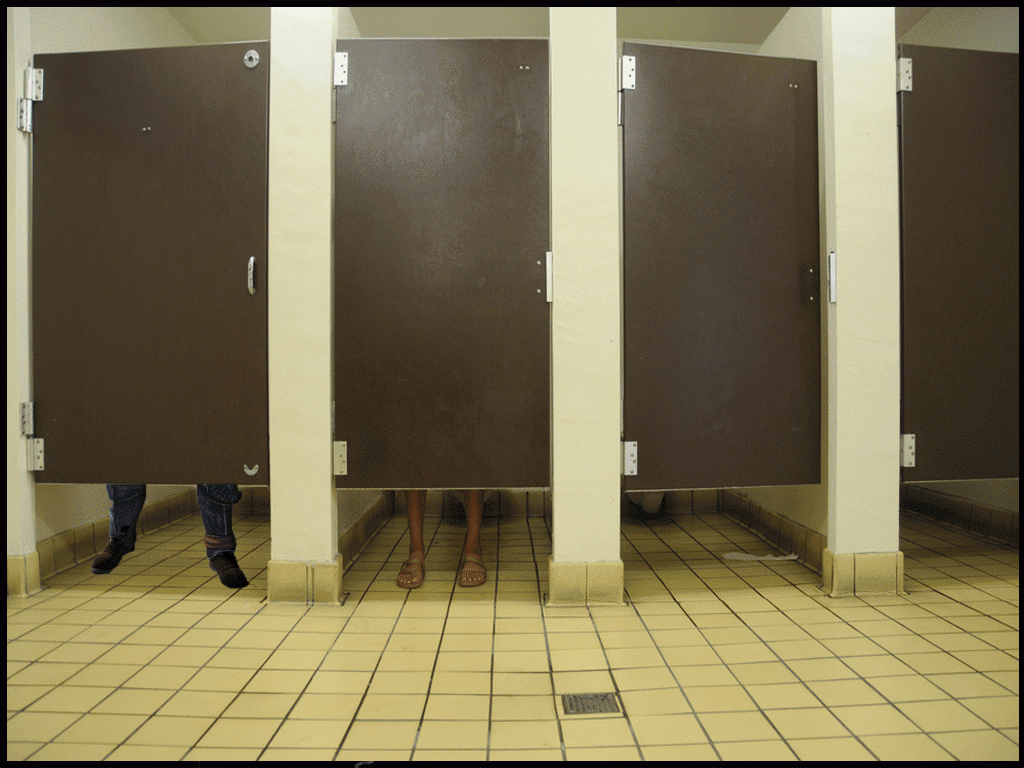 The point is, struggle along with me in balancing and continue to give me feedback. I'm confident it'll come out better in the end, but it might take some time and effort.
Economics (Modtopia)
With the changes to the store and to the wipe cycle, I've also decided that everyone's monetary balance needs to reset from time to time.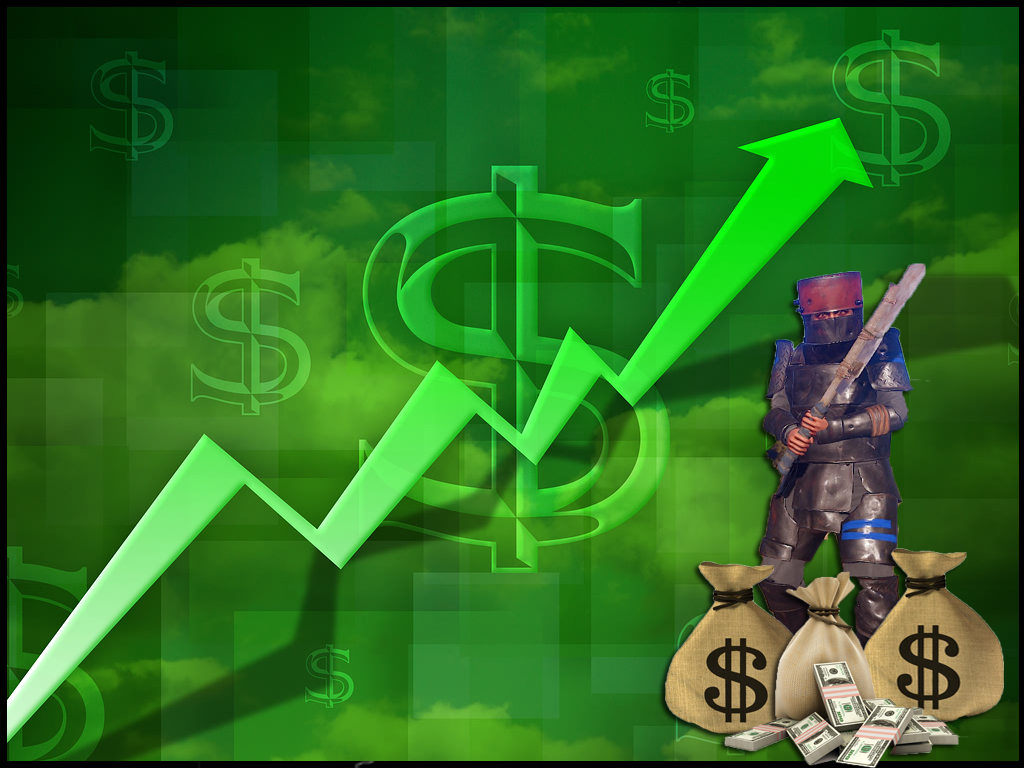 Right now players can save up their cash just before the wipe and then immediately spend it to get ahead of other players. That causes major issues for players without monies, but it dramatically hurts new players joining the server for the first time at the start of a wipe.
So on the 1st Thursday of every month, when we wipe blueprints, your money will return to 0. Sorry Rockefellers! 🙁
Money Barrels (Modtopia)
Earning money from breaking barrels wasn't working for some levels (/loyalty), but it worked for others. After testing, it appears that anyone getting earnings per barrel lower than $0.51 received nothing! This meant anyone below Veteran level, even though promised, were a bunch of broke Bumfuzzlers!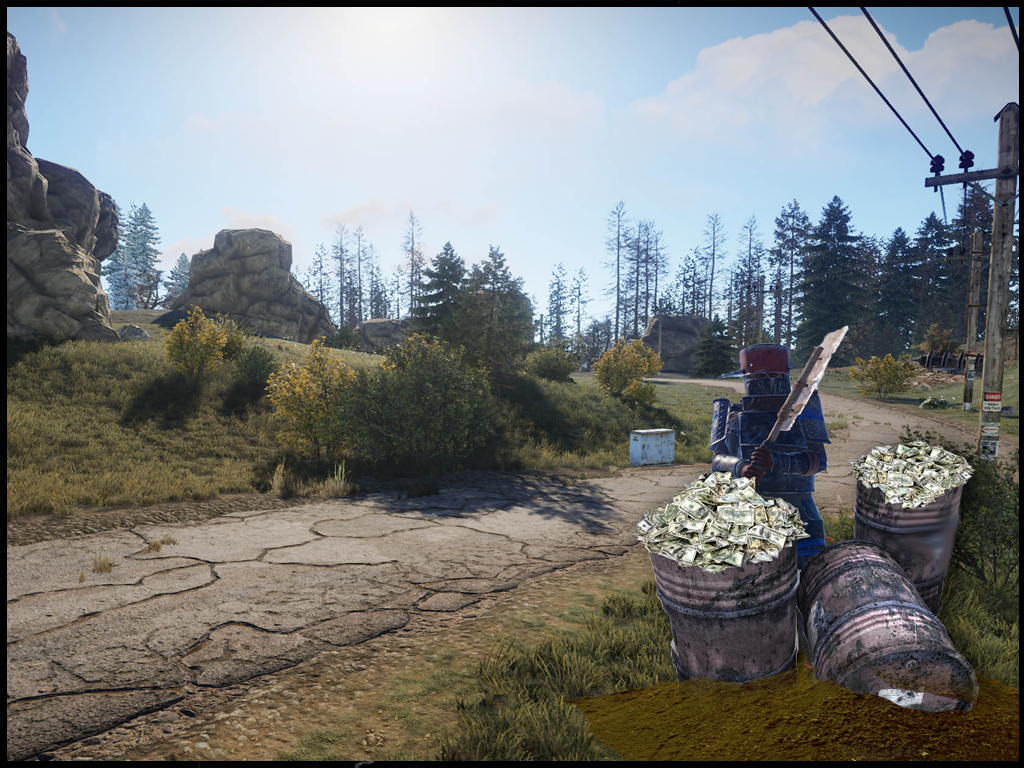 To resolve this, you now get money for every 4th barrel instead of every single barrel. This way, the Native level who originally was set to earn $0.25 per barrel will now earn $1 for every 4 and it'll work just fine. Legitimate levels who earned $0.50 now earn $2 every 4 barrels and so on.
Thanks for the feedback datWaffle21 and Skyy.
Thanks to Shining tradeit.gg for testing.
In-Game Map (Modtopia)
You'll now be able to see the SuperHeli and the Bradley on the in-game map (press G) displayed as a red dot. You can mouse over the dot to make sure which one it is.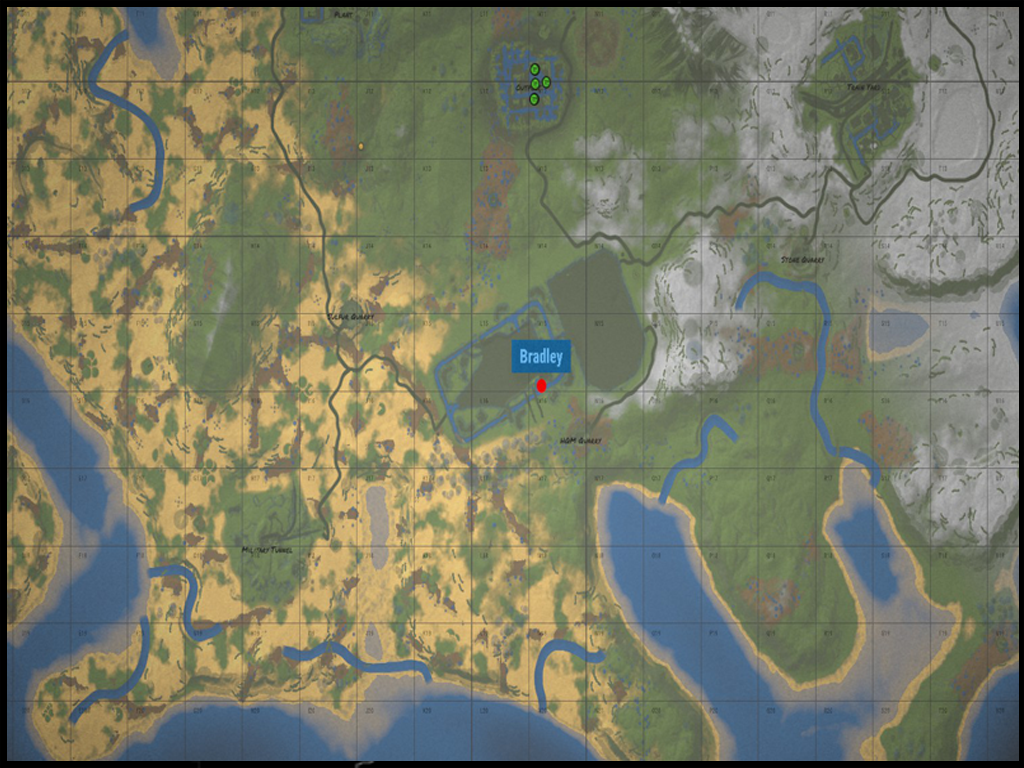 I have the ability now to show any items on the map so I am considering it, but I don't want to show too much. I appreciate the whole process of discovery and adventure and while it might be useful to show cars, boats and balloons, it's no fun when you know where everything is. I'm not even sure I like showing the SuperHeli and Bradley, but let's give it a shot.
Item Stacking (Modtopia)
Recently, a bunch of new items were added to the game, so I had to adjust who those items stacked in inventory.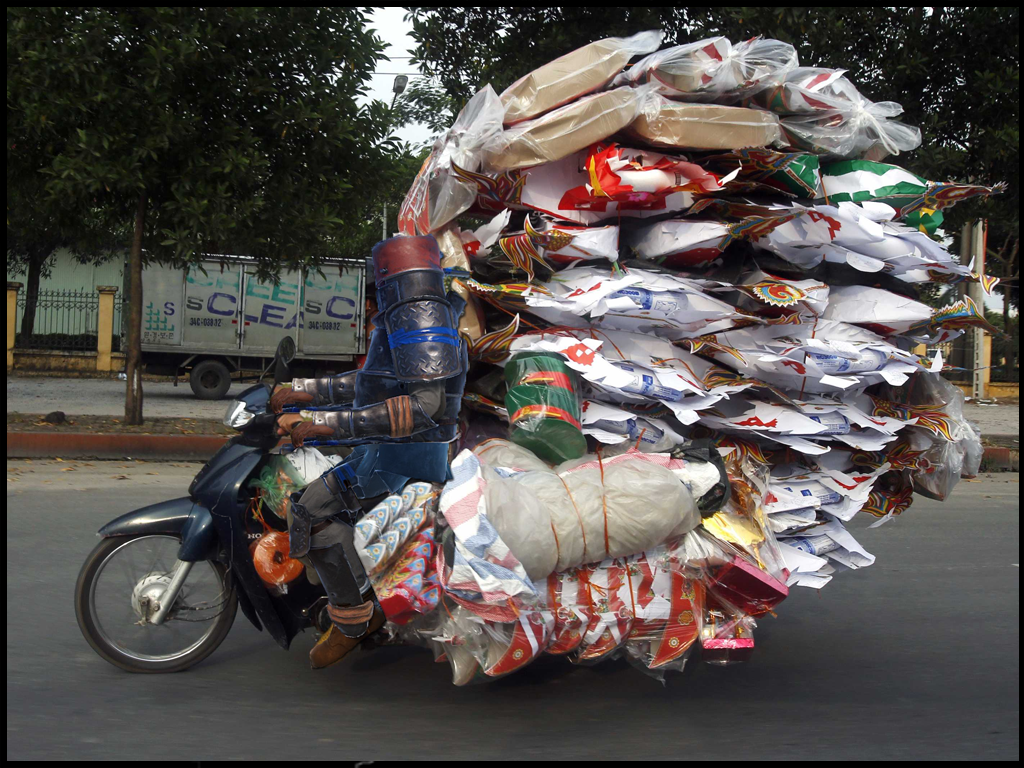 Here are a list of items that now stack:
"barrelcostume": 256,
"cakefiveyear": 256,
"clatter.helmet": 256,
"electric.andswitch": 256,
"electric.battery.rechargable.large": 256,
"electric.battery.rechargable.small": 256,
"electric.blocker": 256,
"electric.cabletunnel": 256,
"electric.counter": 256,
"electric.doorcontroller": 256,
"electric.generator.small": 256,
"electric.laserdetector": 256,
"electric.orswitch": 256,
"electric.pressurepad": 256,
"electric.simplelight": 256,
"electric.solarpanel.large": 256,
"electric.splitter": 256,
"electric.switch": 256,
"electric.timer": 256,
"electric.xorswitch": 256,
"electrical.branch": 256,
"electrical.combiner": 256,
"electrical.memorycell": 256,
"habrepair": 256,
"wiretool": 256,
Thanks CannonFodder for bringing it to my attention.
Electricity (Modtopia)
With the newness of electricity, I know lots of you probably want to mess around with it. Thing is, it might take you some time to find all the pieces and then to have enough to truly experiment like you'd want to. So I figured I'd put up a package in the store that allows you to purchase all the components and then some. You get goodies, server gets supported and it's not OP. Worst case, it allows you to better defend your base against pesky raiders.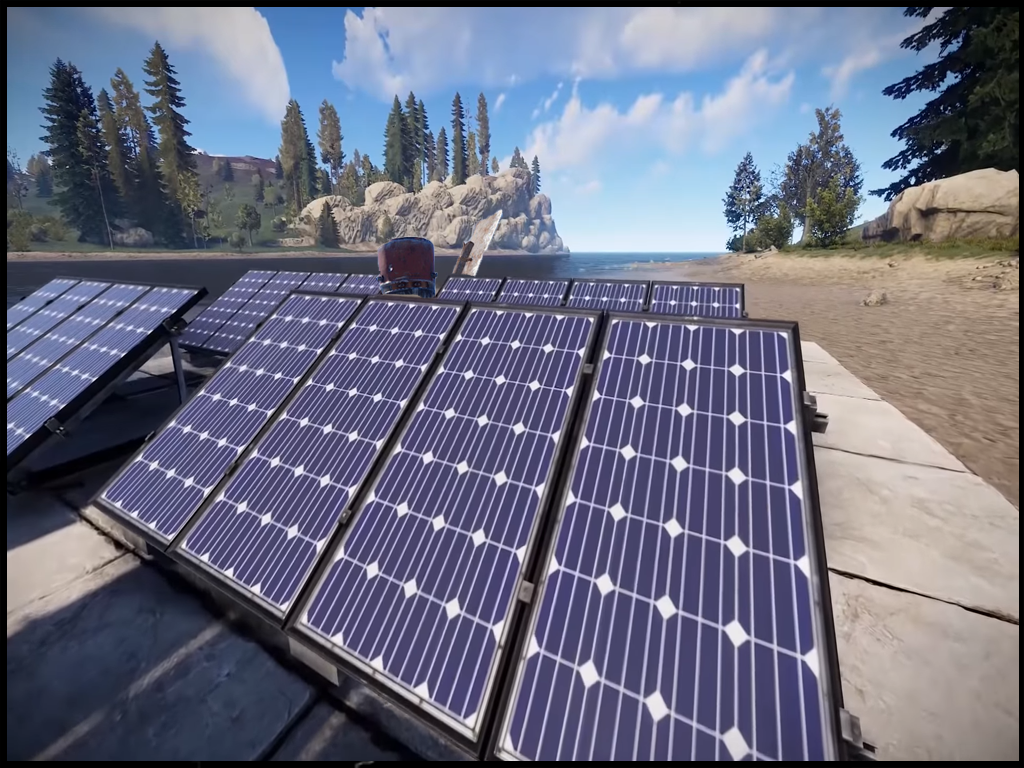 The kit includes big items like solar panels, batteries large and small, a wind turbine, components, switches and even a generator which isn't even in the loot rotation right now (only admins can spawn it).
At the least, you'll have light, at the most, you'll have experience with making traps or useful time savers like auto lights and doors.
Go check out the Electricity package in the store!
Scientists (Modtopia)
I didn't like scientists spawning at the junk piles (and based on feedback neither did many of you), but I think it's appropriate to have them in the Military Tunnels and on the Cargo Ship – and now they are. Hopefully this makes those coveted areas a little more challenging.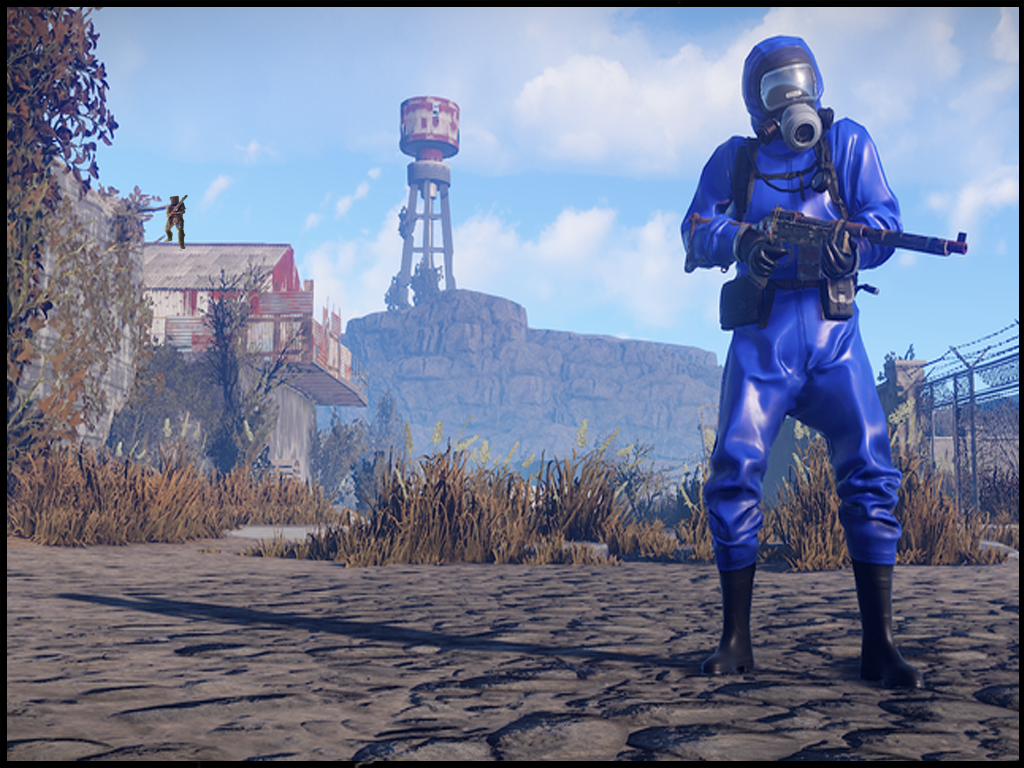 Thanks Lancelot50 for your feedback
My Corpse? (Modtopia)
I've been having nothing but issues with the /where command. I've worked with it several times and sometimes it works for me, it doesn't for someone else, and vice versa. I'm going to work on this more in the coming weeks, but for now I just disabled it. I hope to get it, or something like it working soon.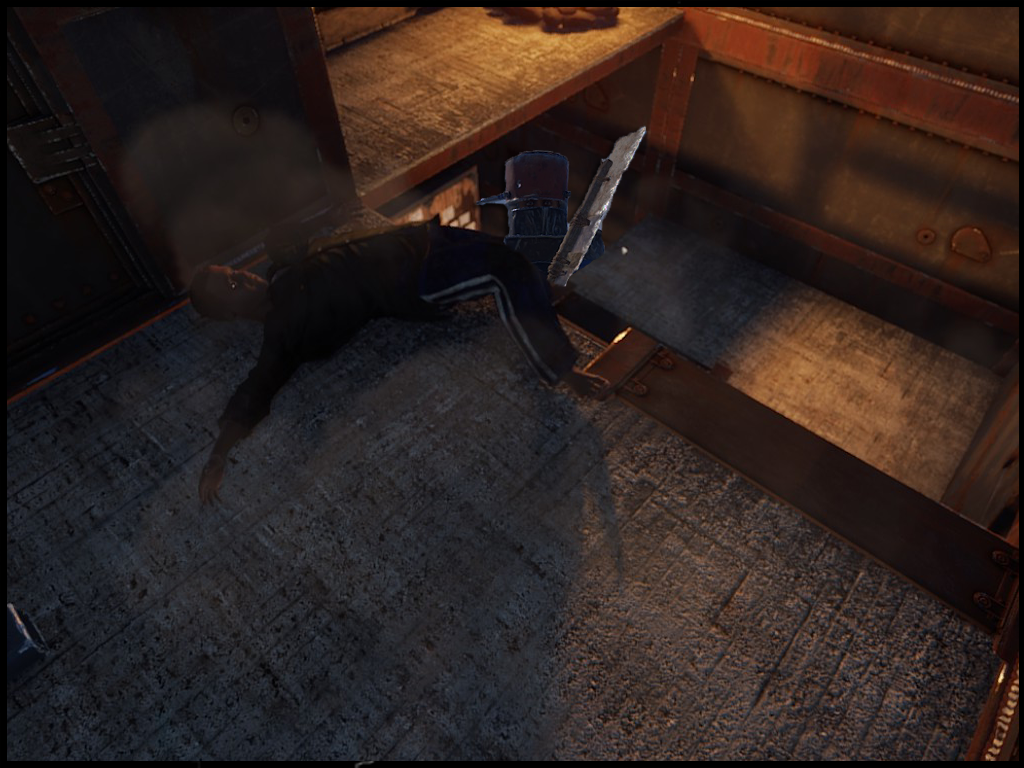 Ore Counts (Modtopia)
For some reason ore counts reset during the last wipe which is a bit of a pain since I couldn't remember what they were set to (lol) and it was balanced really well! I think now the ore counts are slightly higher than I'd like, but it's better than being too low.  I'll work at balancing them out over the next few days/weeks.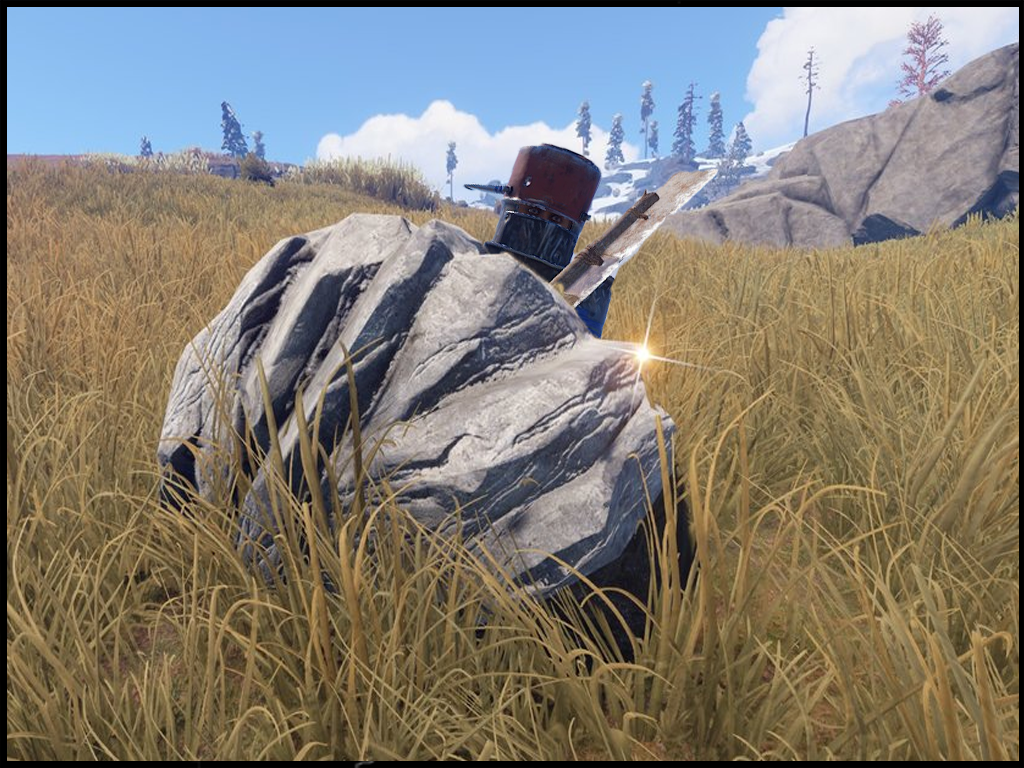 Please let me know how you feel the balance is. That'll help me adjust the levels.
M39 Rifle (Modtopia)
Some of you have asked where you can find the new M39 Rifle so I had a closer look. It was available in the Locked Crate and Elite Crate, but now I've added it to the Bradley and SuperHeli loot as well. It's considered rare, but not very rare which means it's more rare than a pick axe, less rare than C4, and exactly as rare as a Python.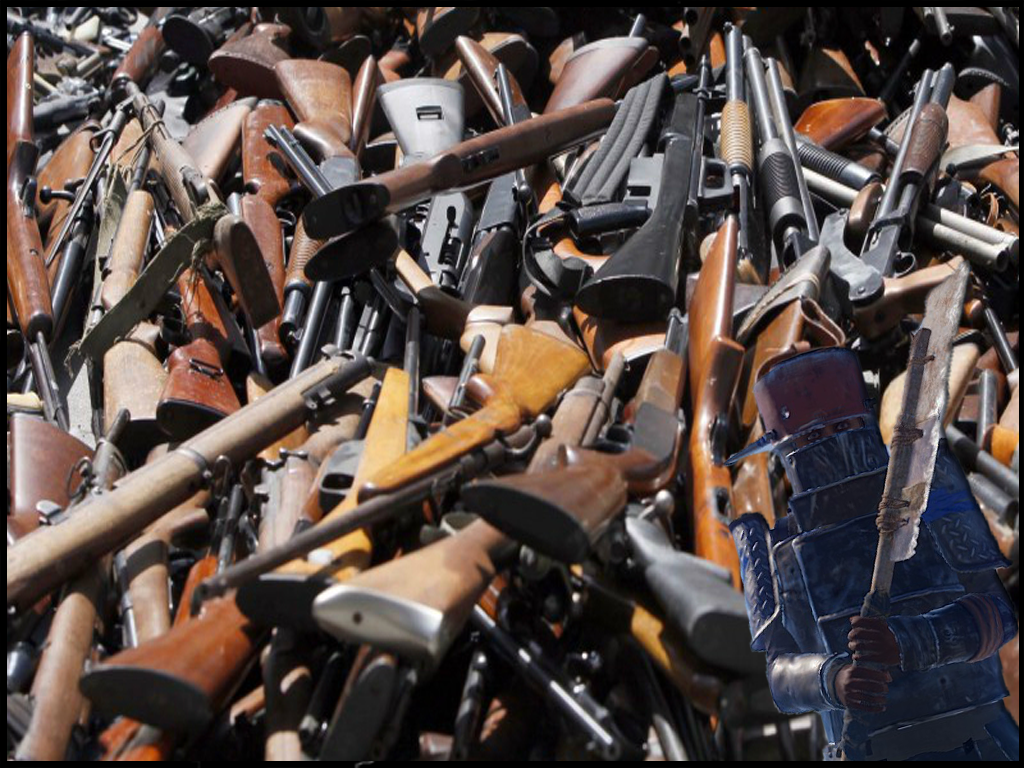 Patch Installed (Modtopia)
There was an optional patch I installed on Modtopia and Vanillatopia around 11am today with the following changes:
Fixed LS red card puzzle
Several exploit fixes
Clatter helm craft enabled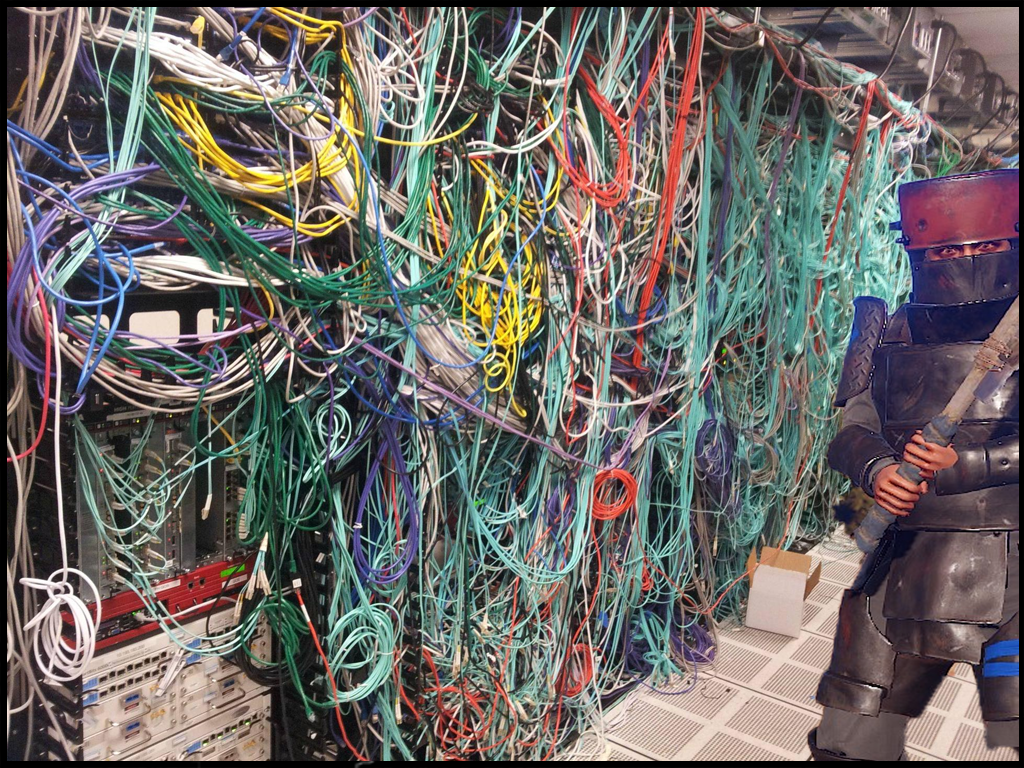 Christmas Update
You can expect the official Rust Christmas update to come on this Thursday, December 13th. I'll try my best to get the server updated as soon as it drops, but as always I don't know exactly when Facepunch will work their magic. I'm excited to see what they add this time around. I thought the Halloween update was very creative!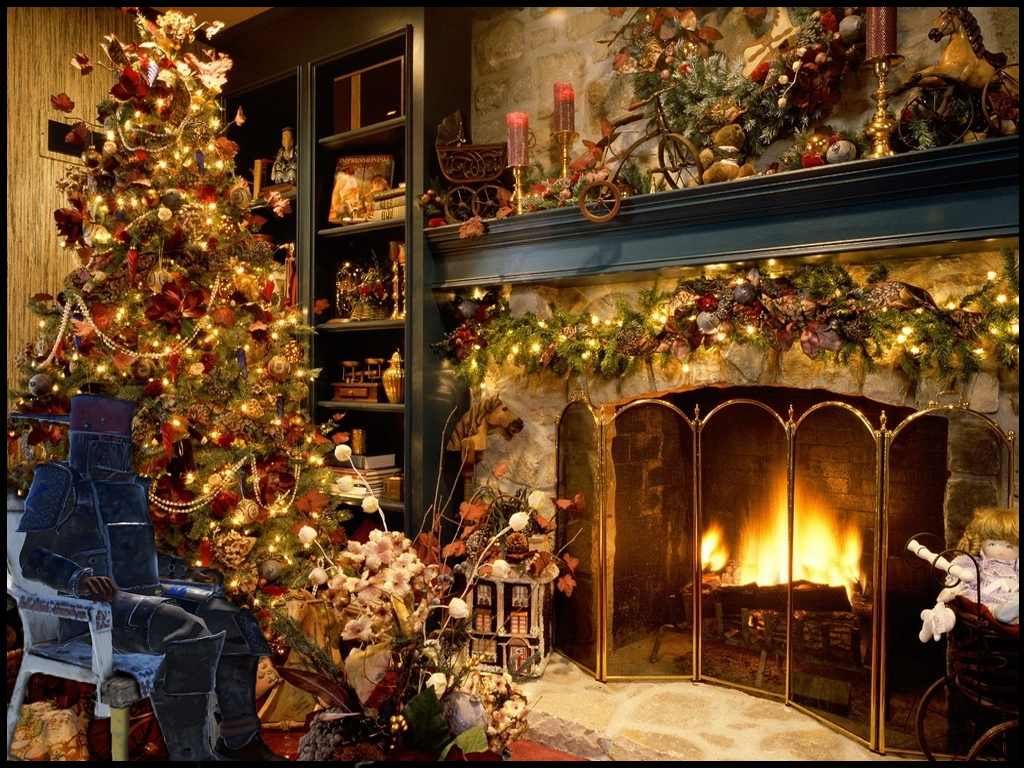 Thank you Bumfuzzlers for supporting the server and for all your feedback. Keep having fun out there! 🙂
Special mention to Three-Fingered Willie, Wuckfit, RaidenPeep, lookits69, and Doc for various feedback!